WHY POSIT::CONF?
Grow your skills and expand your network
"It's been really cool to see people from other industries and what they're capable of and what they've been doing. Being able to learn that and take it back to where we've come from is very valuable."
Ethan Meldrum
Y2 Analytics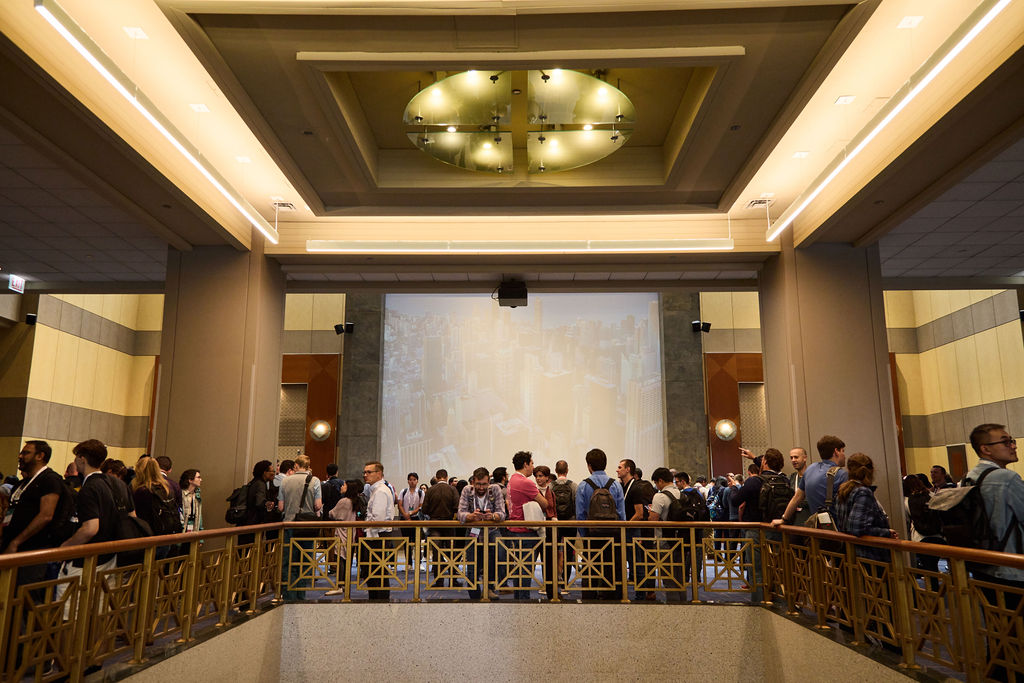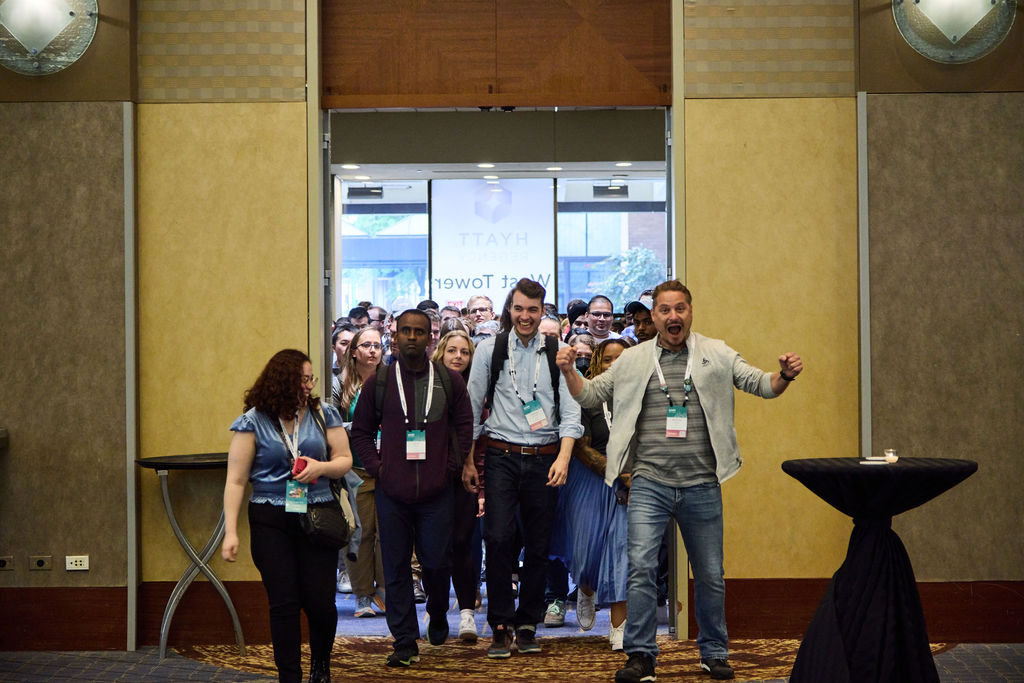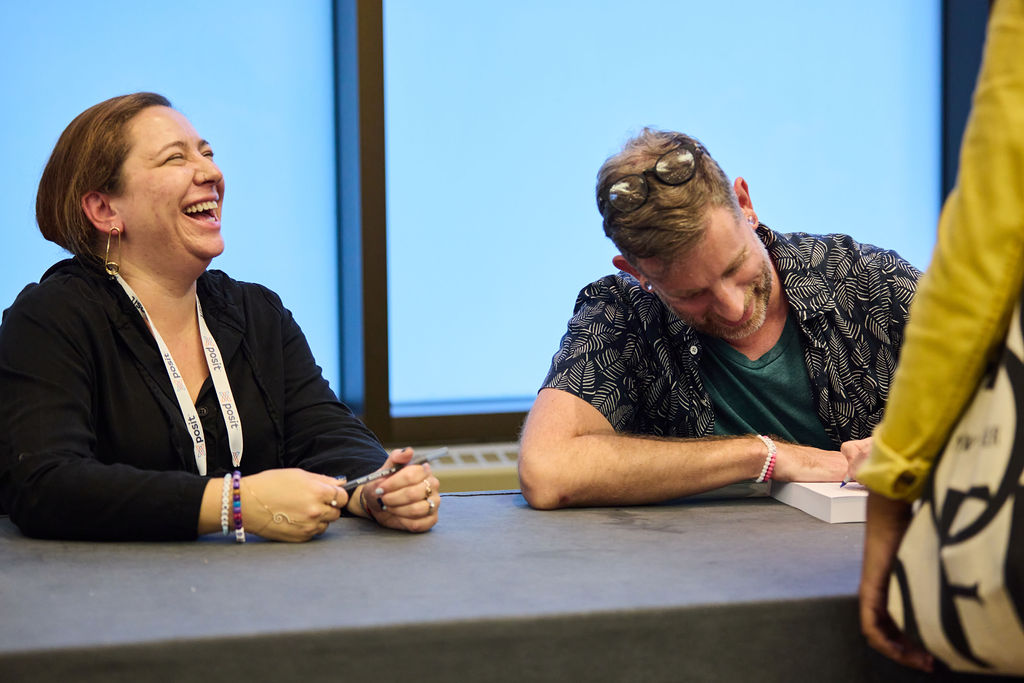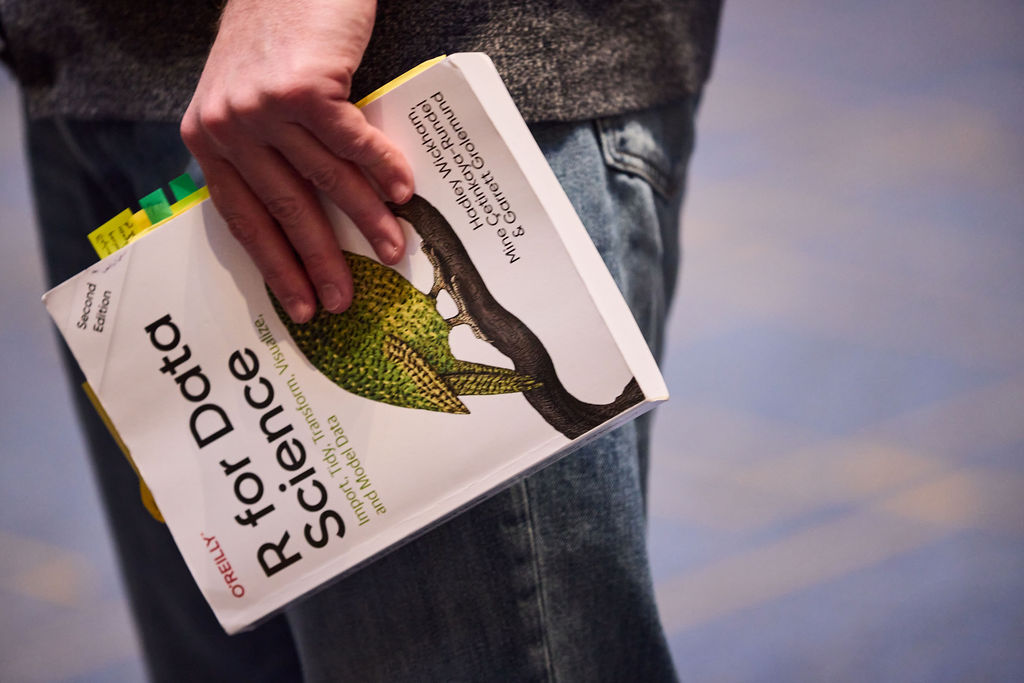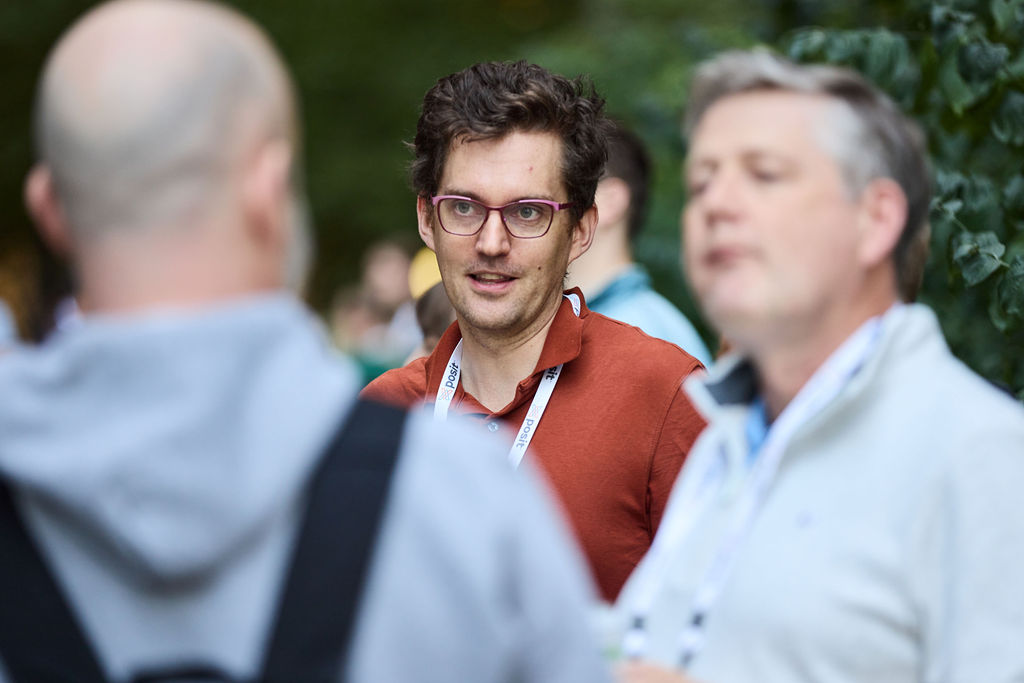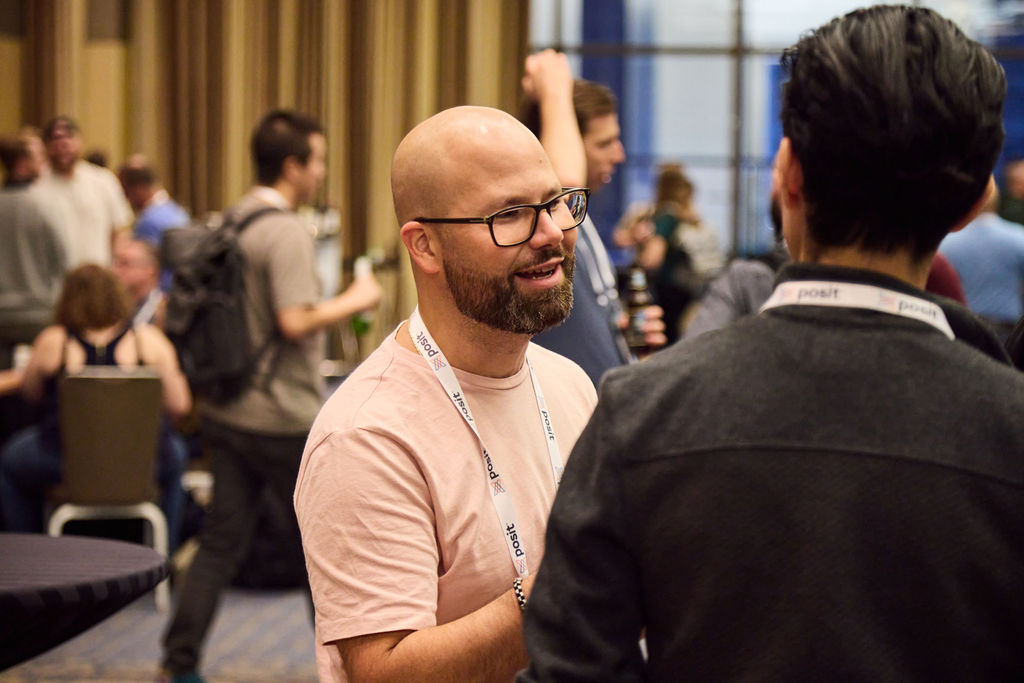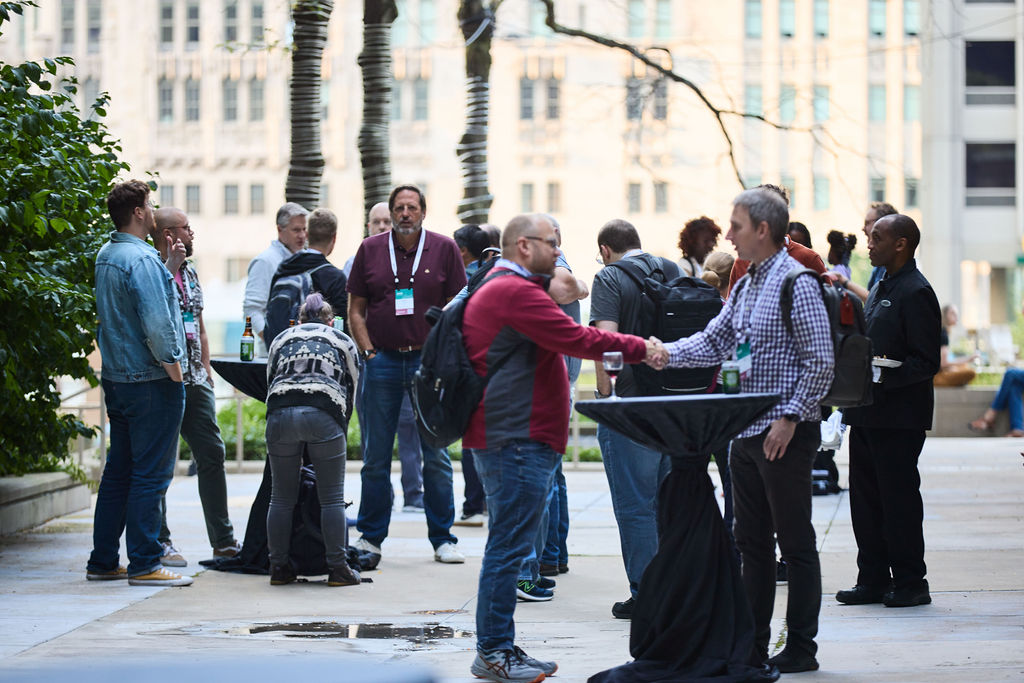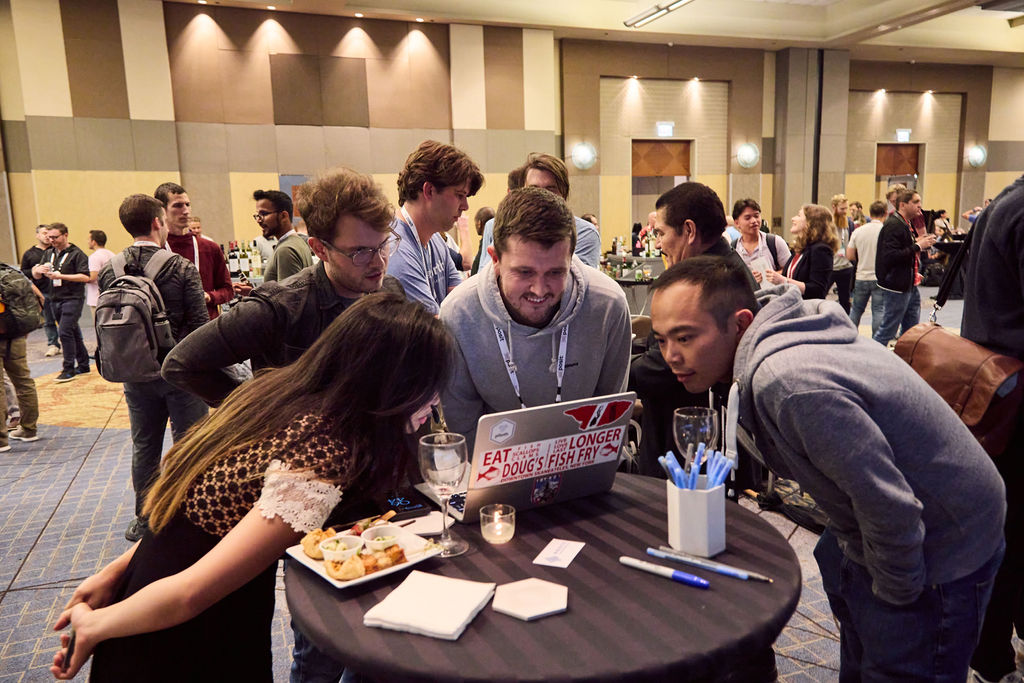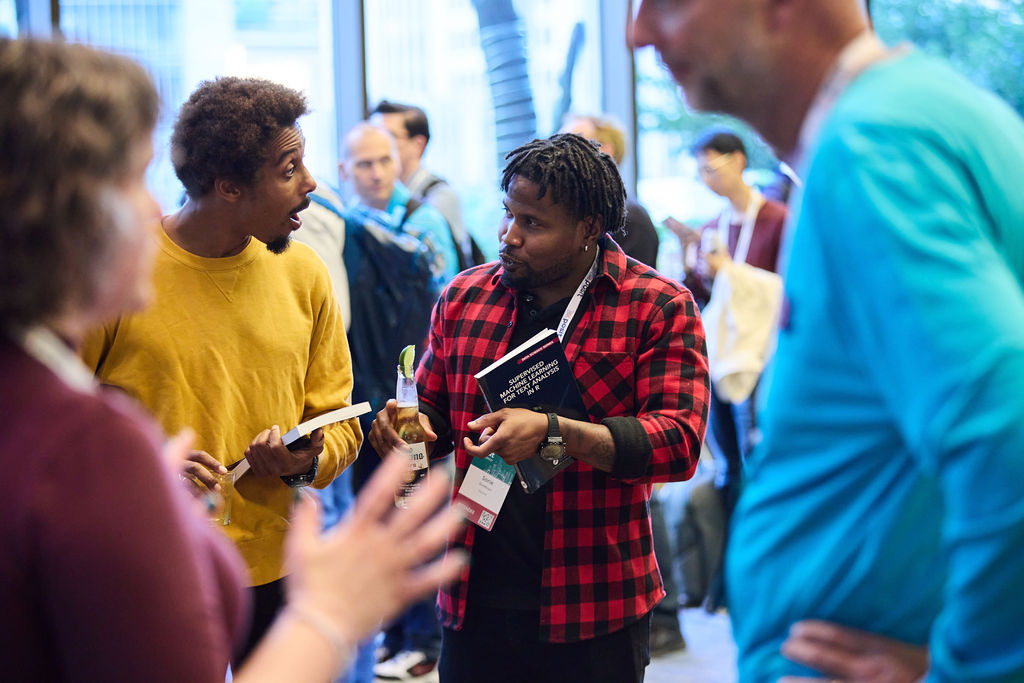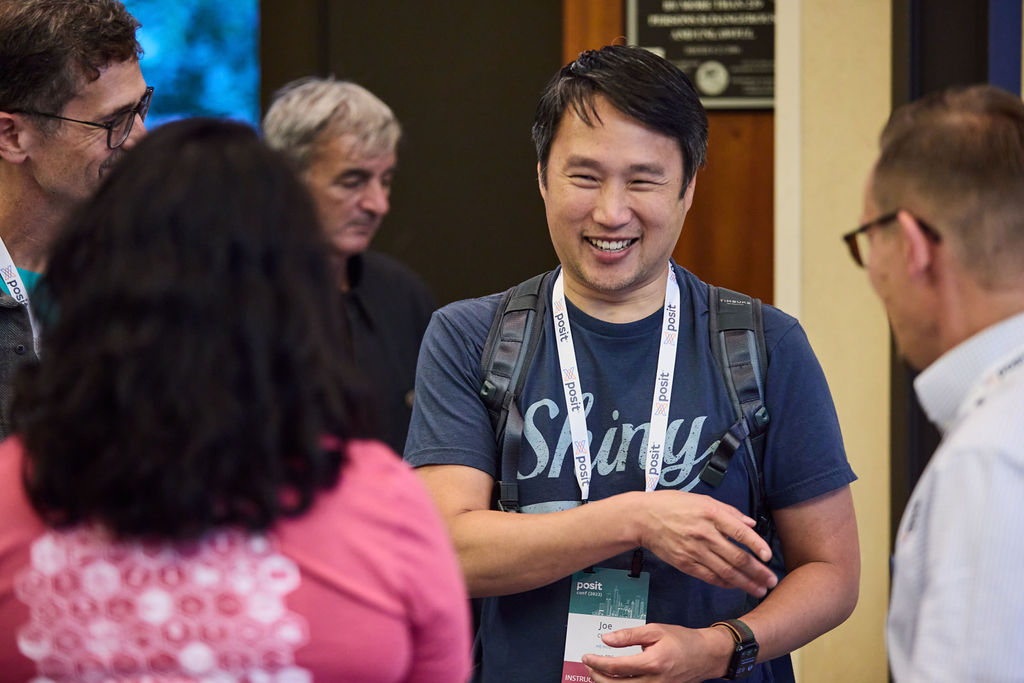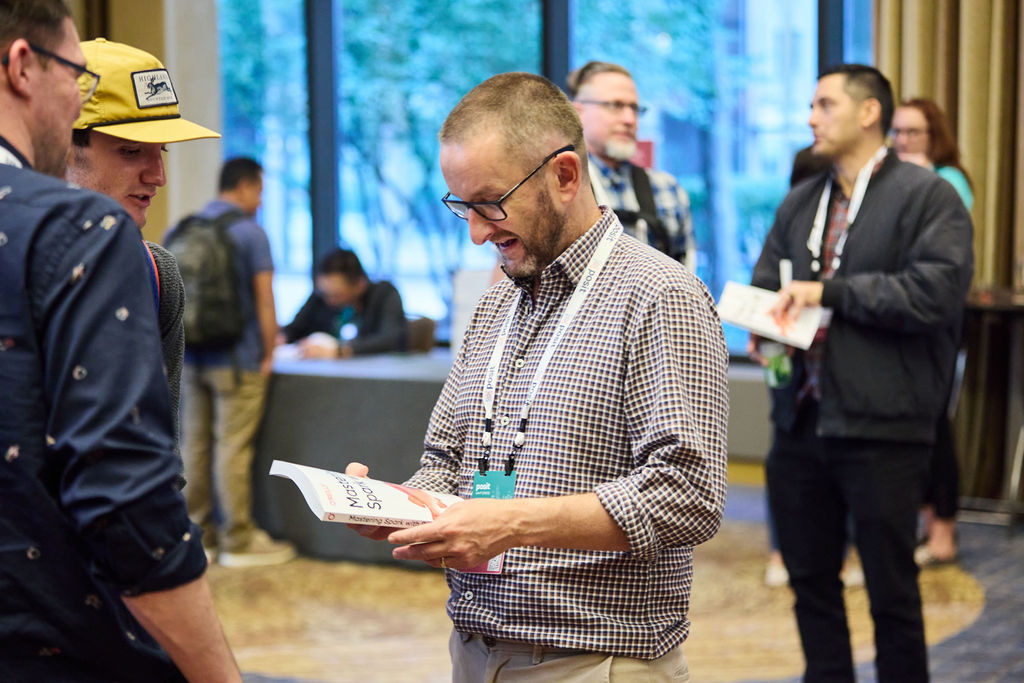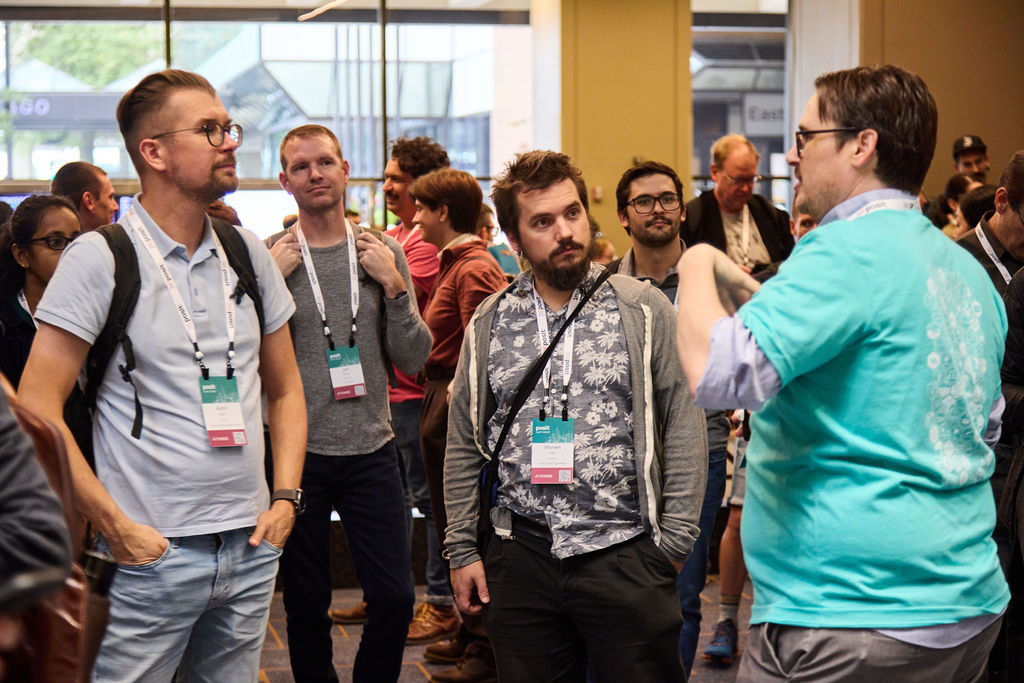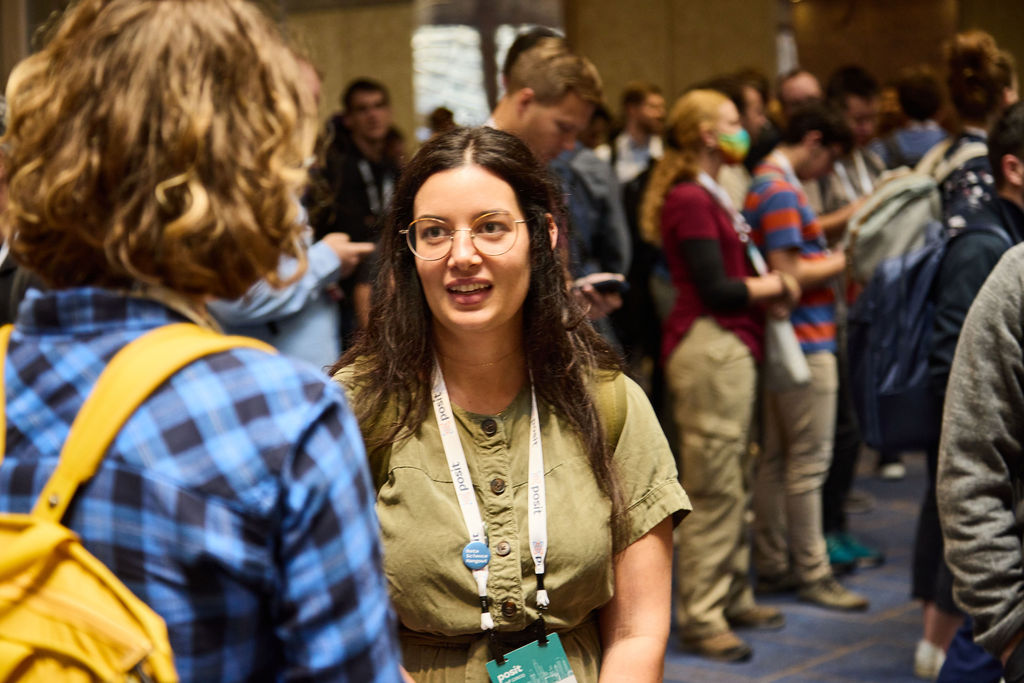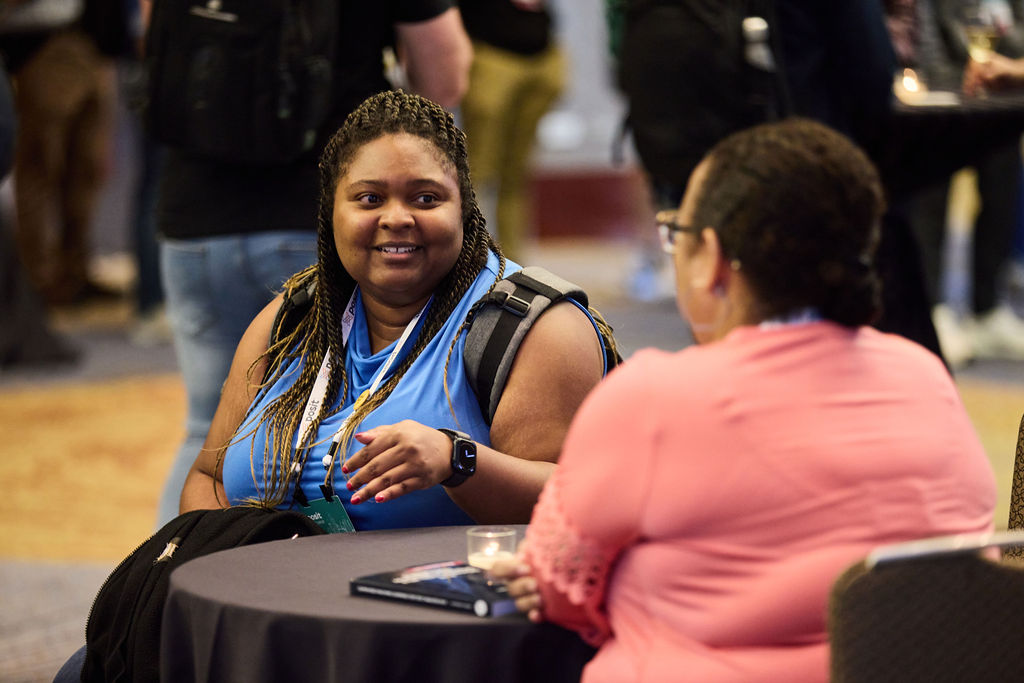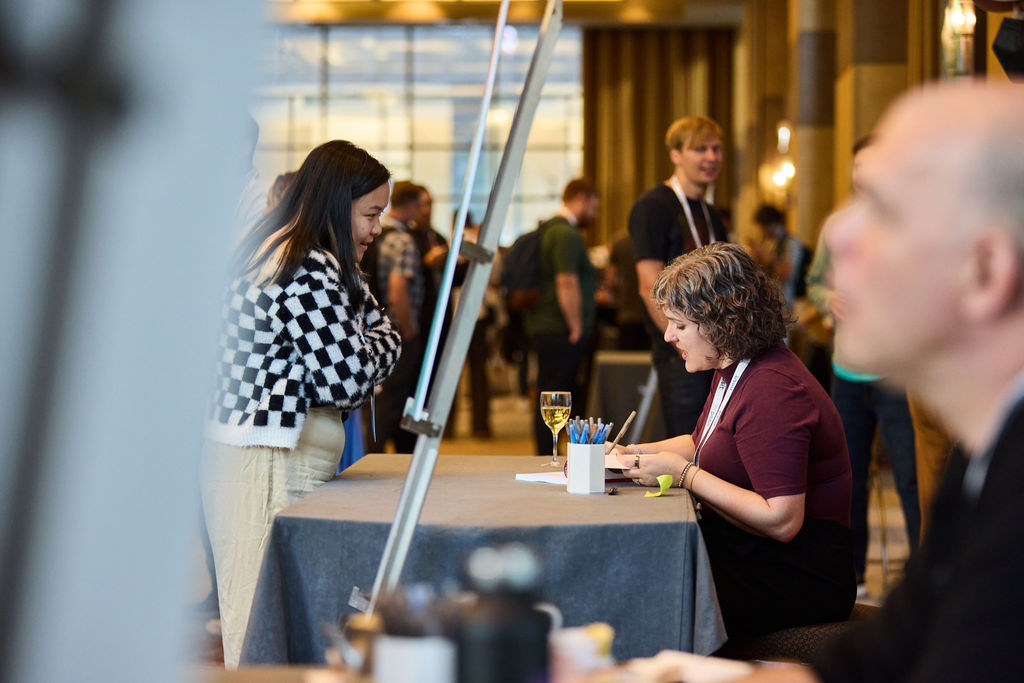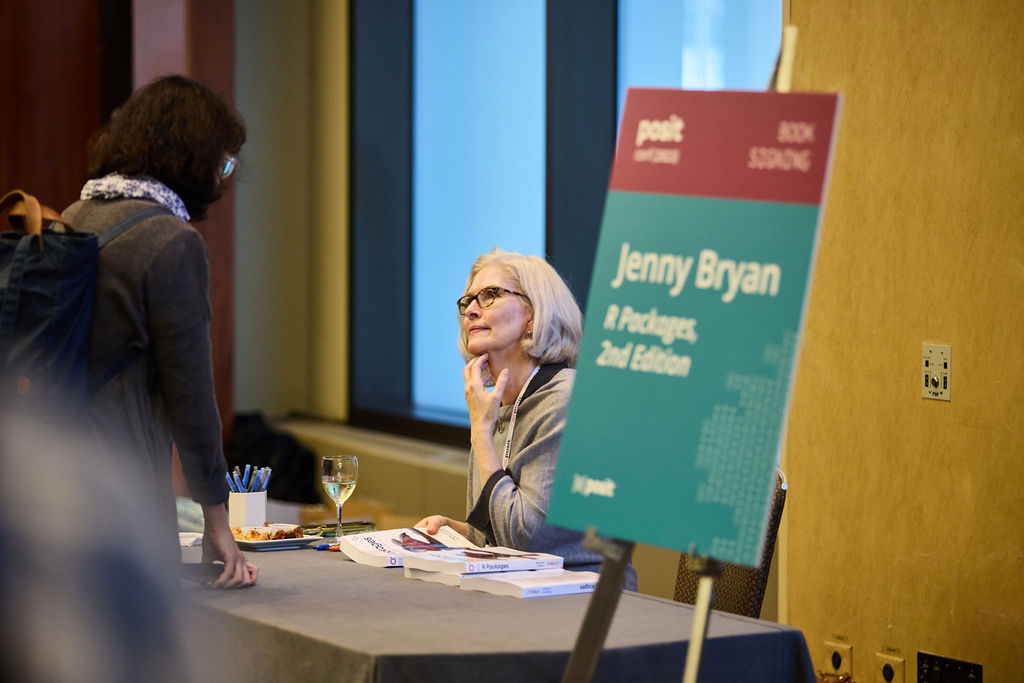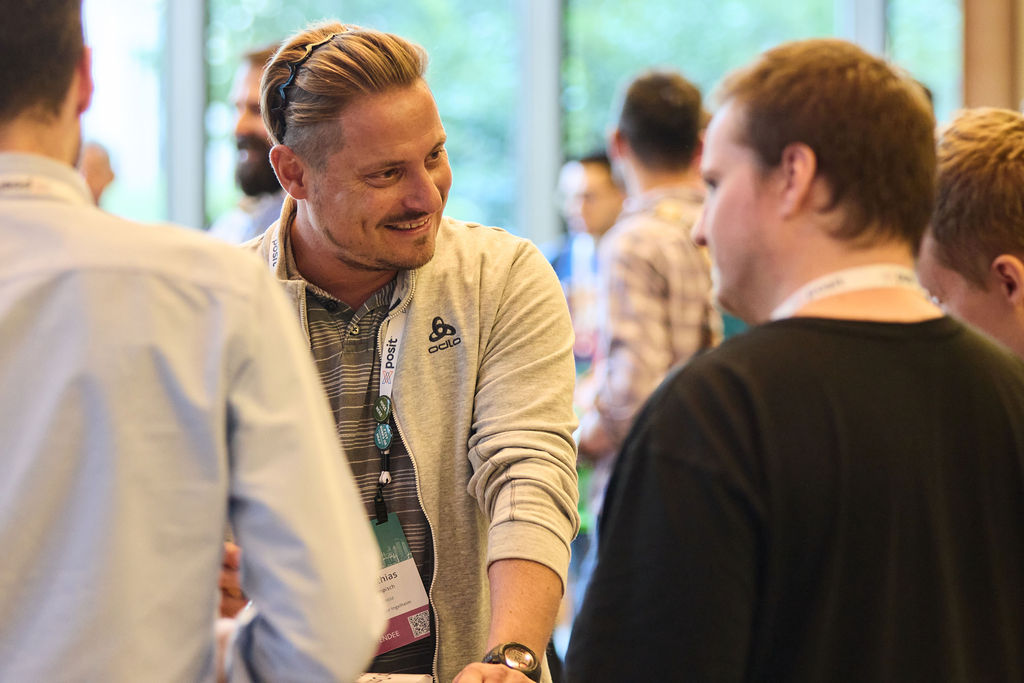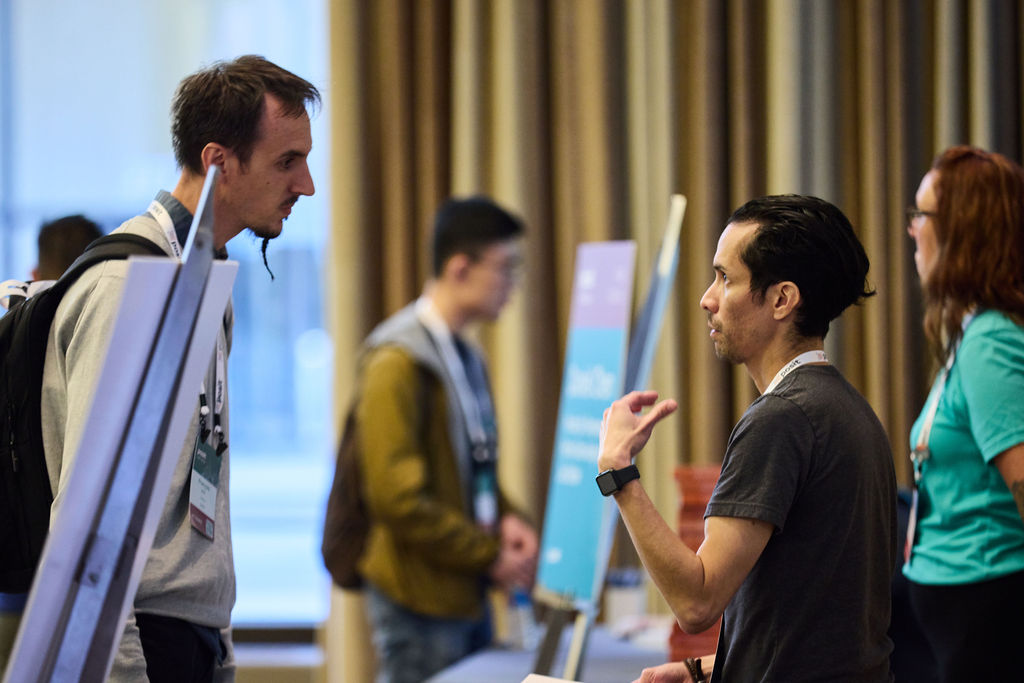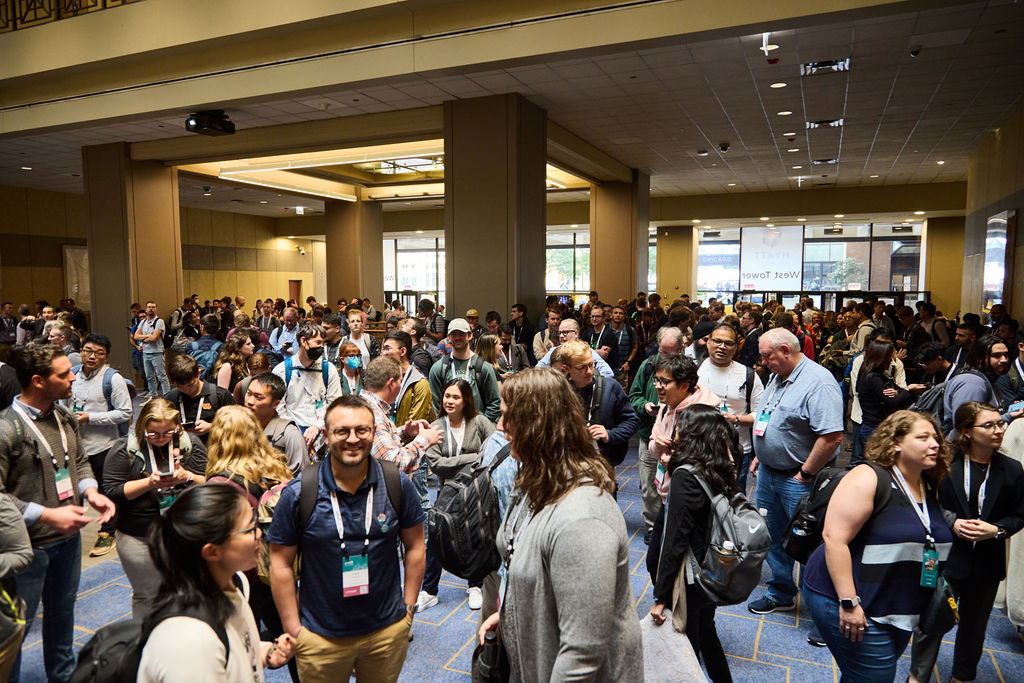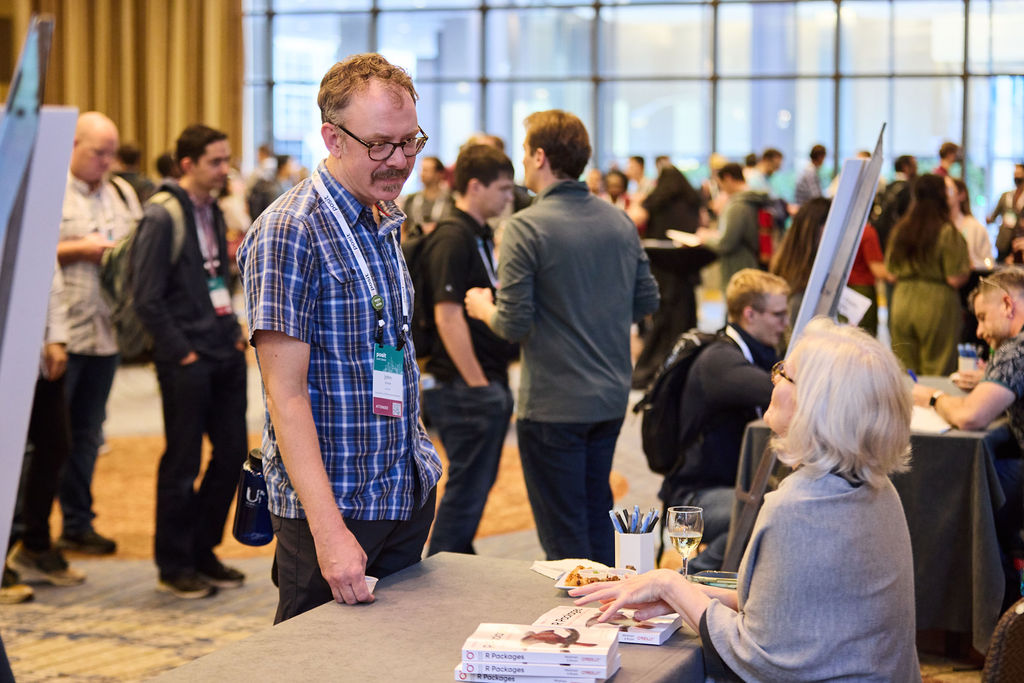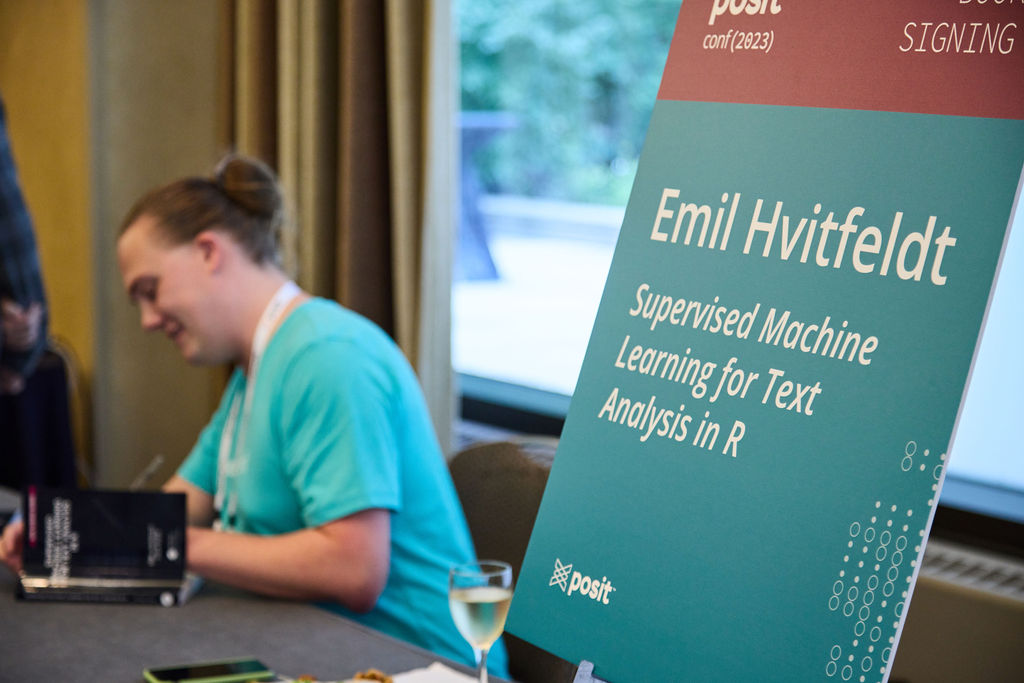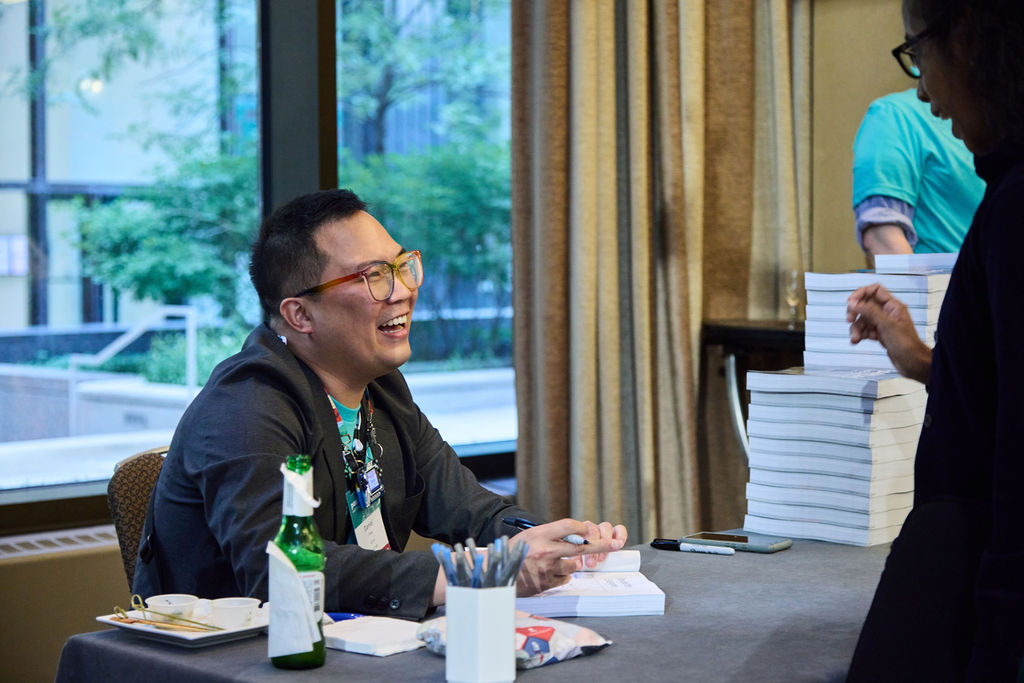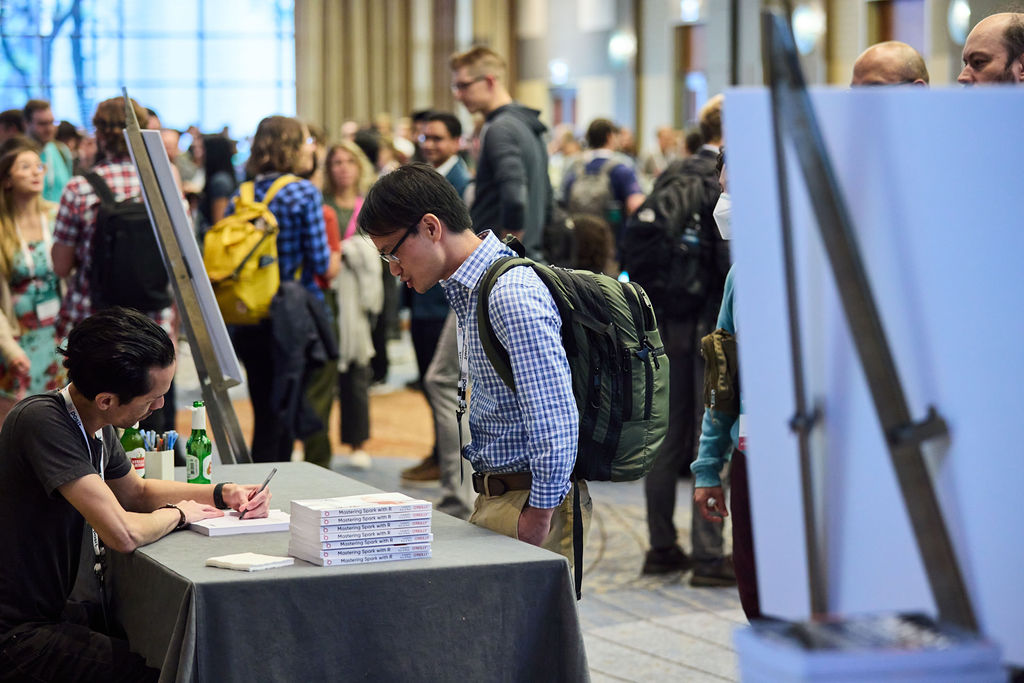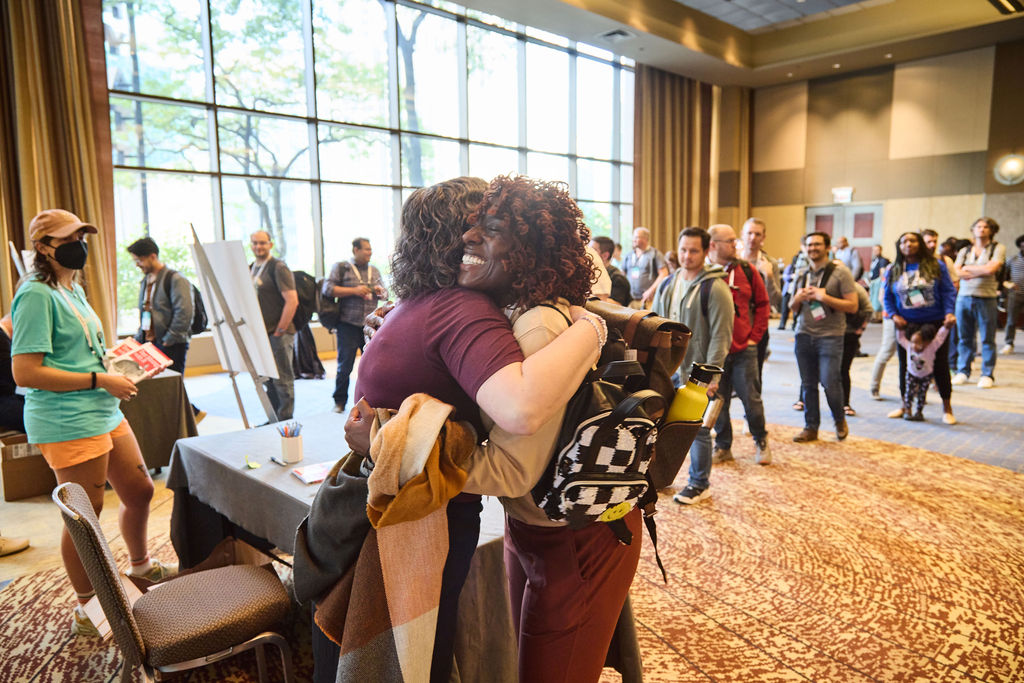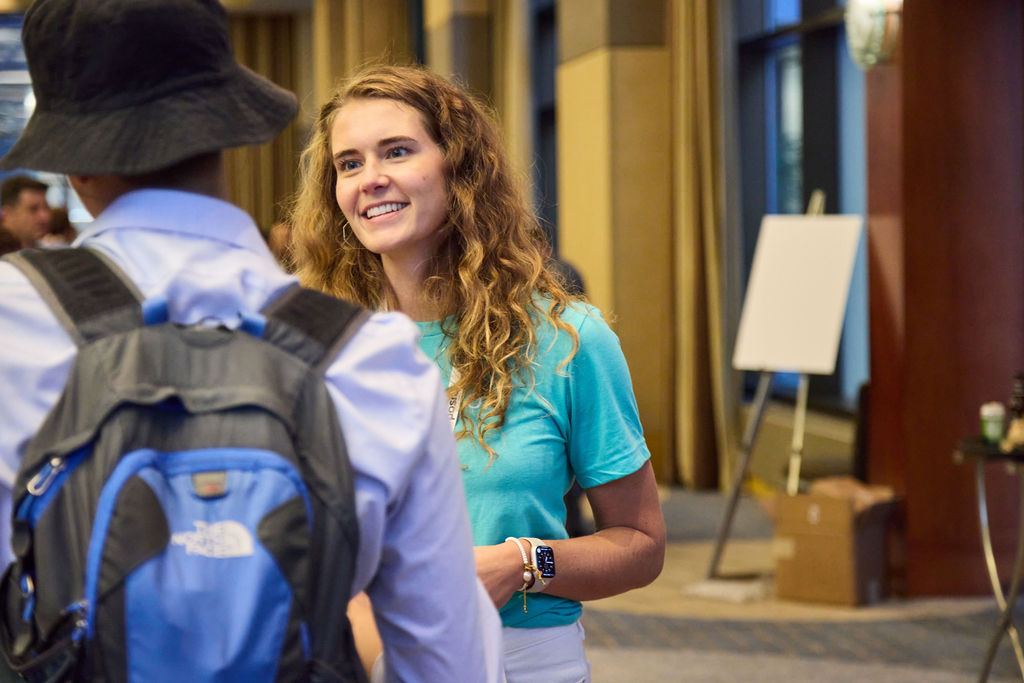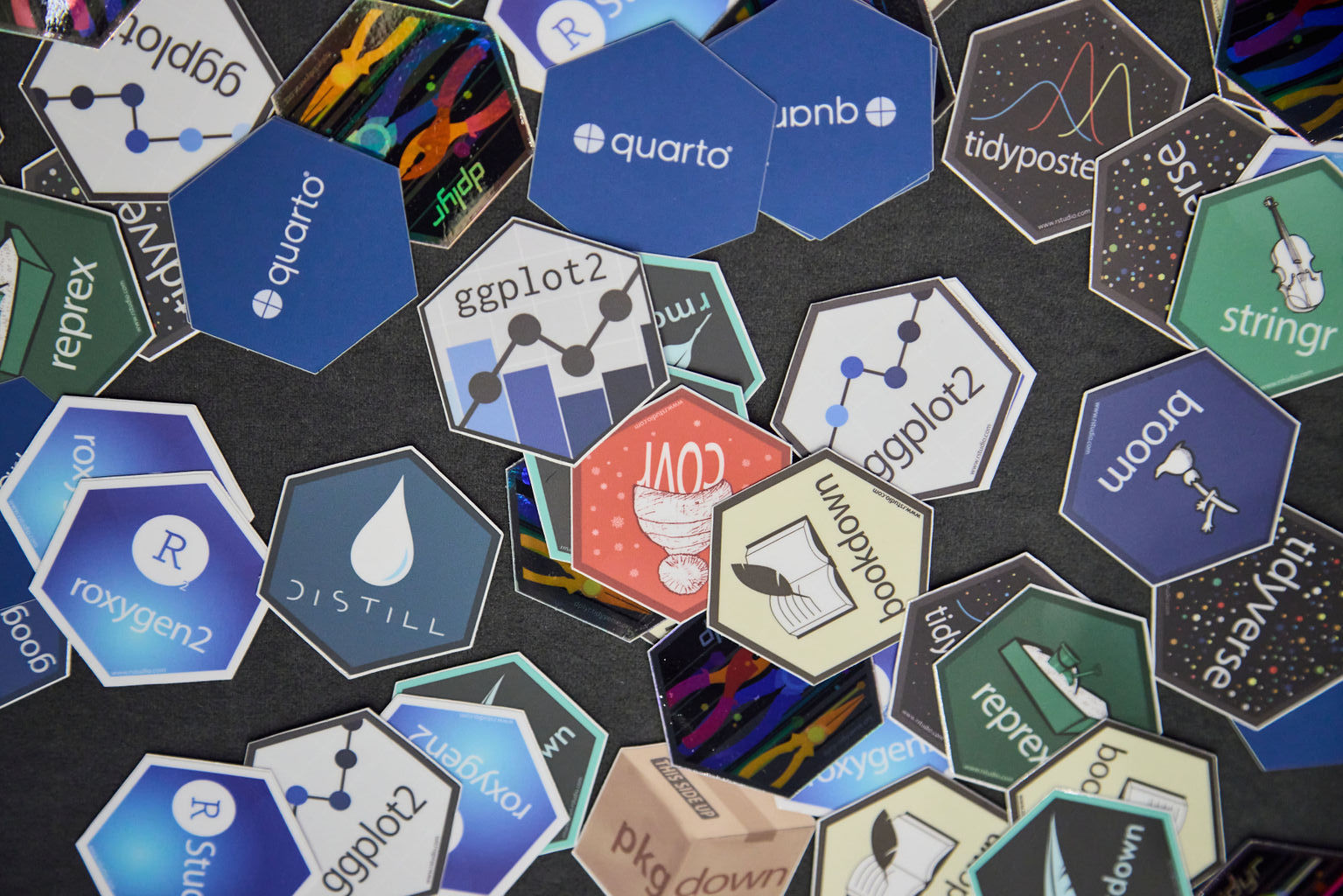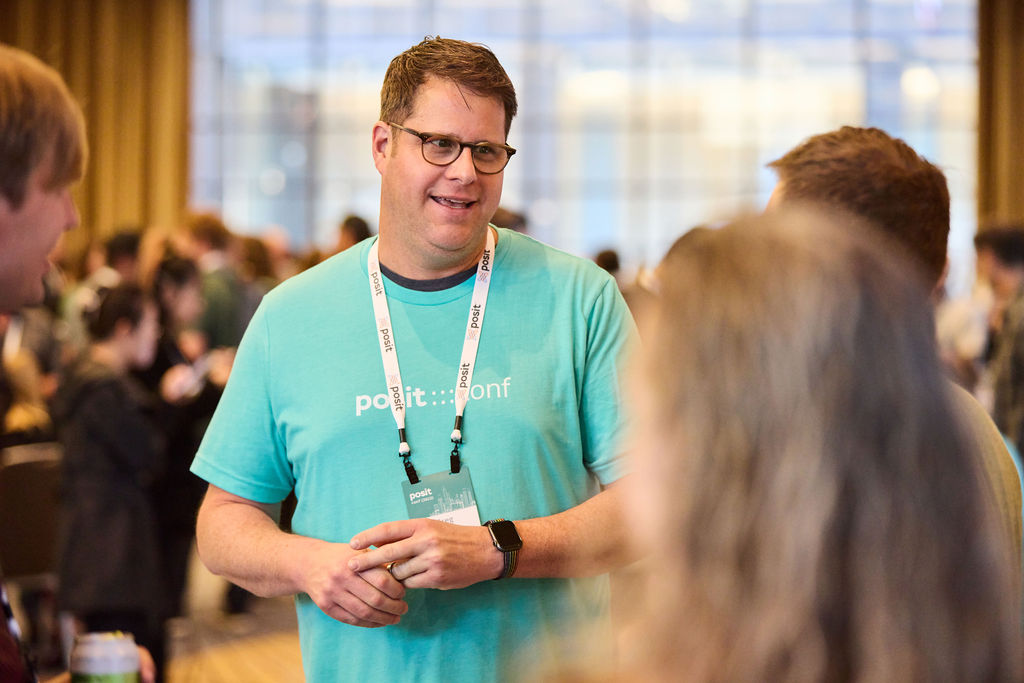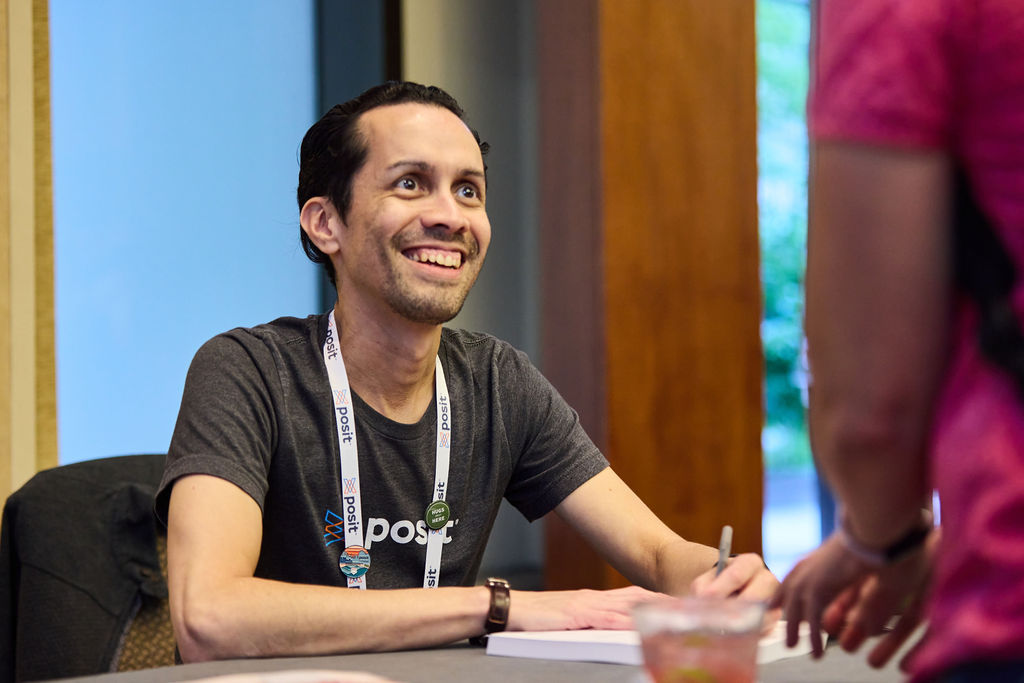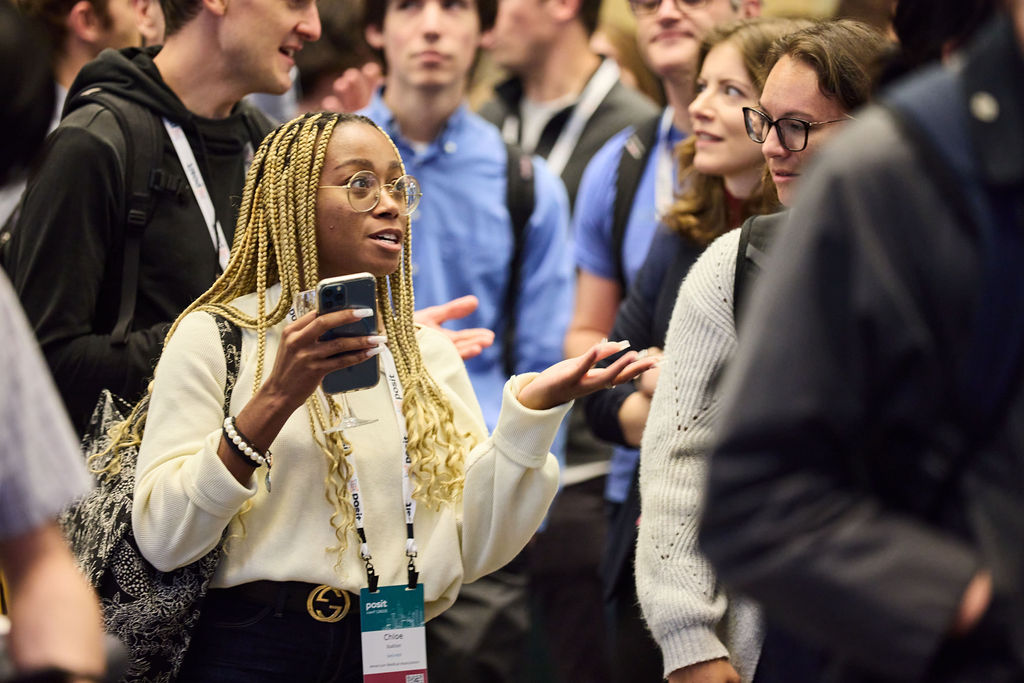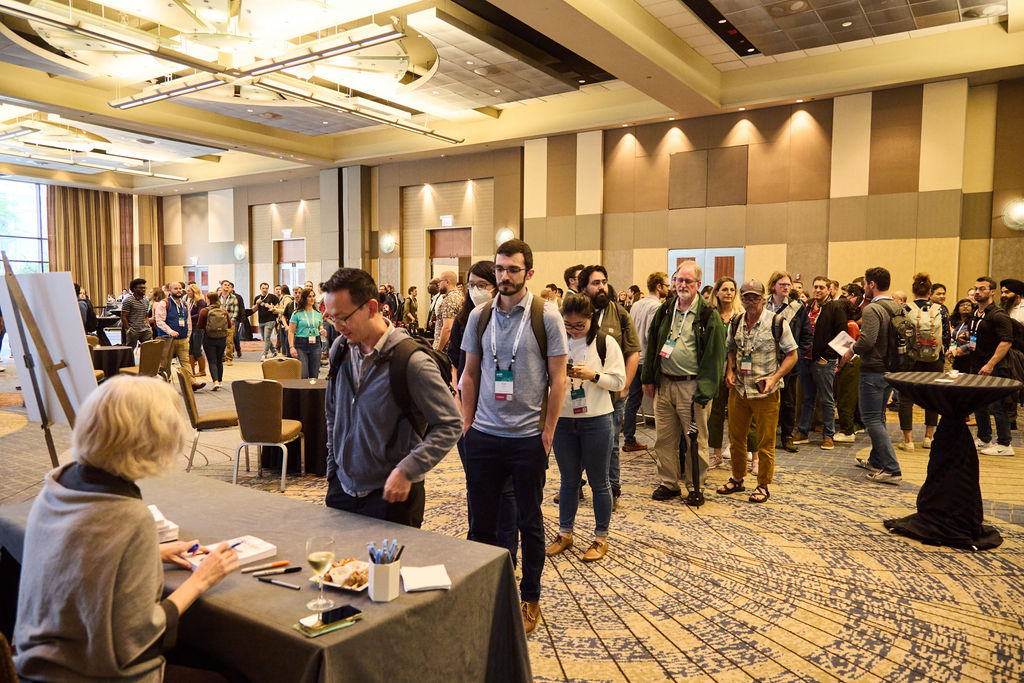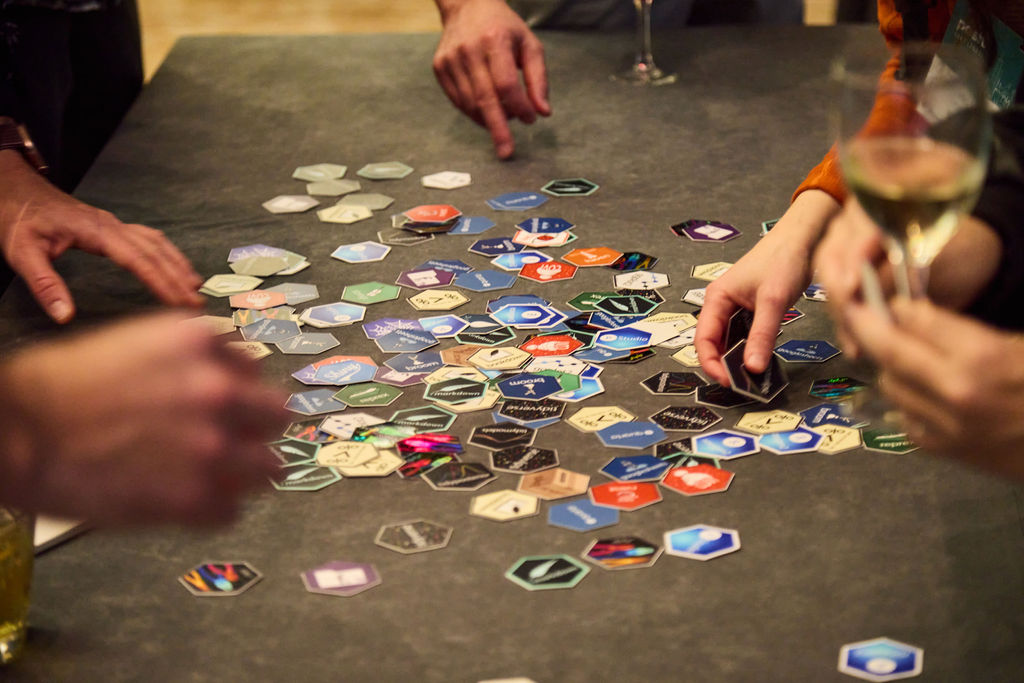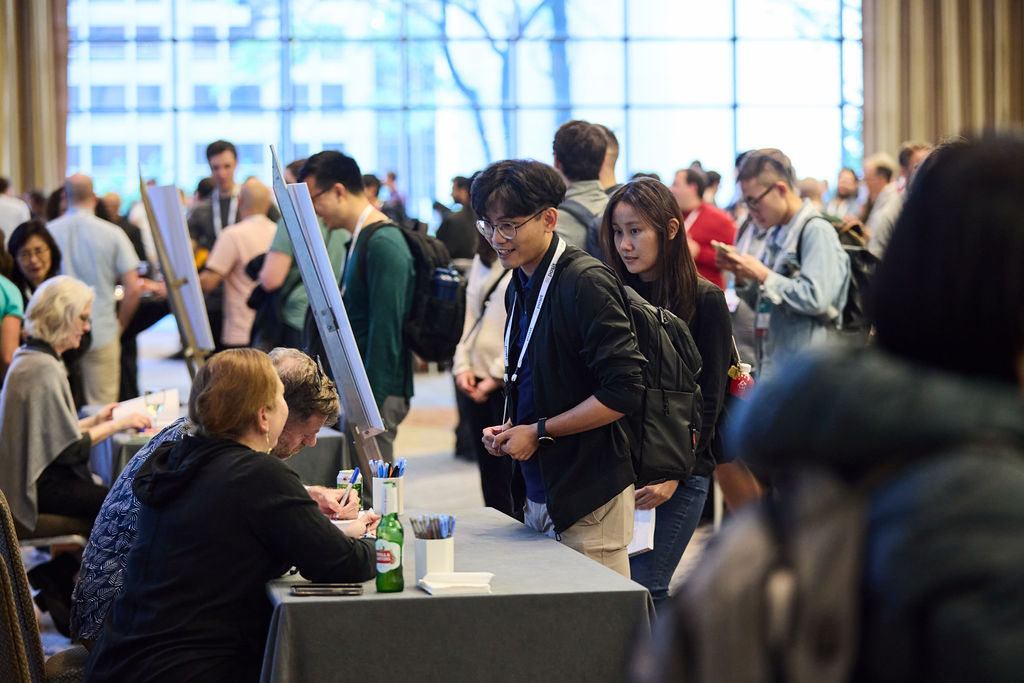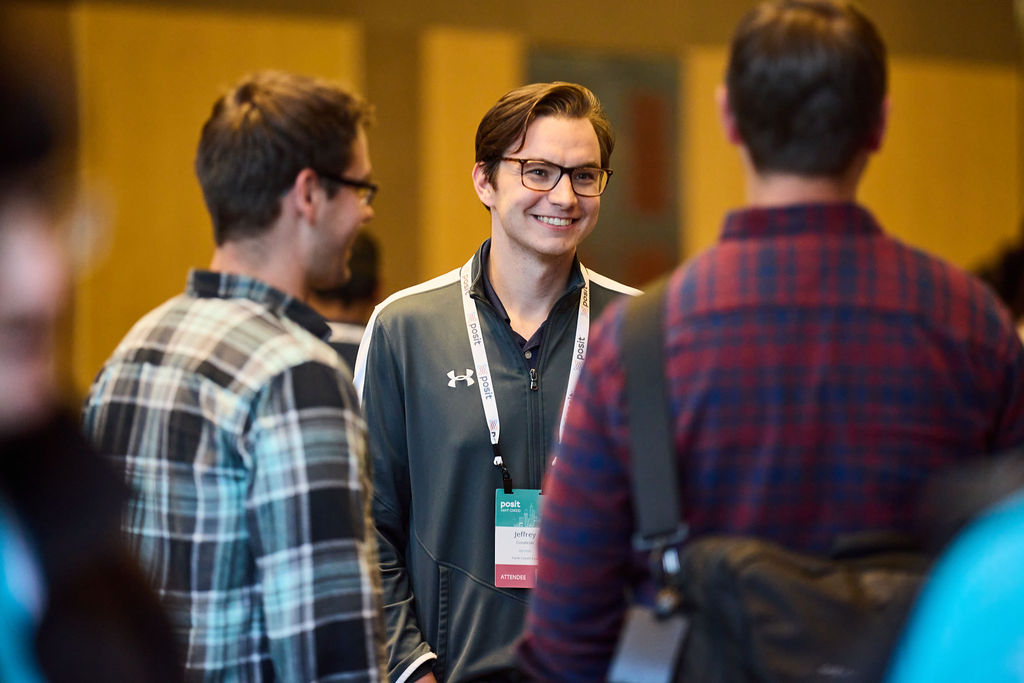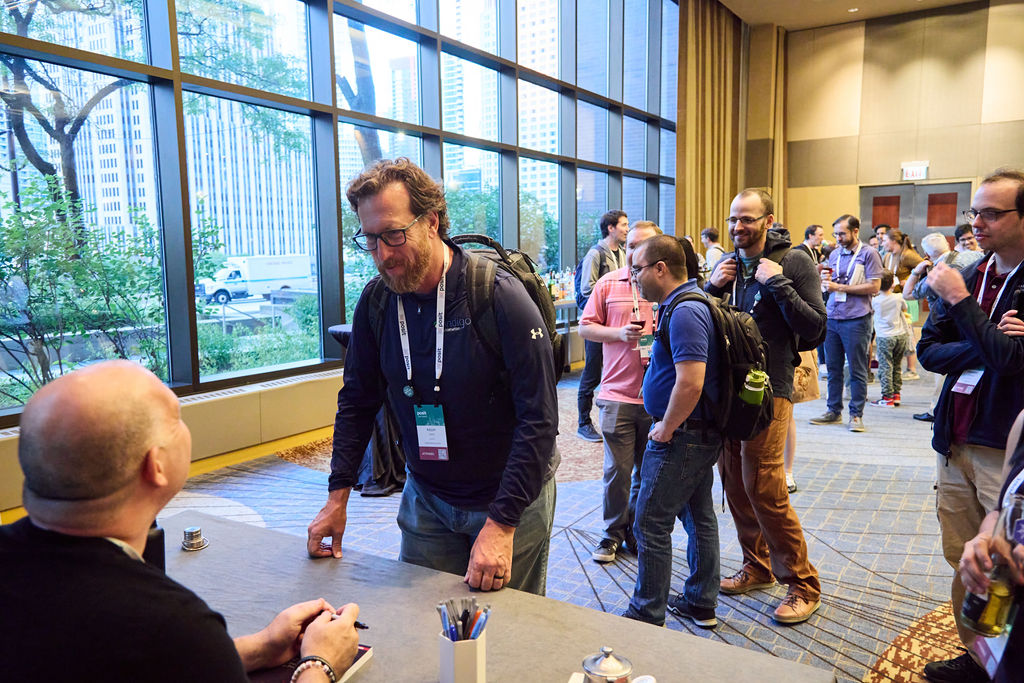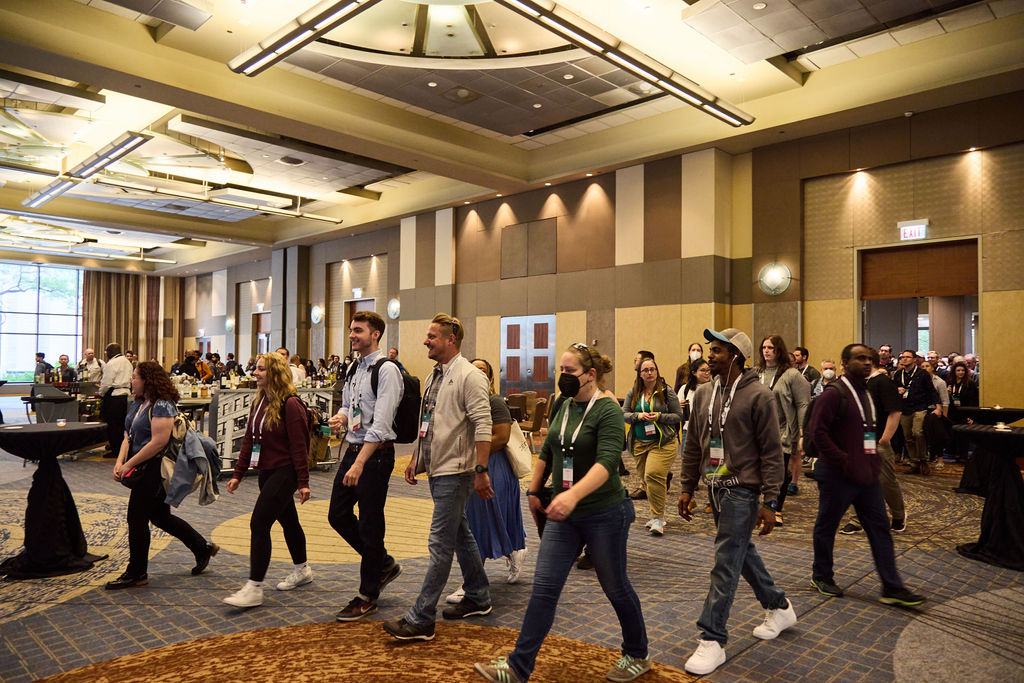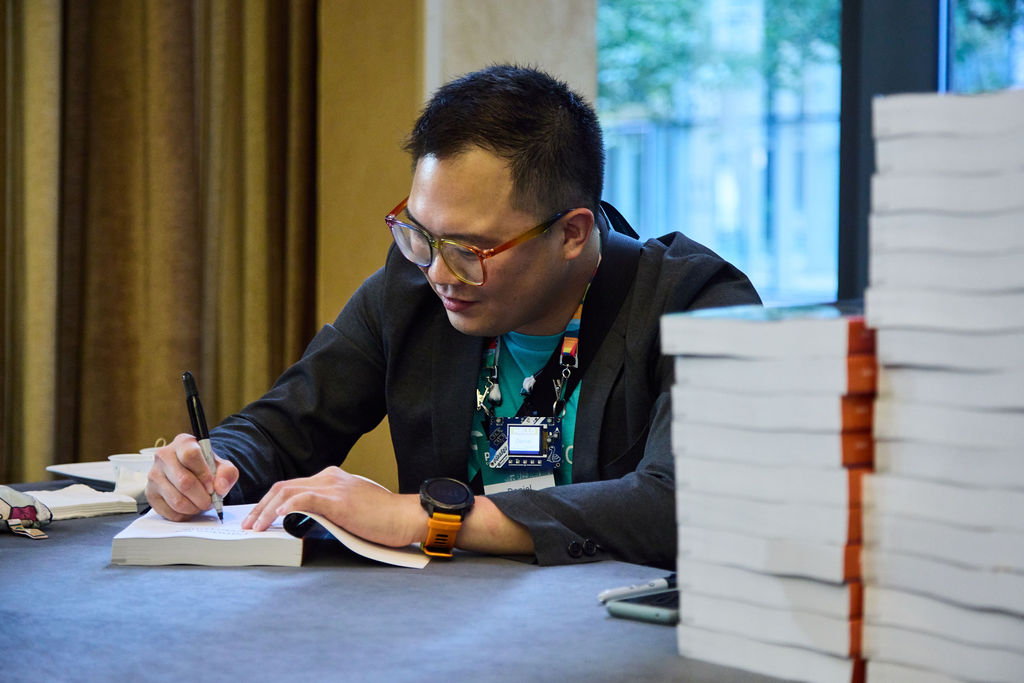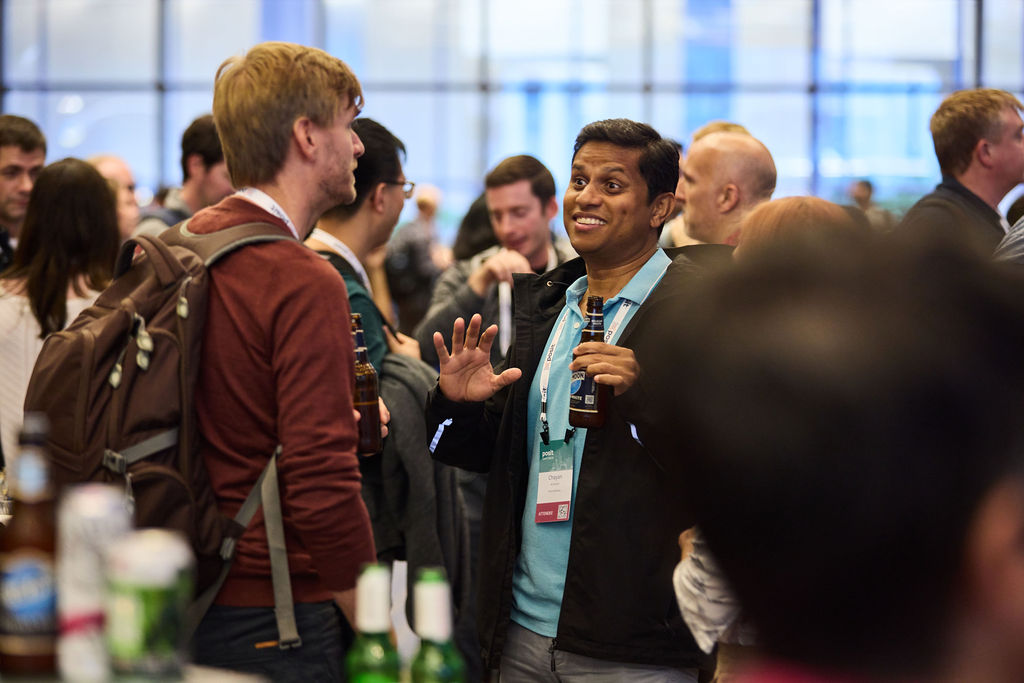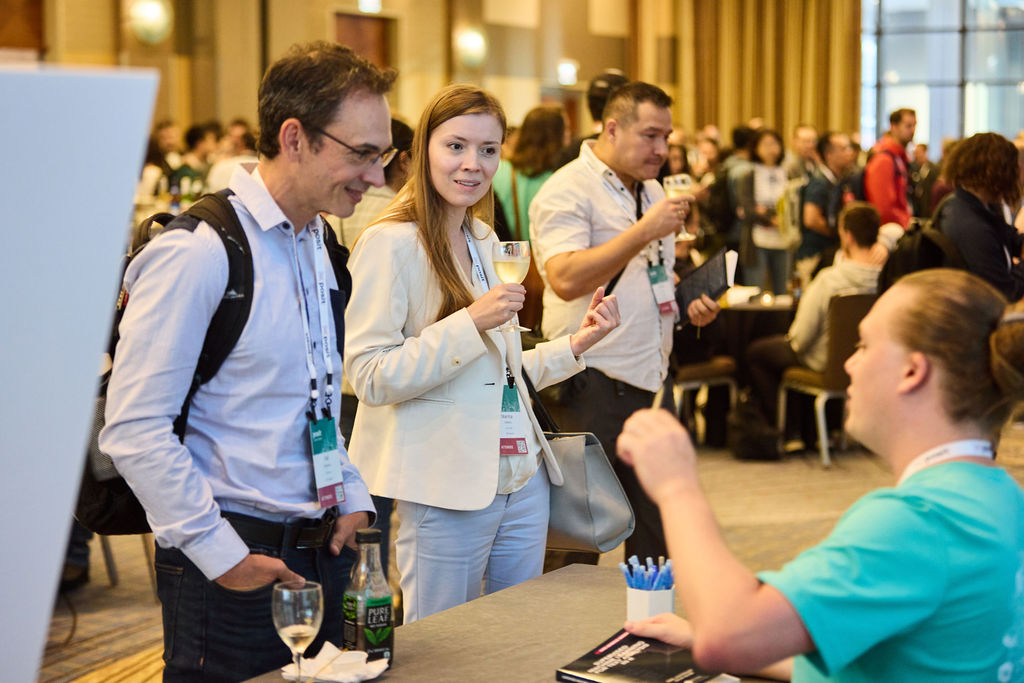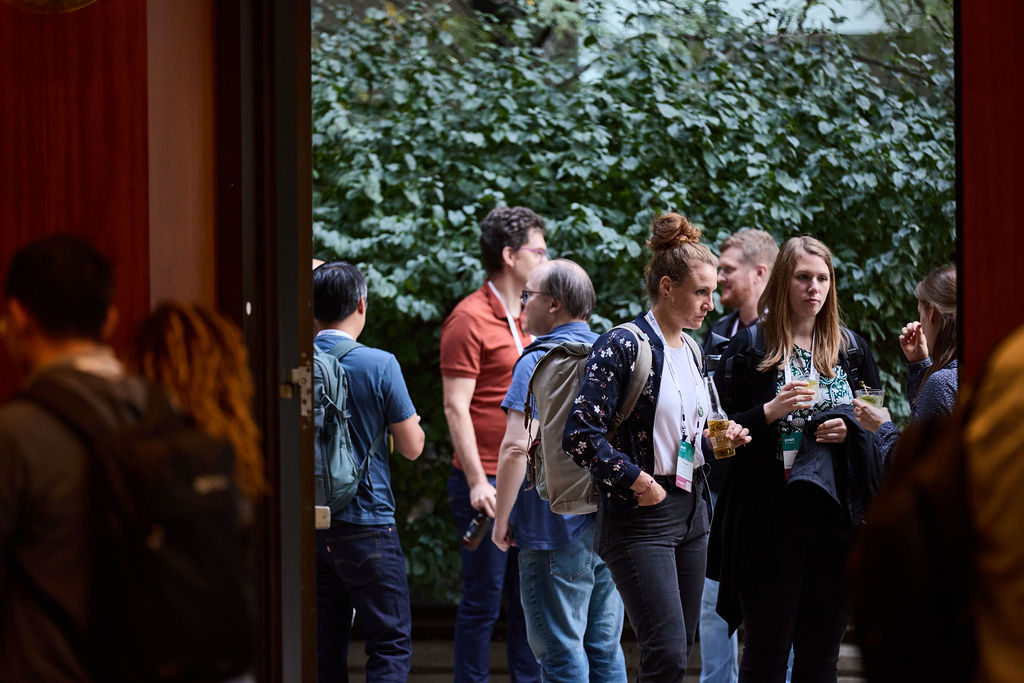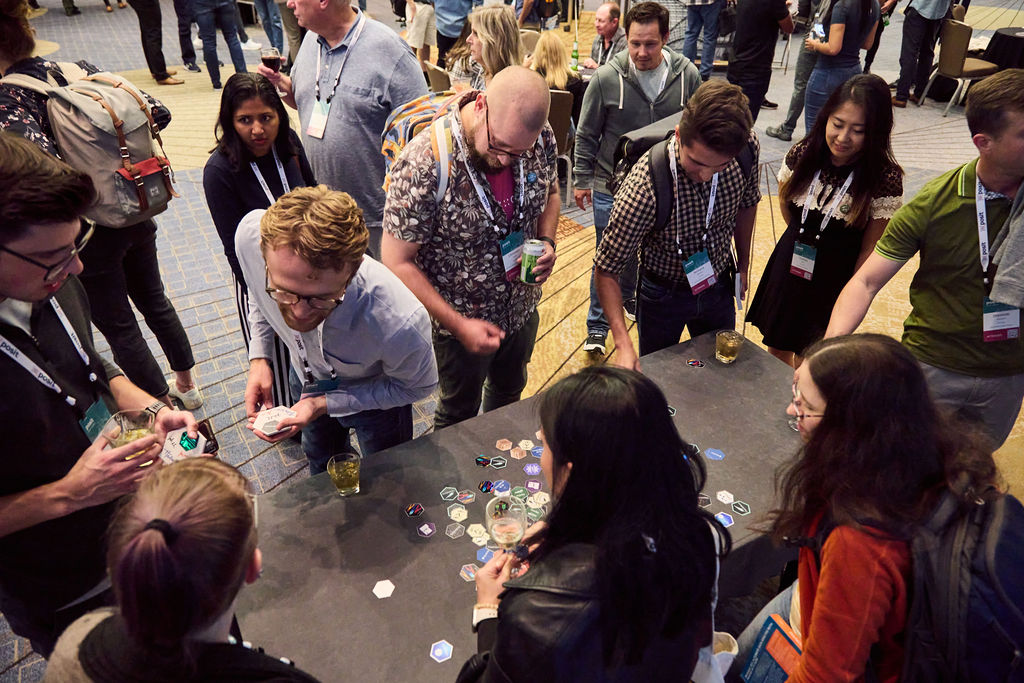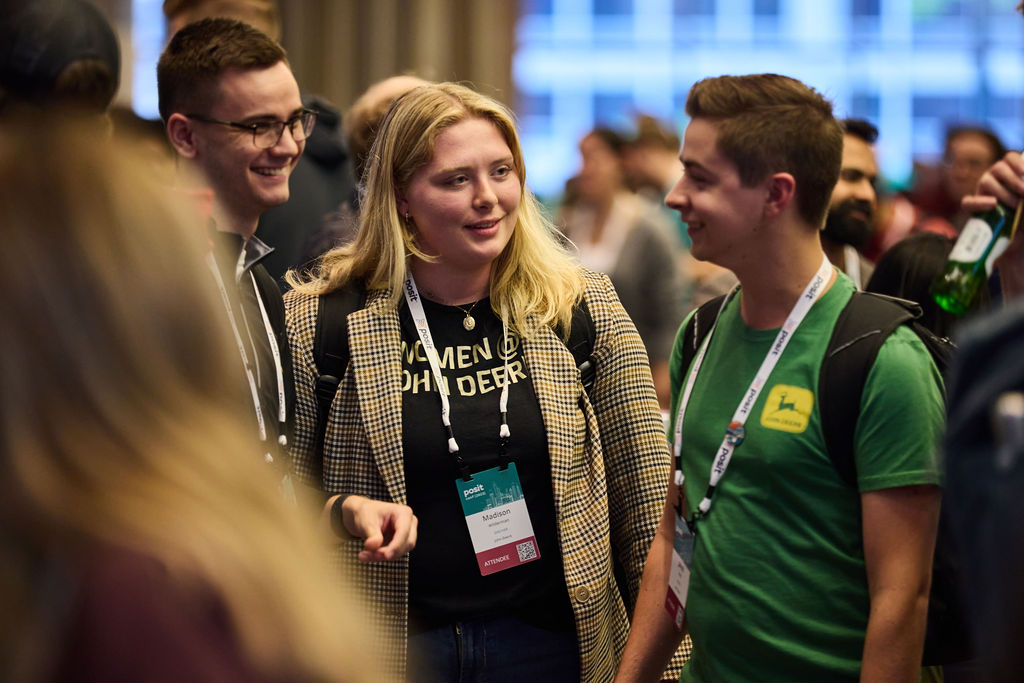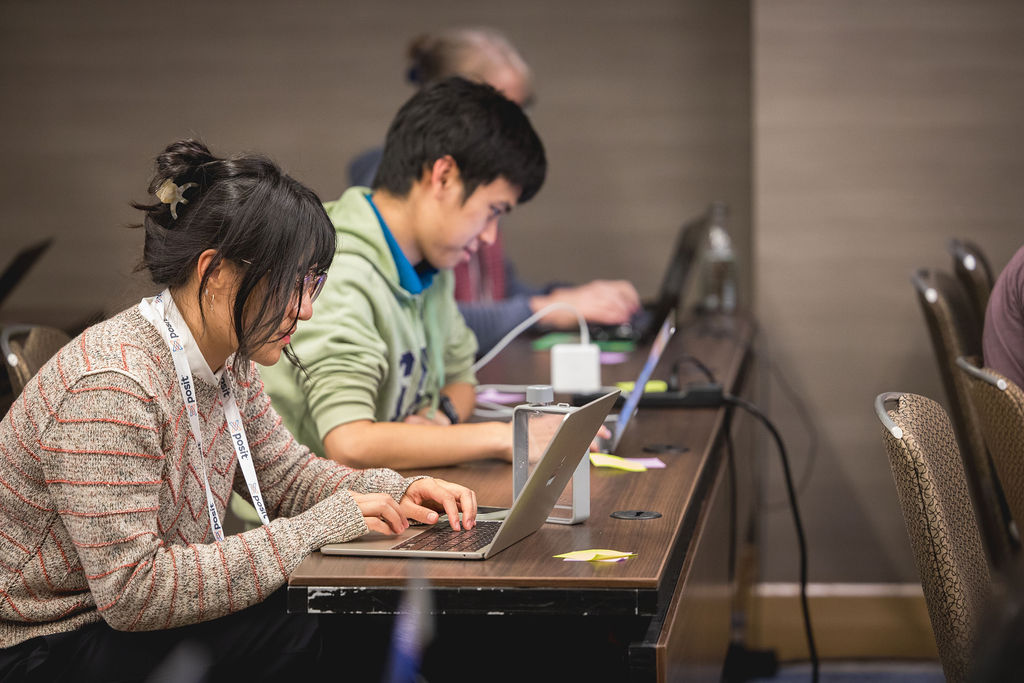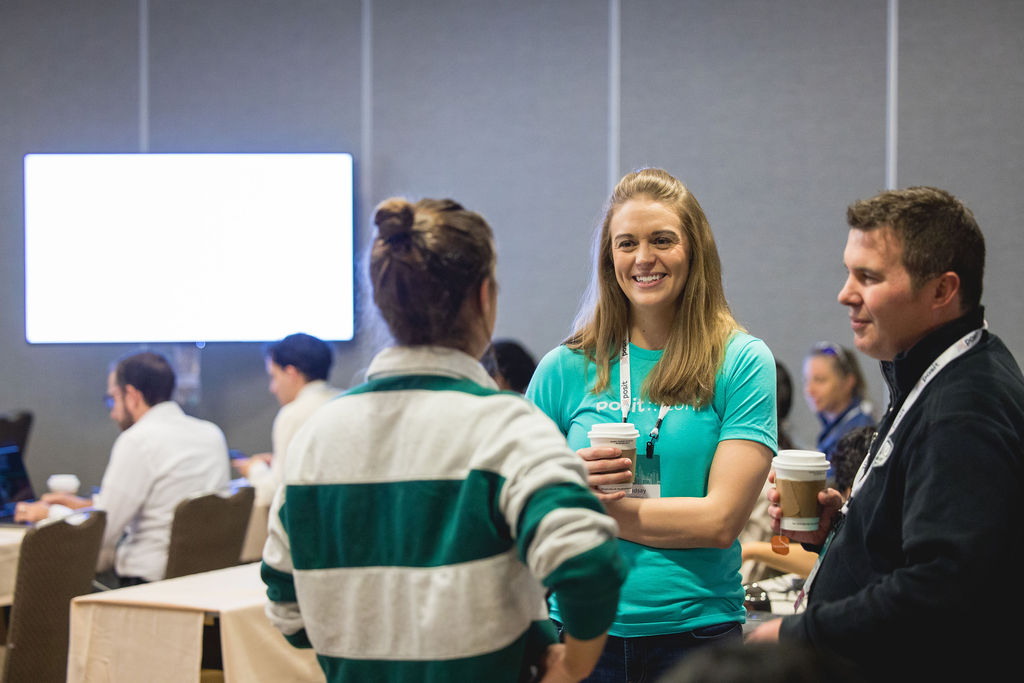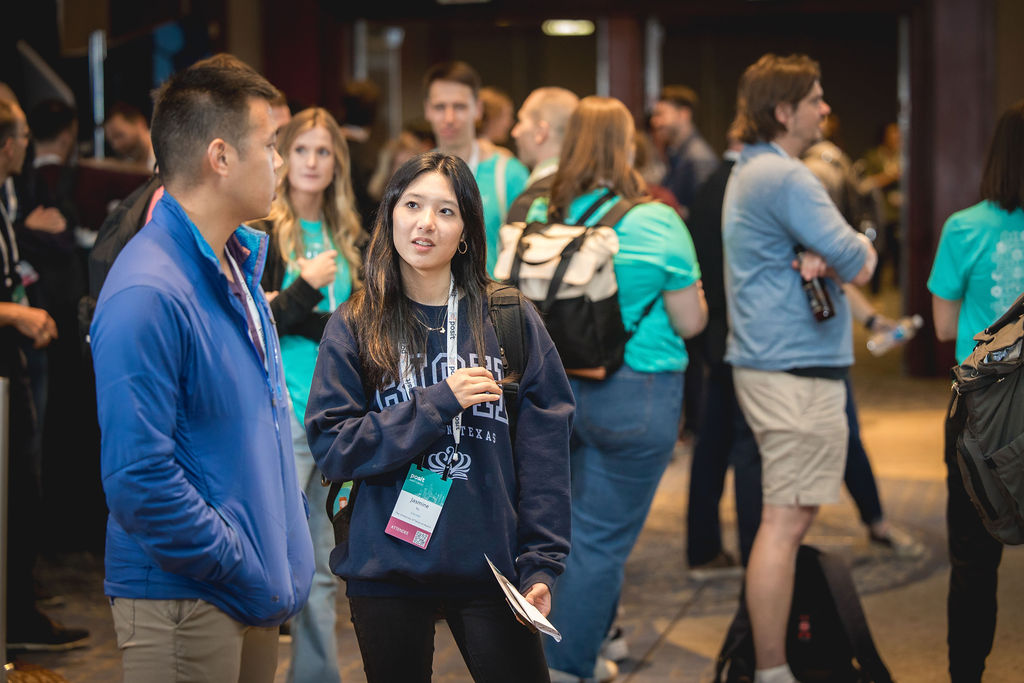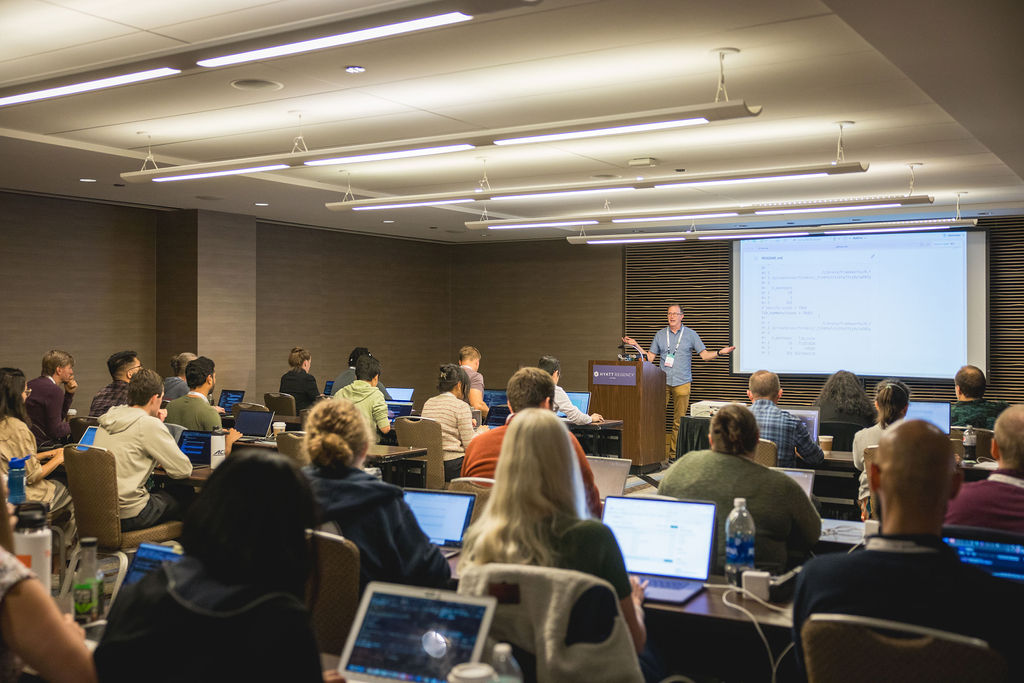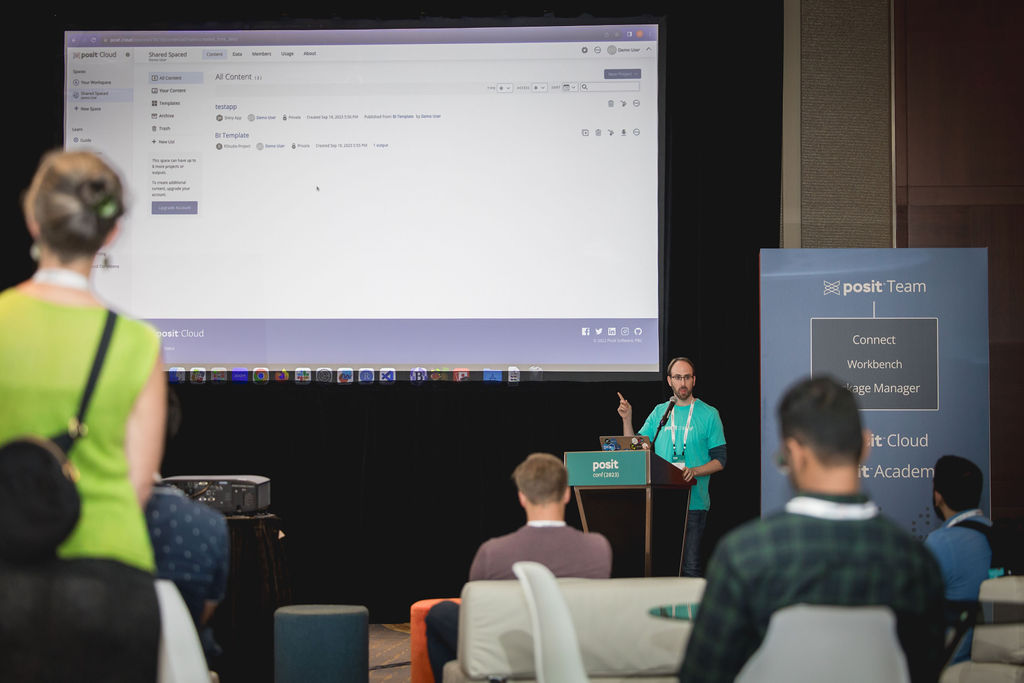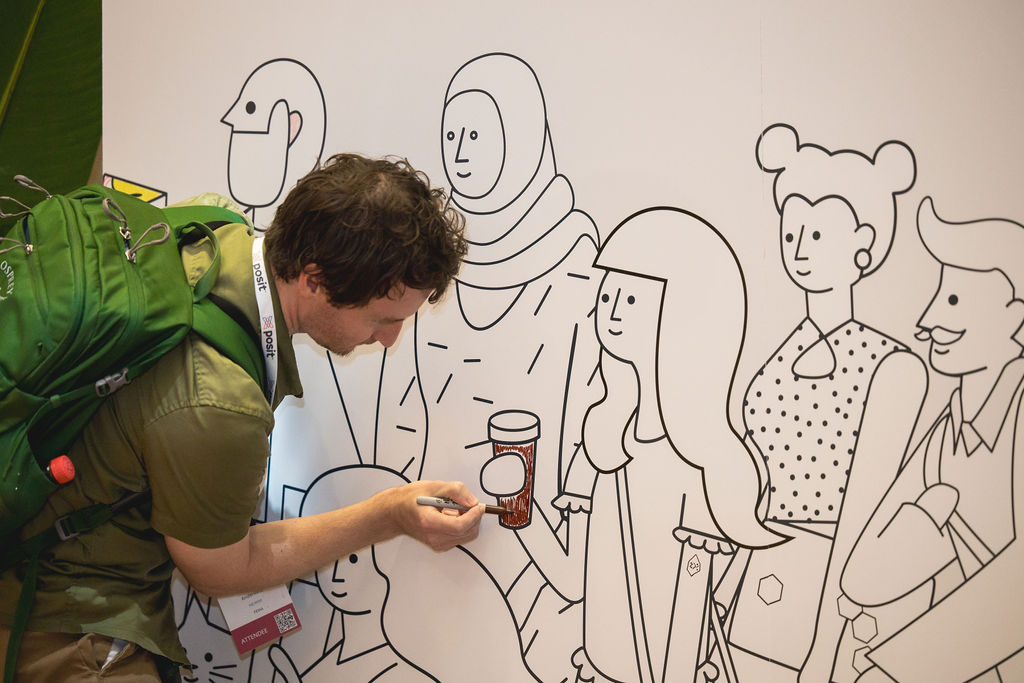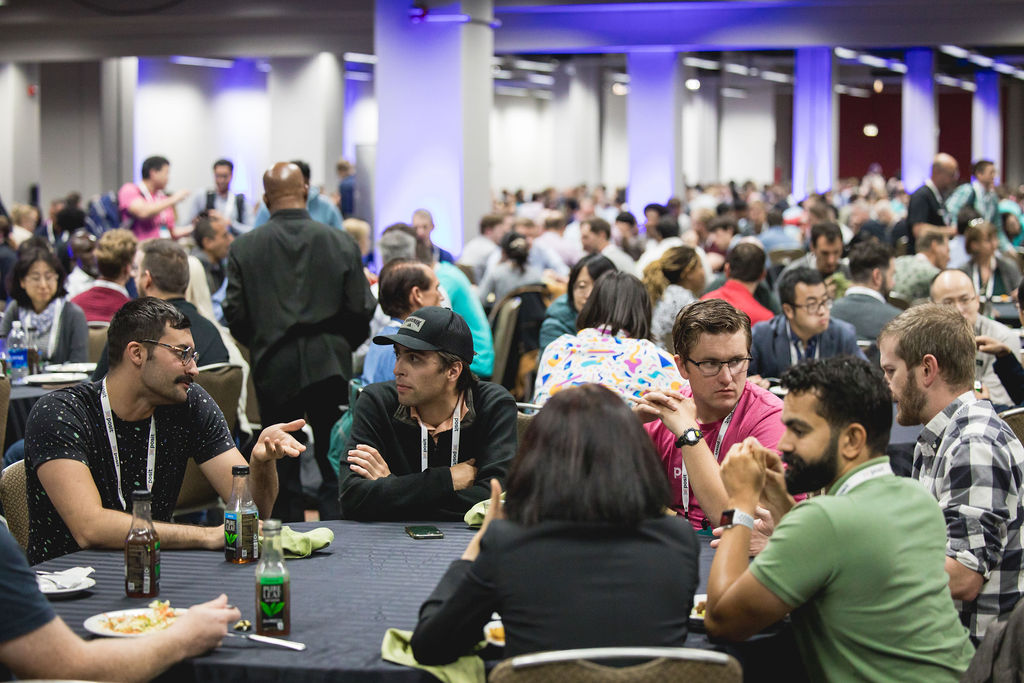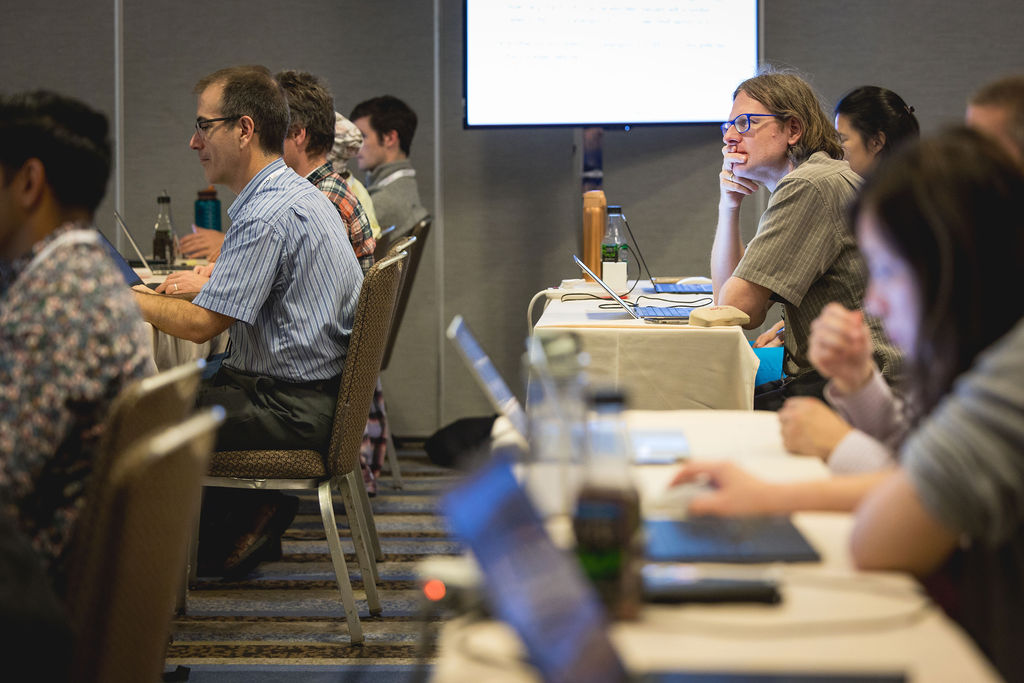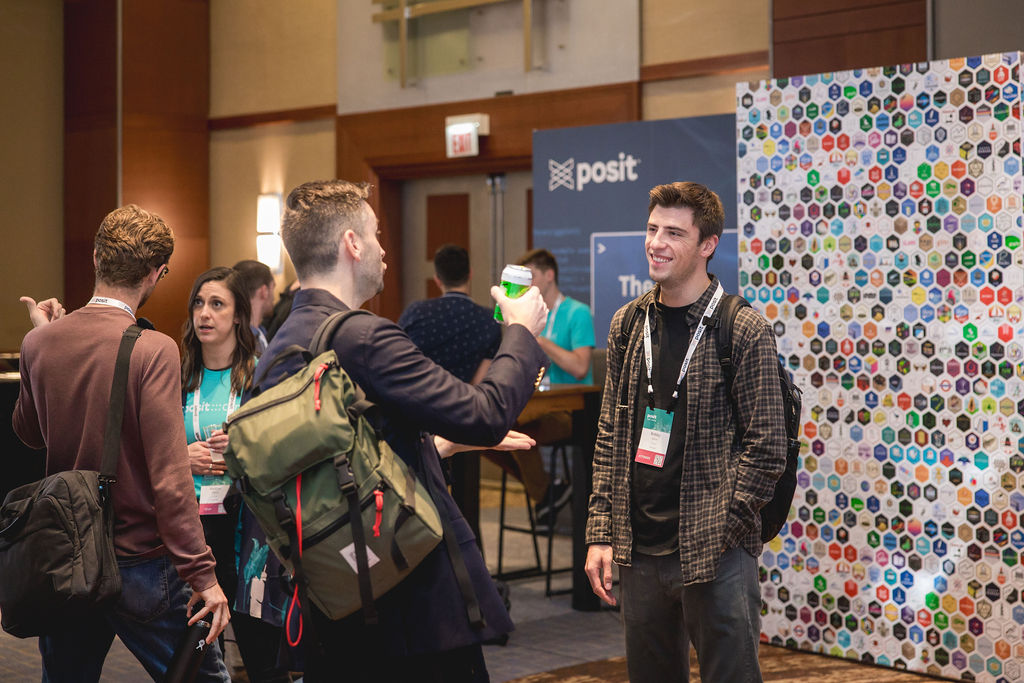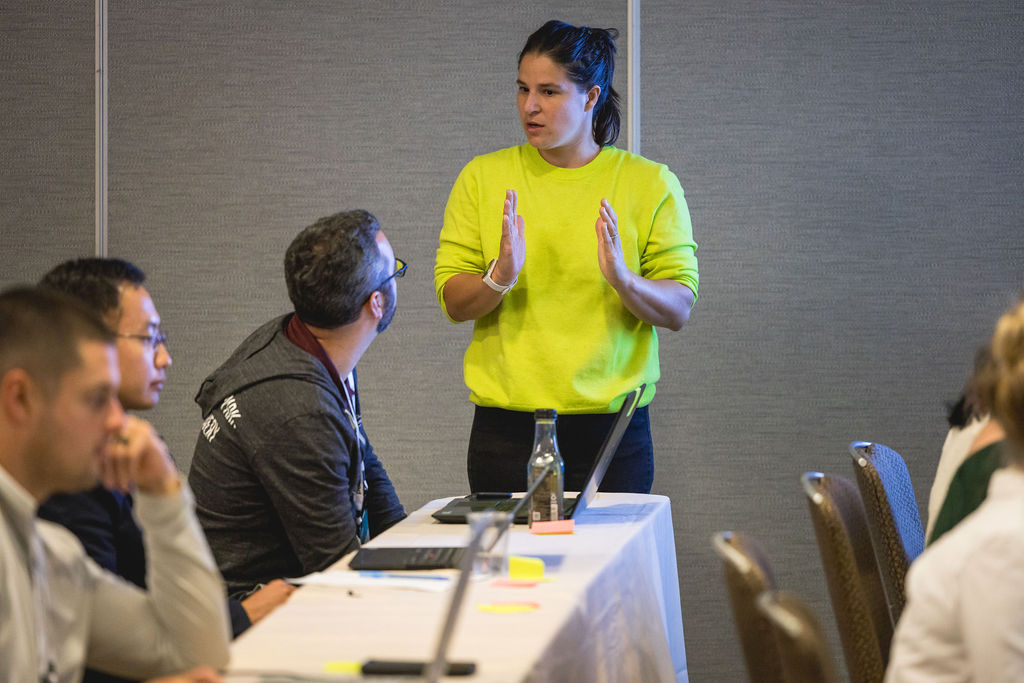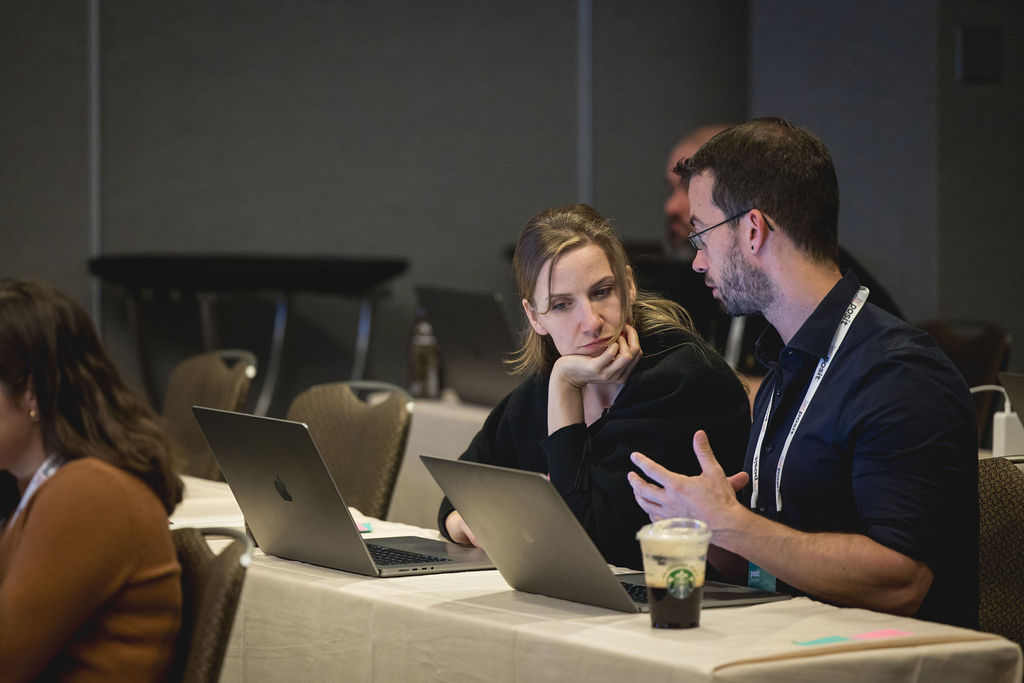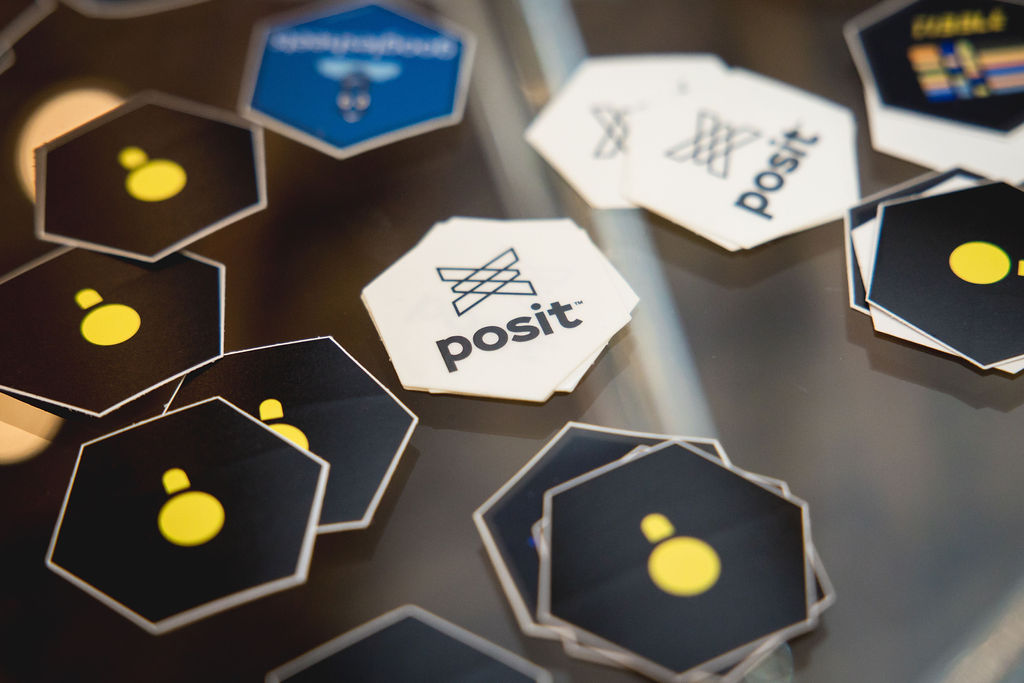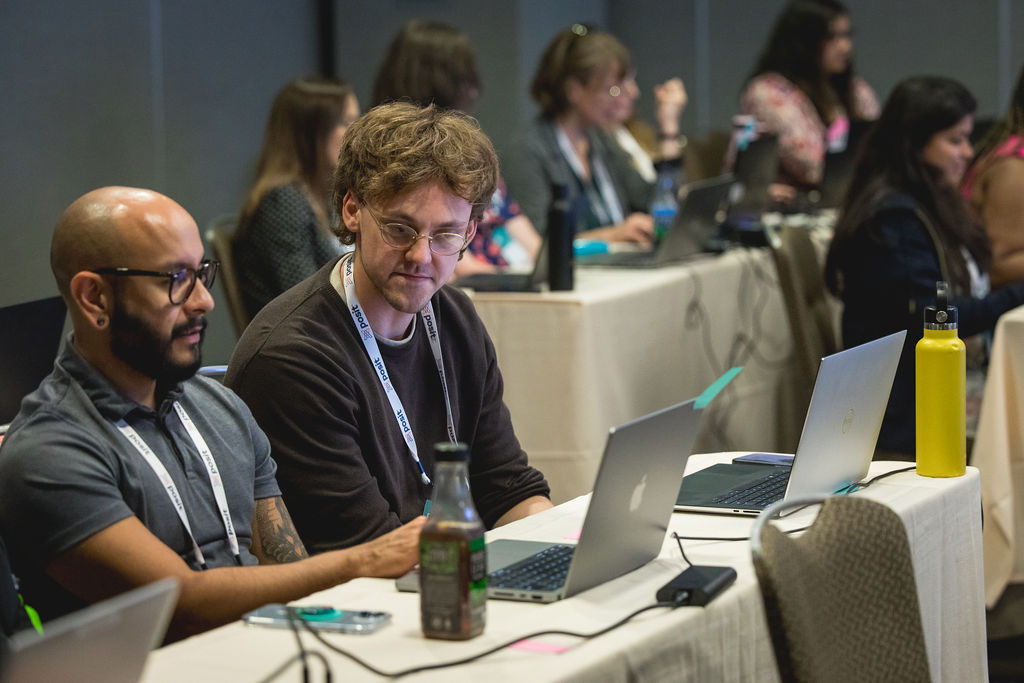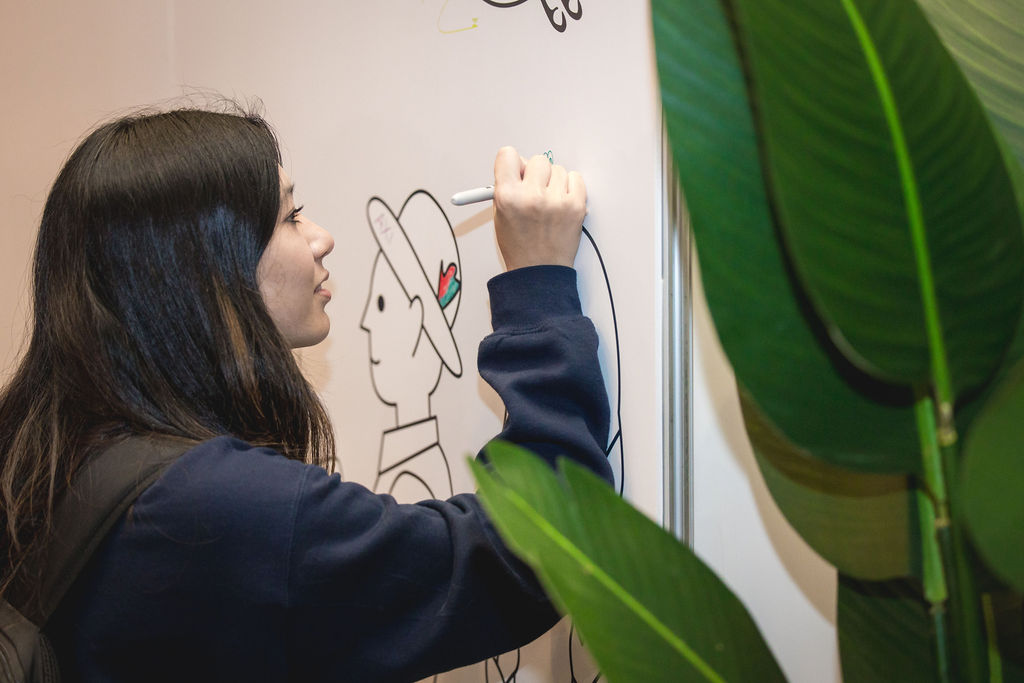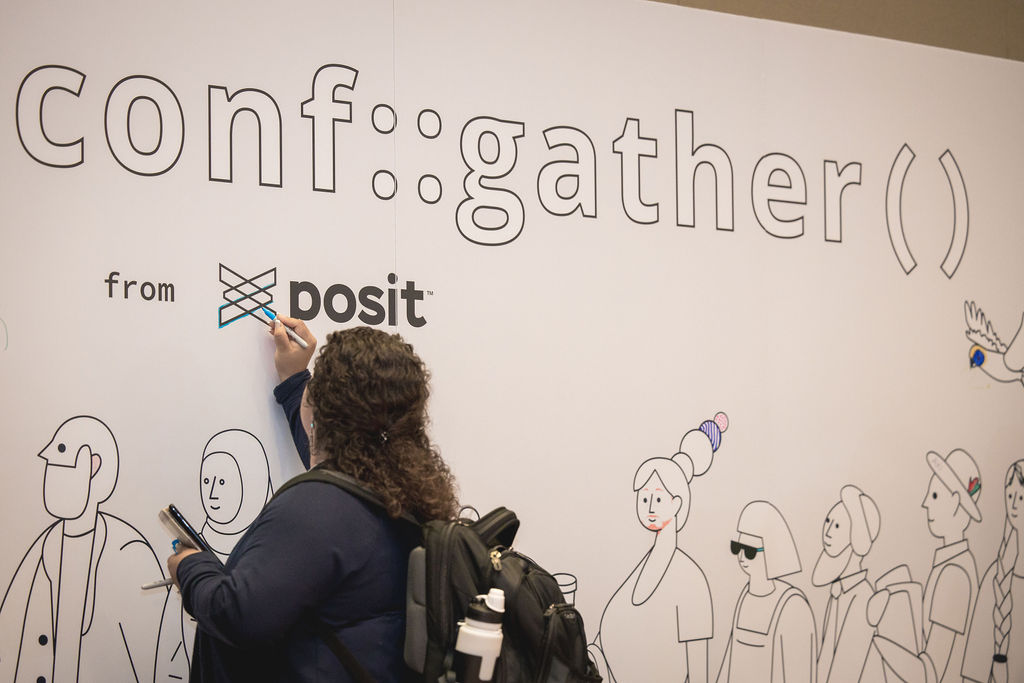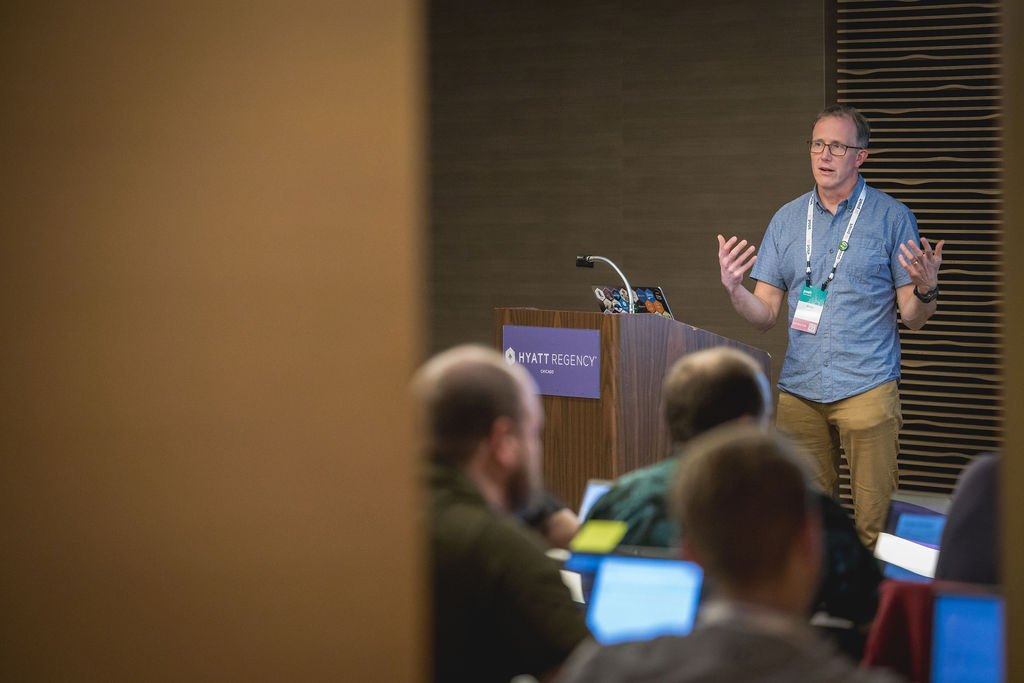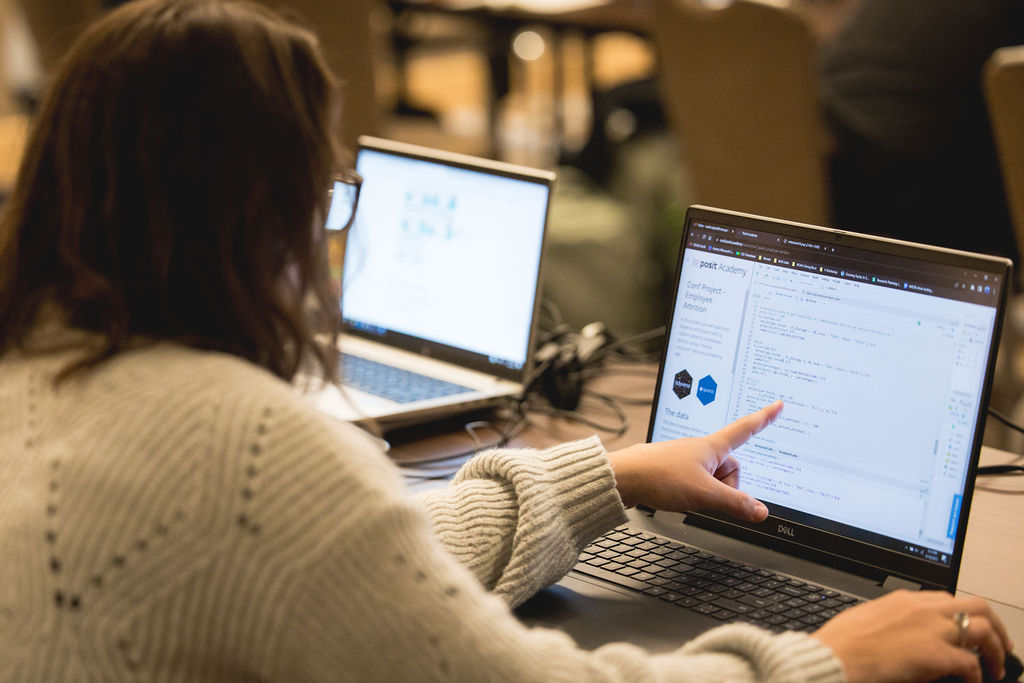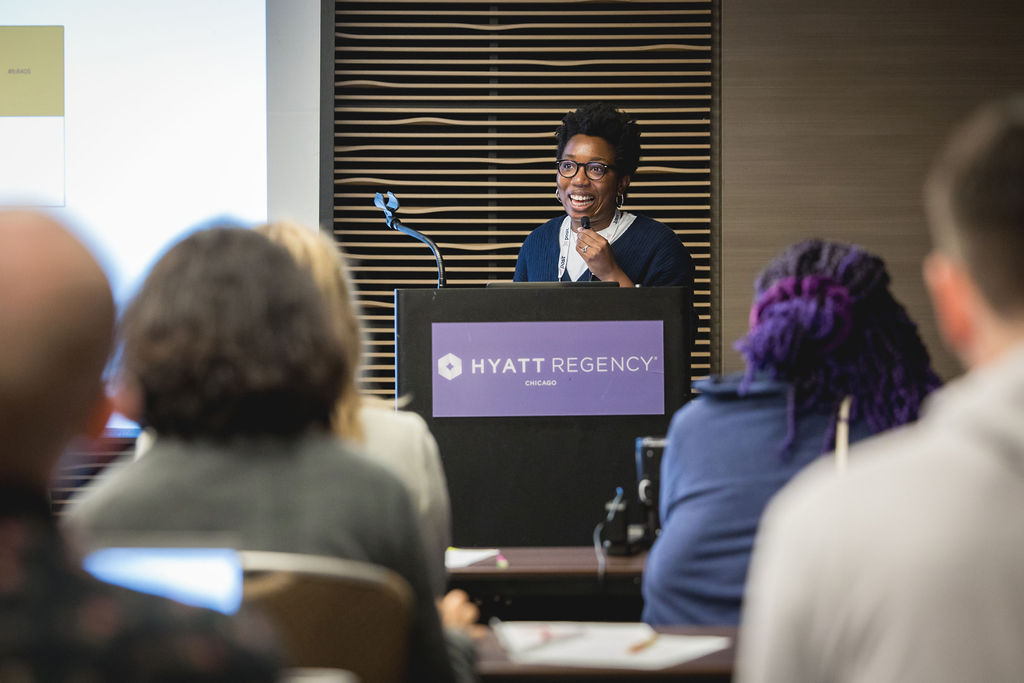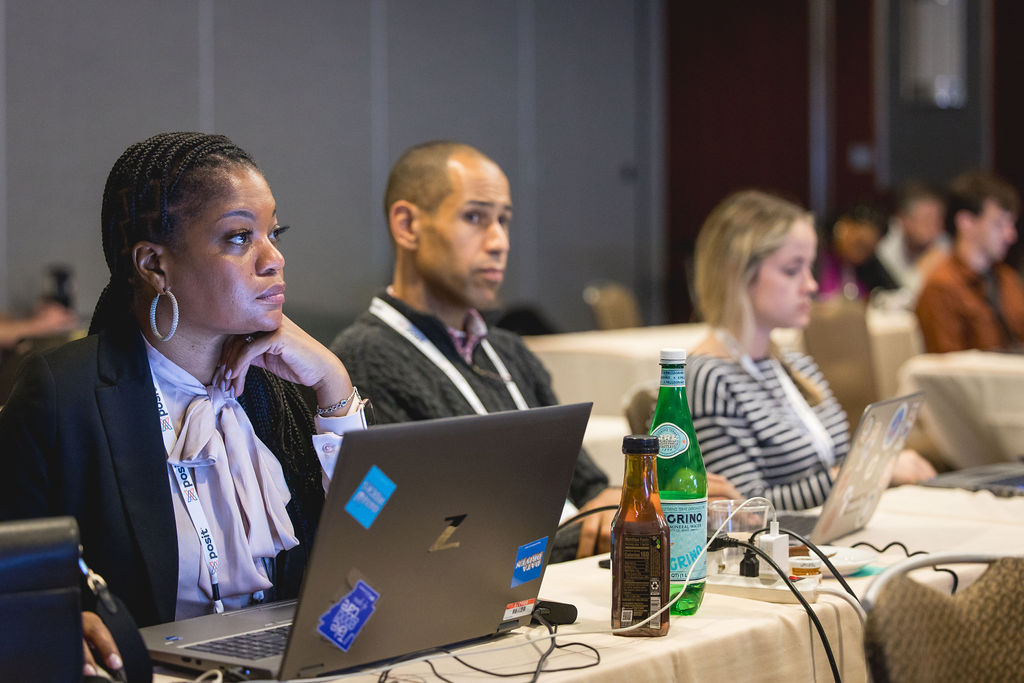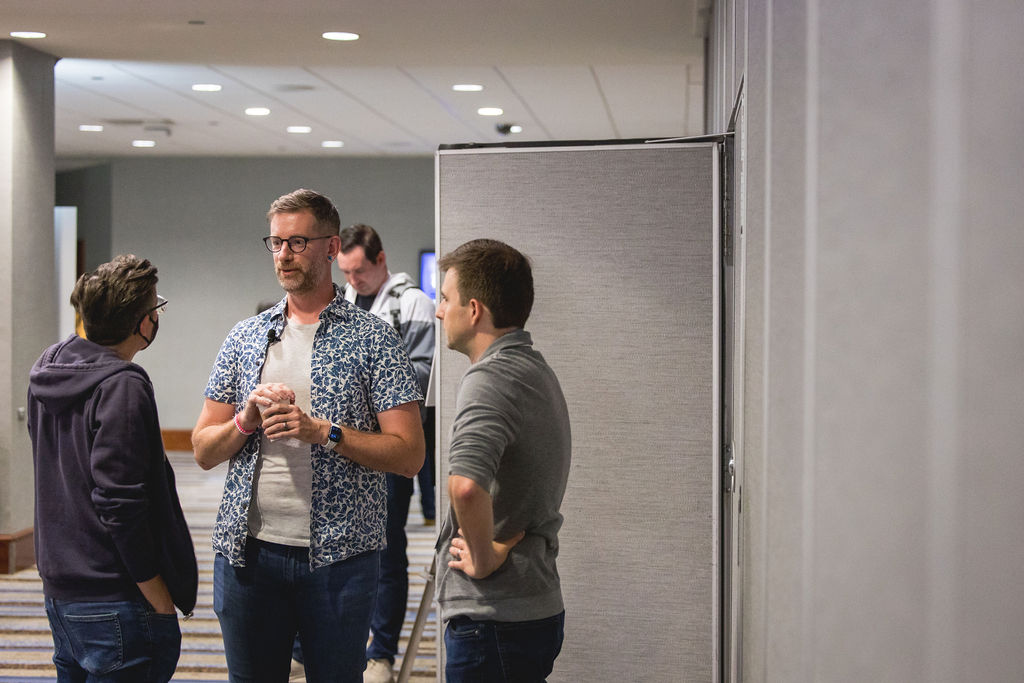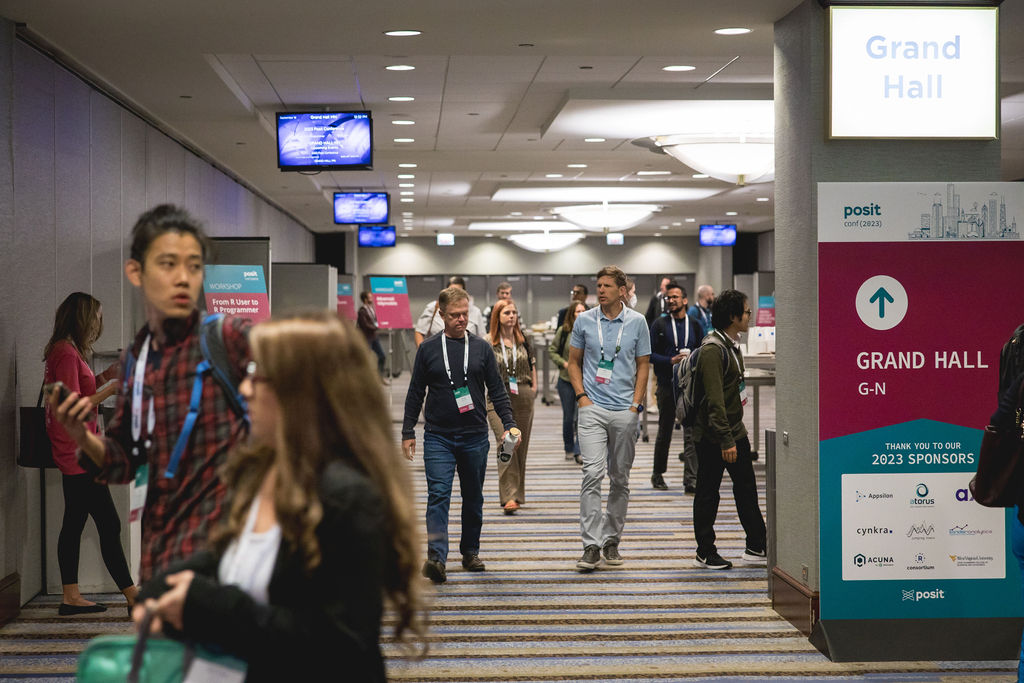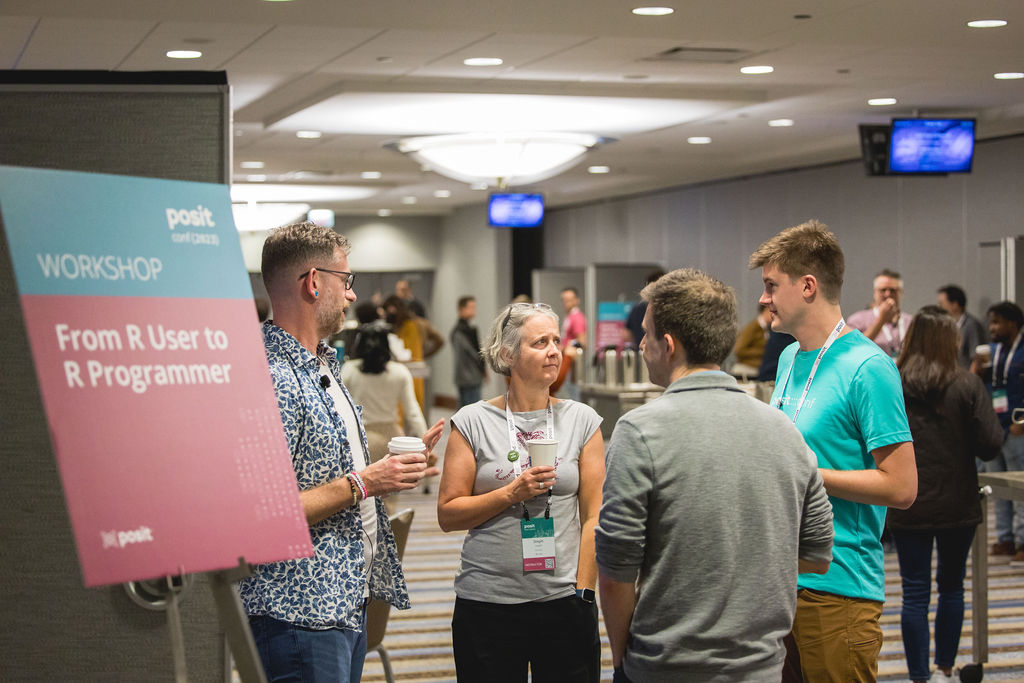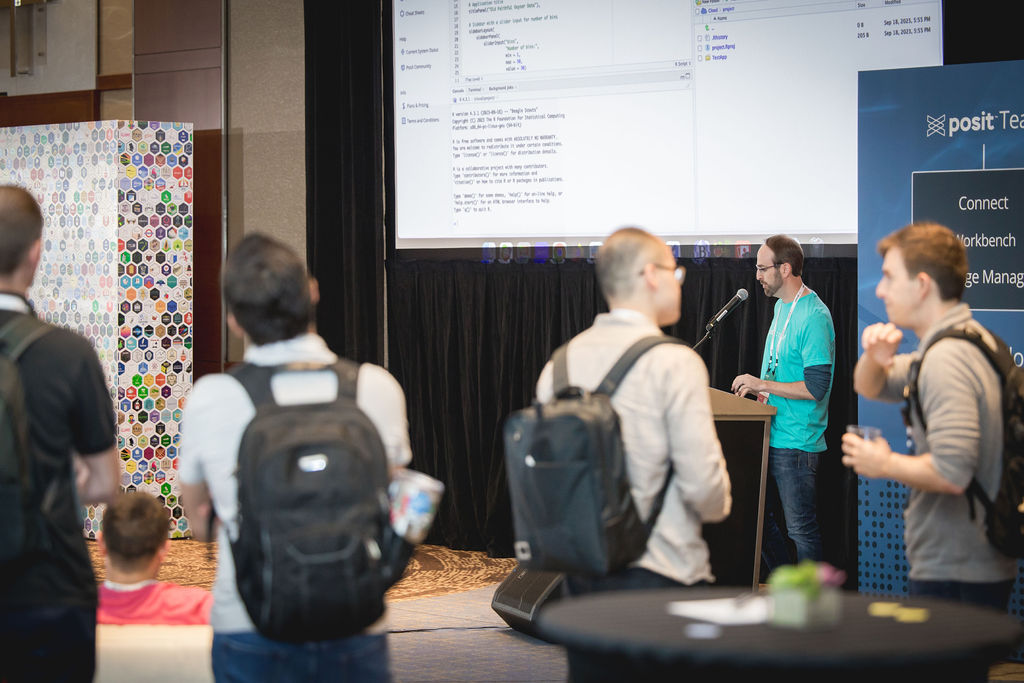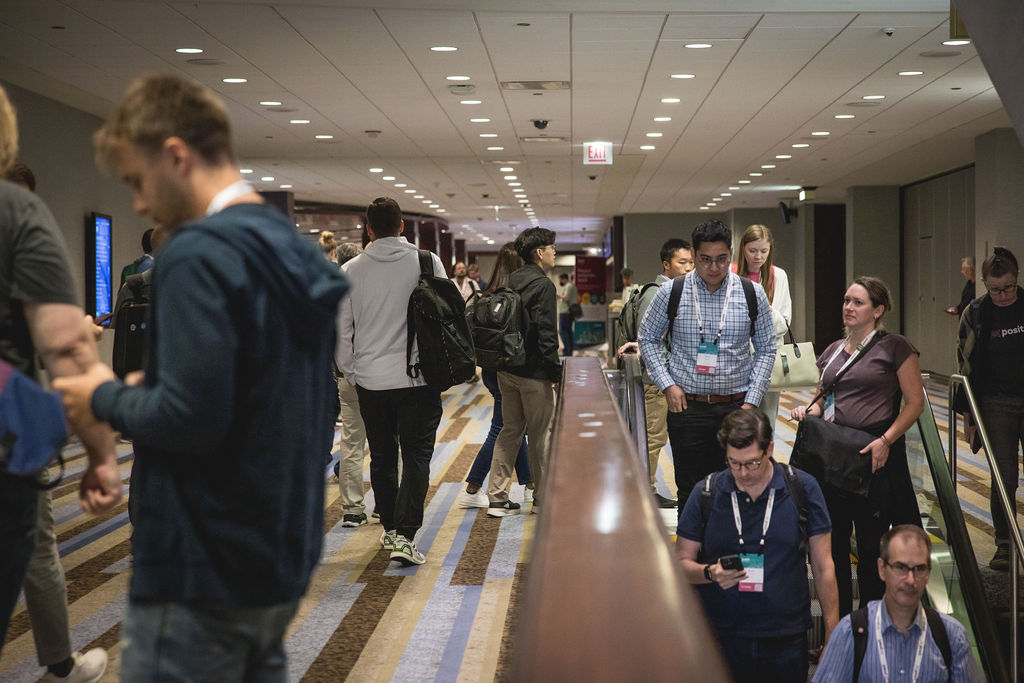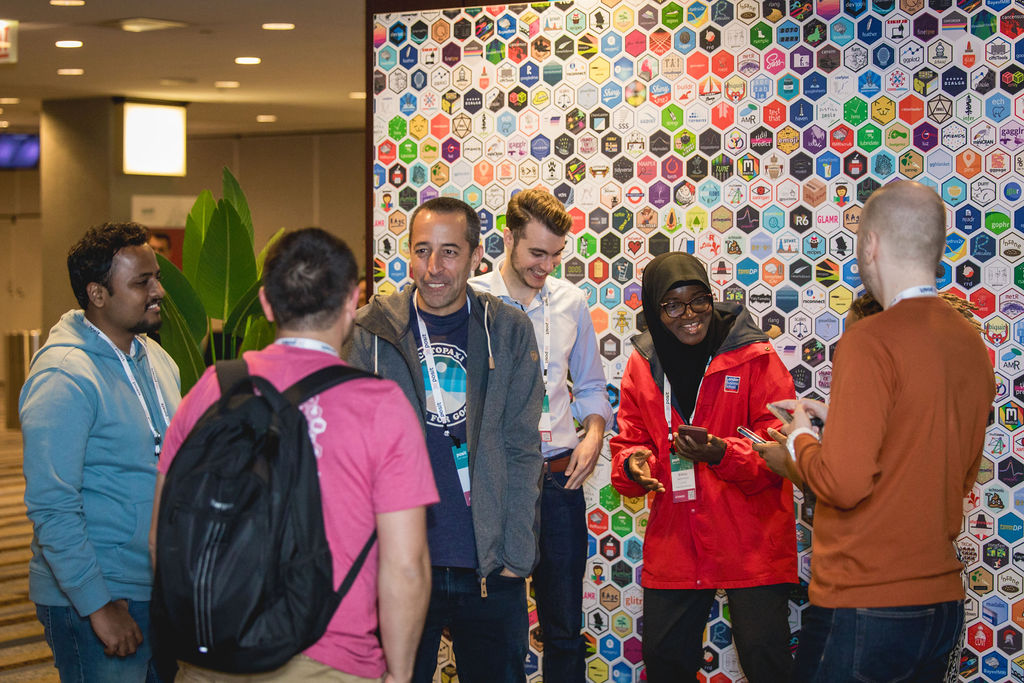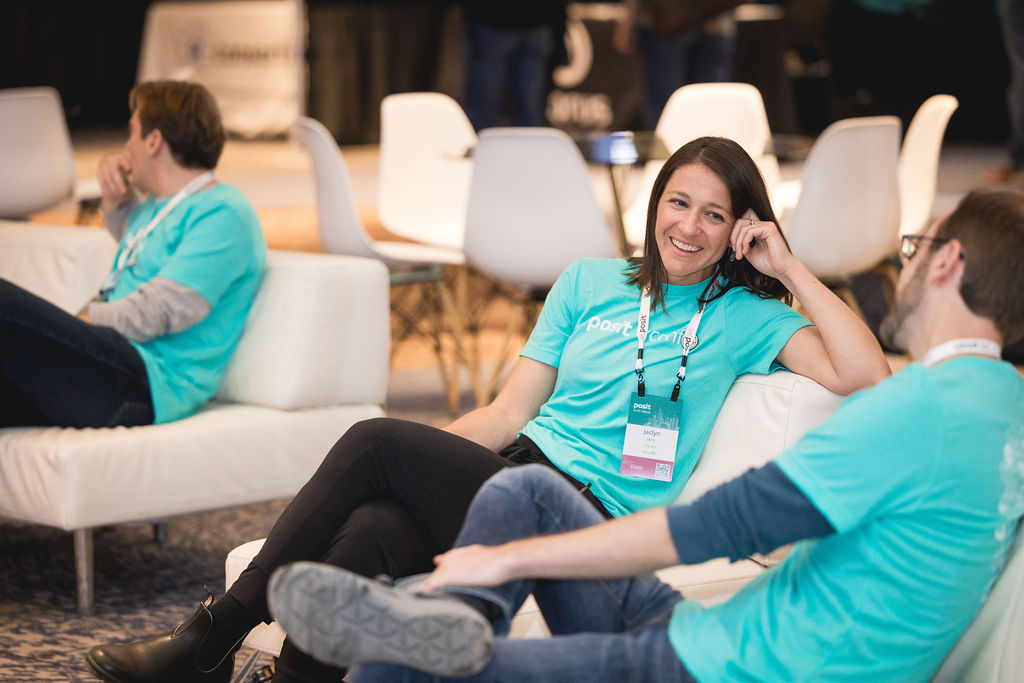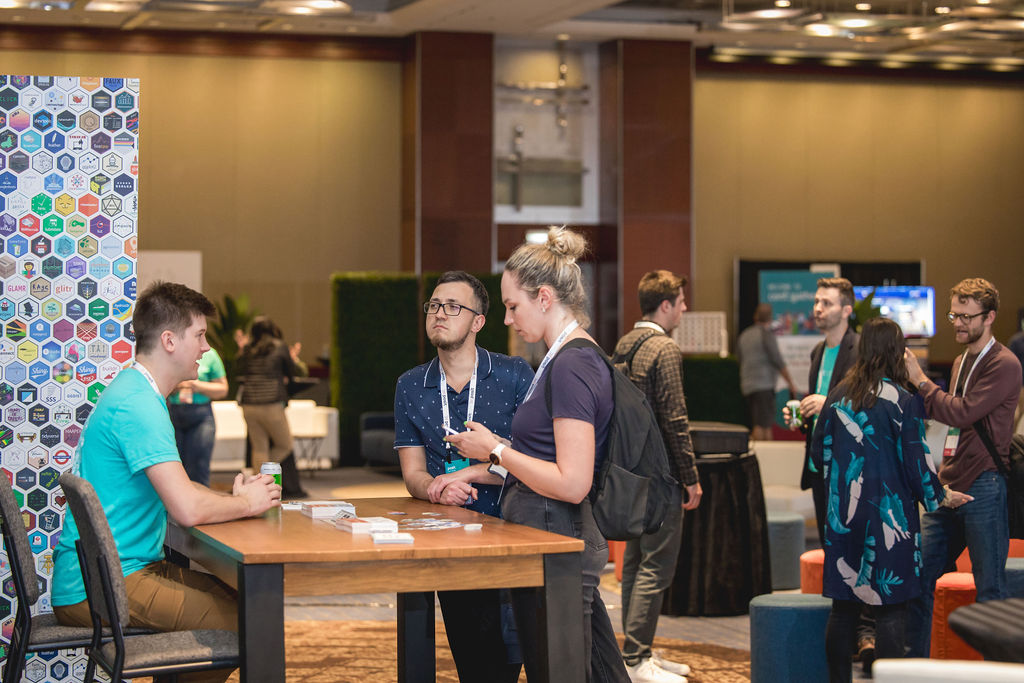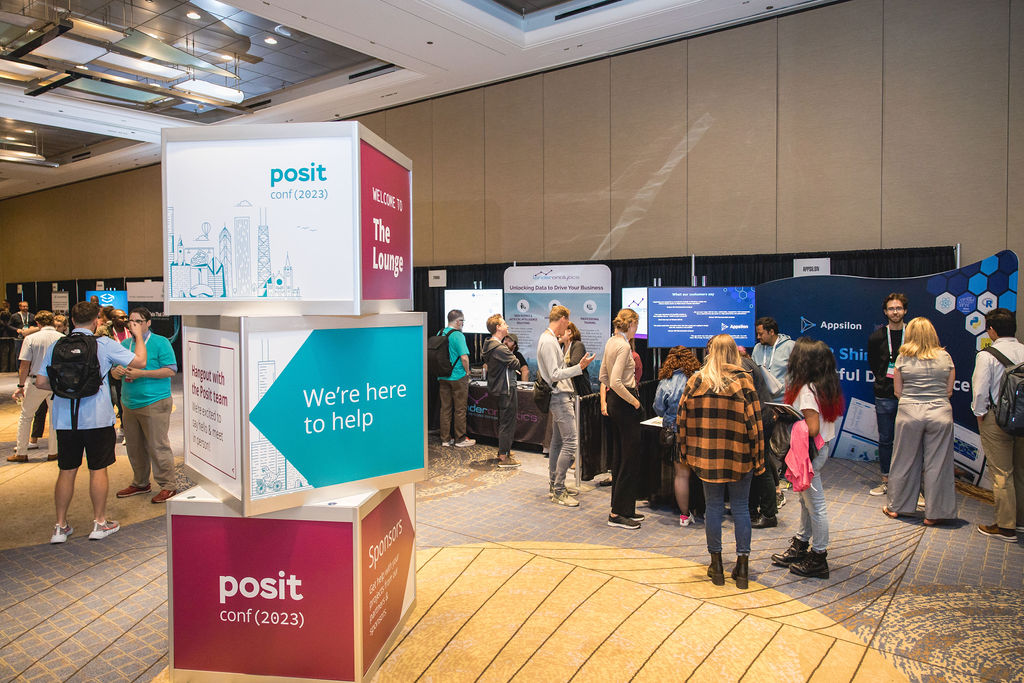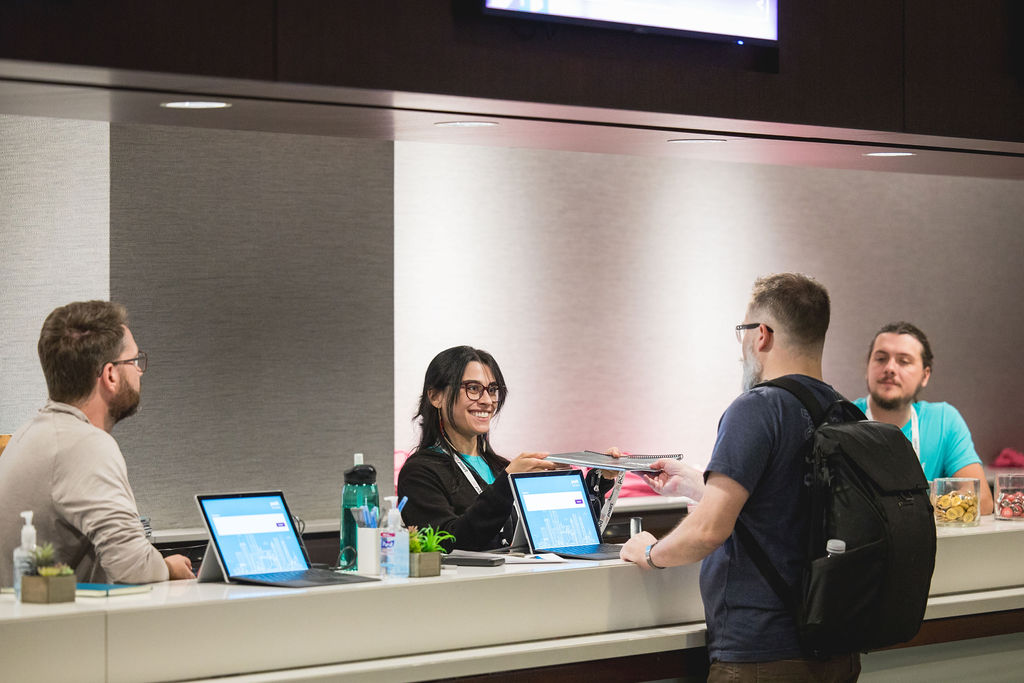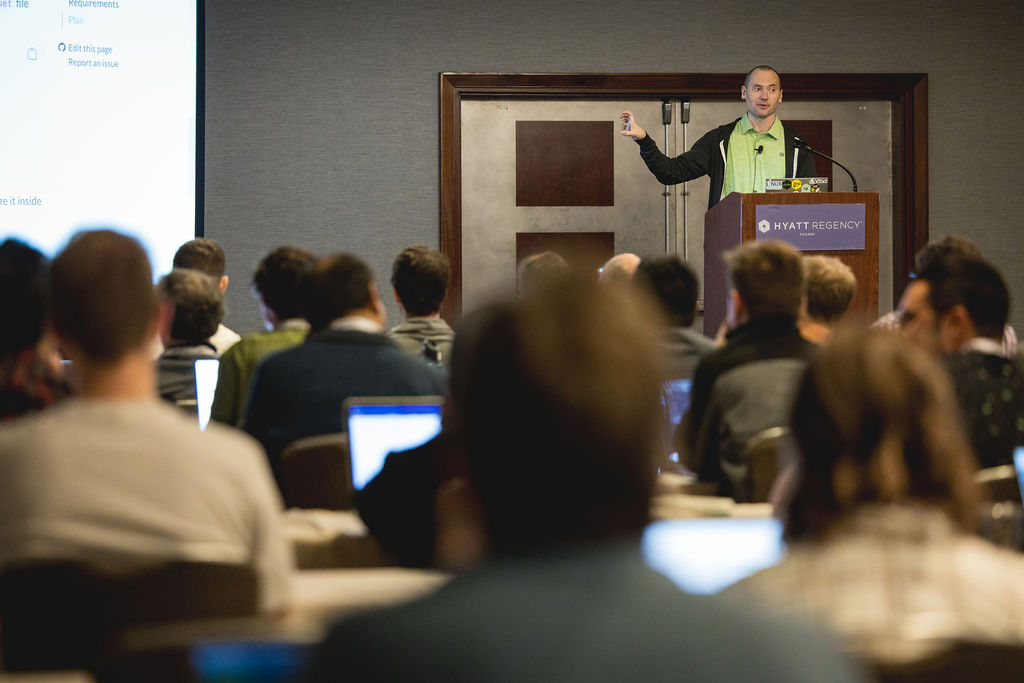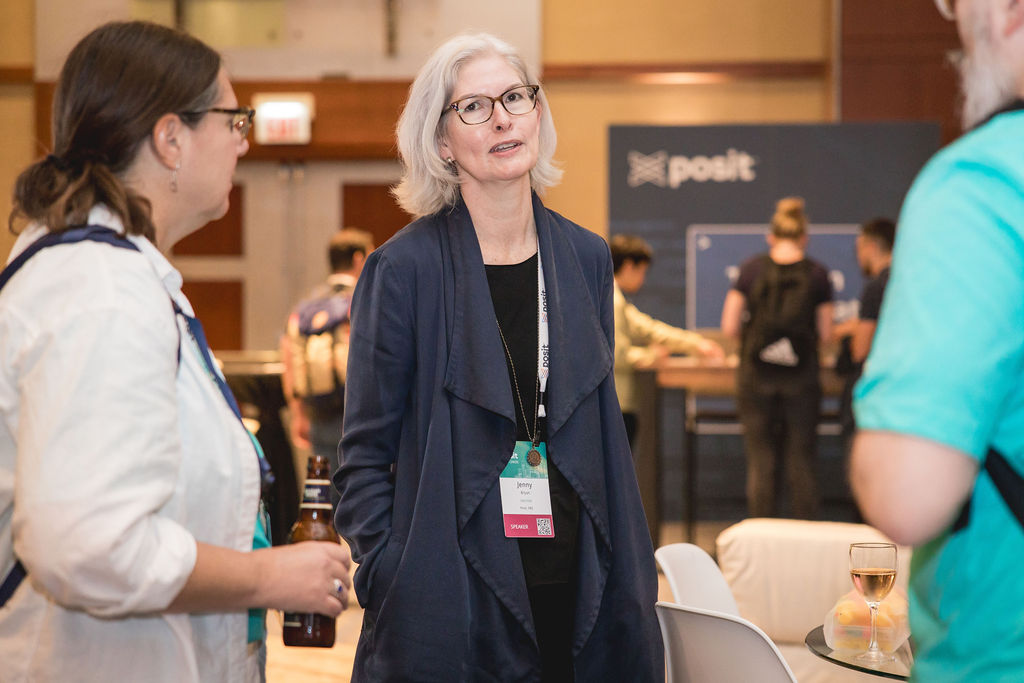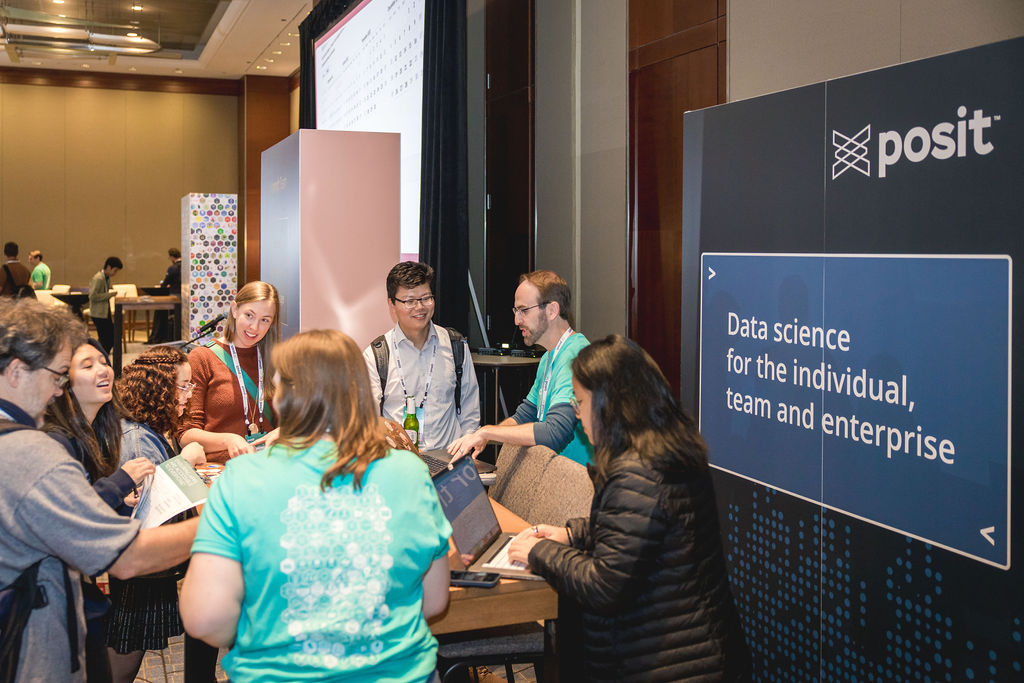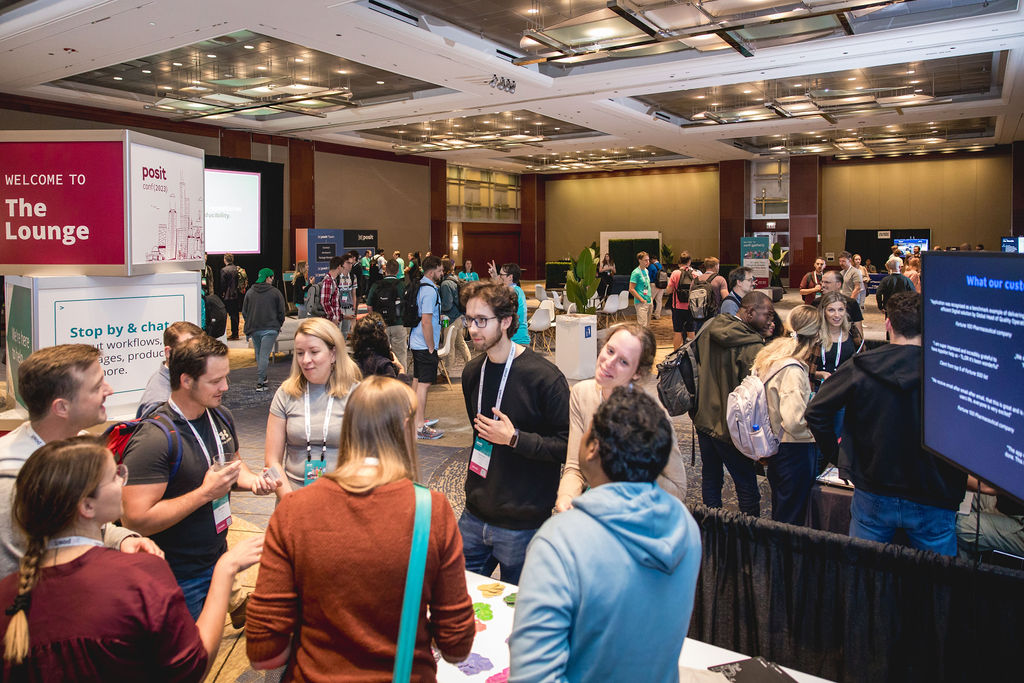 2023 Keynotes
We are thrilled to have you attend our keynotes. These speakers all have deep expertise in data science and we're excited to learn from their diverse perspectives.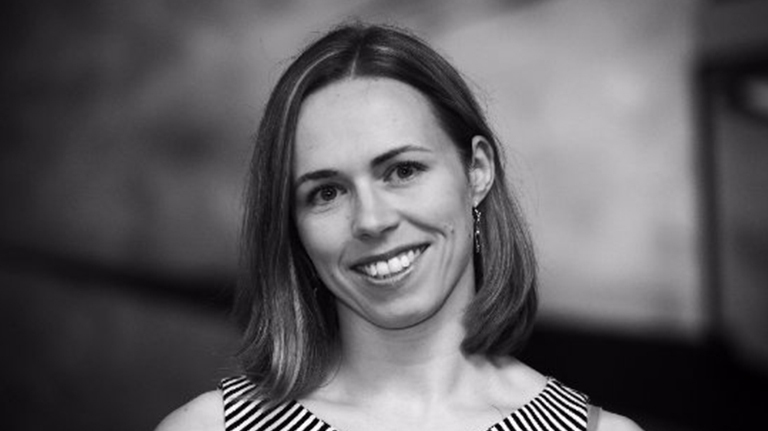 Elaine McVey
Senior Director of Analytics at Chief
Elaine McVey is the Senior Director of Analytics at Chief, a private network for female executives. She has spent the last decade establishing data teams at a series of startups in wildly different industries at TransLoc (transit software), The Looma Project (retail media), and Chief (social network). Prior to that, she spent a decade as a statistician and data scientist in medtech R&D. The constant throughout her career has been the R ecosystem and community. She cares deeply about helping data teams have an outsized impact while powering through common organizational challenges. While not pursuing data adventures, she enjoys outdoor adventures by mountain bike, snowboard, or running shoes, and parenting adventures with her tween/teen sons.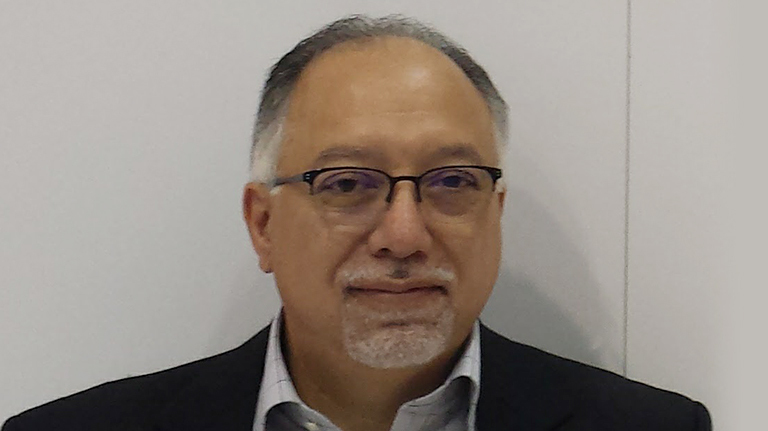 David Meza
Branch Chief, People Analytics and Head of Analytics for the NASA's Office of Human Capital
David Meza previously served as Chief Knowledge Architect at NASA Johnson Space Center (JSC). During his tenure at NASA, he has worked in all aspects of the Information Technology field developing and deploying several IT systems in use at JSC. His desire to improve IT processes and systems led him to earn a Master's certificate in Project Management and Six Sigma in addition to becoming a NASA certified Lean Six Sigma Master Black Belt. Mr. Meza is conducting research in People Analytics, Automatic Classification algorithms, entity tagging, topic modeling, data driven visualization and text to graph pipelines. He holds a Master's in Engineering Management from the University of Houston Clear Lake where he is currently pursuing a Doctorate in Education.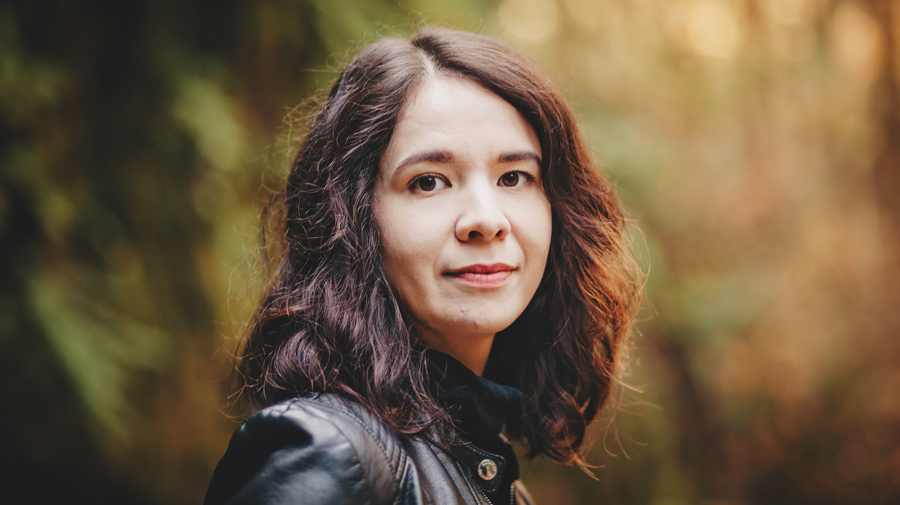 Kara Woo
Senior Data Science Engineer at Insight RX
Kara Woo is a senior data science engineer at InsightRX where she develops software in R for precision medicine. She loves bringing order to messy data, derives twisted enjoyment from debugging CI pipelines, and takes it as a personal affirmation when testthat says "You rock!" Kara is involved in the R-Ladies and rOpenSci communities and shares her love of R through teaching and workshops.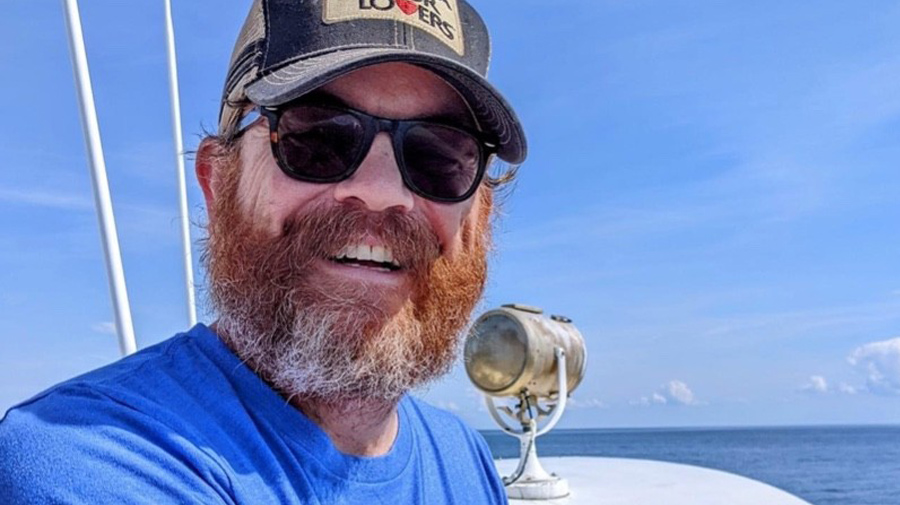 JD Long
VP Risk Management, RenaissanceRe
JD Long has been an active user of open source analytical tools in industry for many years. His advocacy for open source started the first time he asked, in 2002, "surely there's open source software for doing a logistic regression, right?" Twenty years later he's packed a lot of financial services industry experience under his belt, including over 13 years in risk management at a global reinsurance firm. JD uses R, Python, JupyterLab, RStudio, a host of AWS tooling and many colorful metaphors.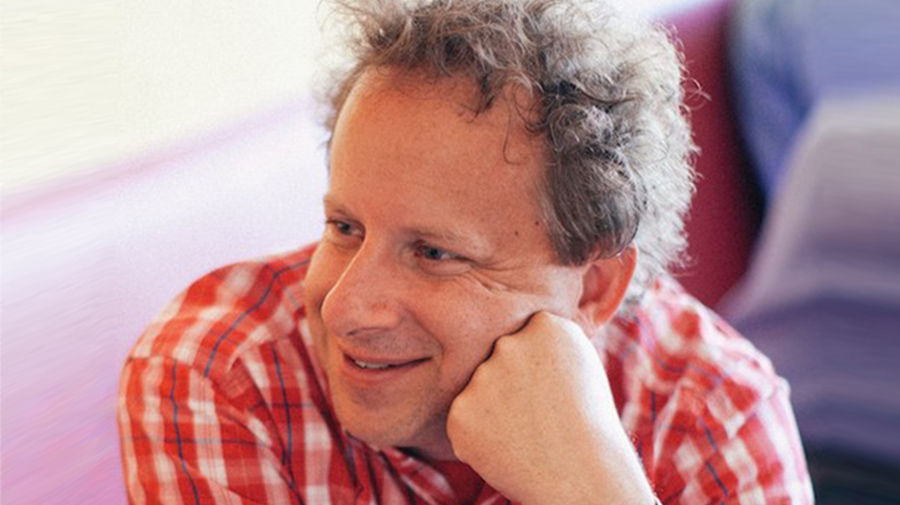 Jeremy Howard
Founding Researcher at fast.ai
Jeremy Howard is a renowned data scientist, entrepreneur, and deep learning researcher who is a founding researcher at fast.ai, the popular R&D and teaching lab, and is Hon Professor in AI at the University of Queensland. Previously he built a number of successful startups, including as the founding CEO of Enlitic and founding President at Kaggle. He is the lead developer of a number of widely used open source libraries, including fastai, fastcore, nbdev, and ghapi.


SUNDAY - MONDAY
Workshops
For posit::conf(2023), we have an array of workshops that will feature hands-on exercises, discussions, and Q&A. You can meet, share and collaborate with other conference attendees with similar interests. This year, for the first time, we're offering a mix of one and two-day workshops so that with your two-day workshop pass, you can choose to go deep into a single topic or spread your time across two topics.
TUESDAY - WEDNESDAY
CONFERENCE
Four conference tracks highlight the exciting work being done across the R, PyData, & Posit landscape in two jam-packed days. Hear from some of the most thoughtful practitioners and effective speakers in science, industry, and technology.

Registered attendees can access live-streams and on-demand recordings of the talks and keynotes, along with all virtual experience features like session Q&A, networking, chat, and more.

Community
One of the best parts of posit::conf is the people you meet

Join us for Birds of a Feather and connect with others working in similar fields and on similar problems. See the groups, times and locations on the event app.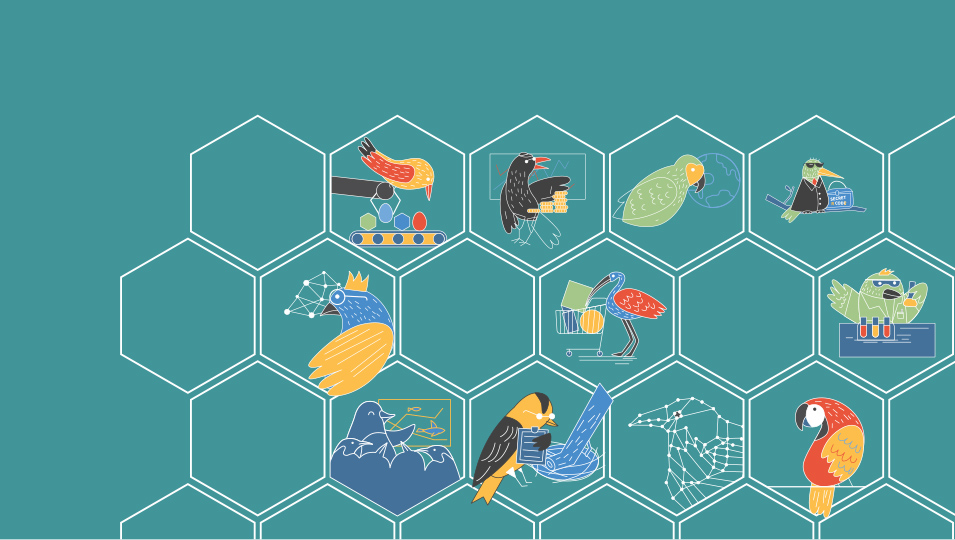 "At our last conference, over 100 educators met up during lunch to connect and exchange ideas on teaching (with) R. One of my best memories of the conference is commiserating and reveling about our shared experiences. I look forward to doing the same next year in Chicago."
Mine Çetinkaya-Rundel
Education Birds of a Feather
Hyatt Regency Chicago
Stay in the heart of downtown, steps from the Chicago Riverwalk.
Offering an energetic urban retreat near Navy Pier, Hyatt Regency Chicago features the most hotel rooms and largest selection of meeting space in downtown Chicago. A gateway to the city's top attractions, you can walk to Millennium Park, or shop on Magnificent Mile.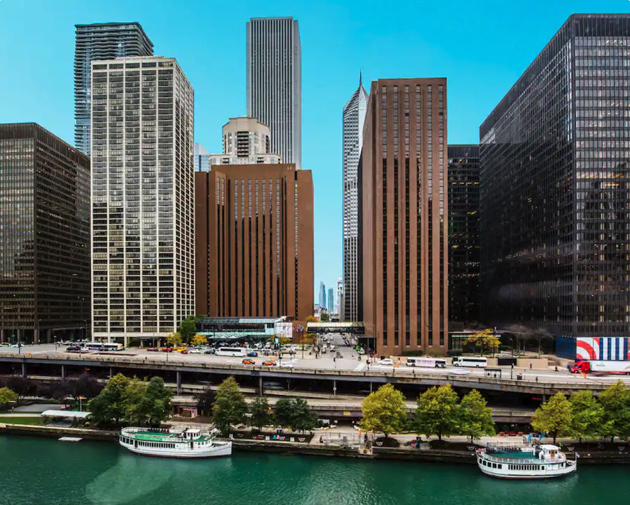 POSIT::CONF(2023)
Virtual Pricing
Join us for the conference portion of posit::conf from wherever you are in the world! Live-stream keynotes and talks, and join in the conversation online.
Conference + Workshops
Virtual
Conference Only - Government or Non-Profit Employees
$49
Conference Only - Students and Academics
Free