WHY POSIT::CONF?
Grow your skills and expand your network
"It's been really cool to see people from other industries and what they're capable of and what they've been doing. Being able to learn that and take it back to where we've come from is very valuable."
Ethan Meldrum
Y2 Analytics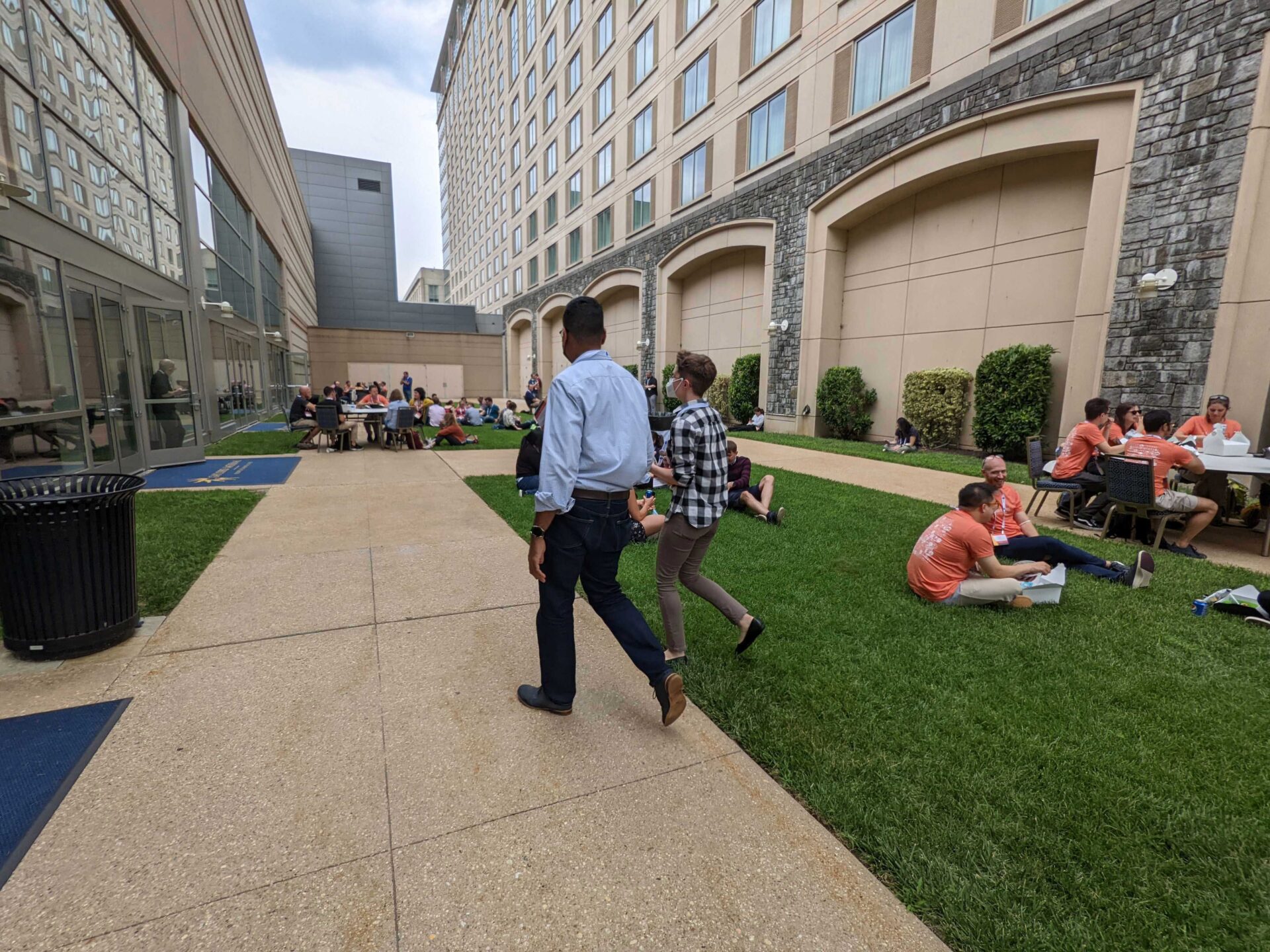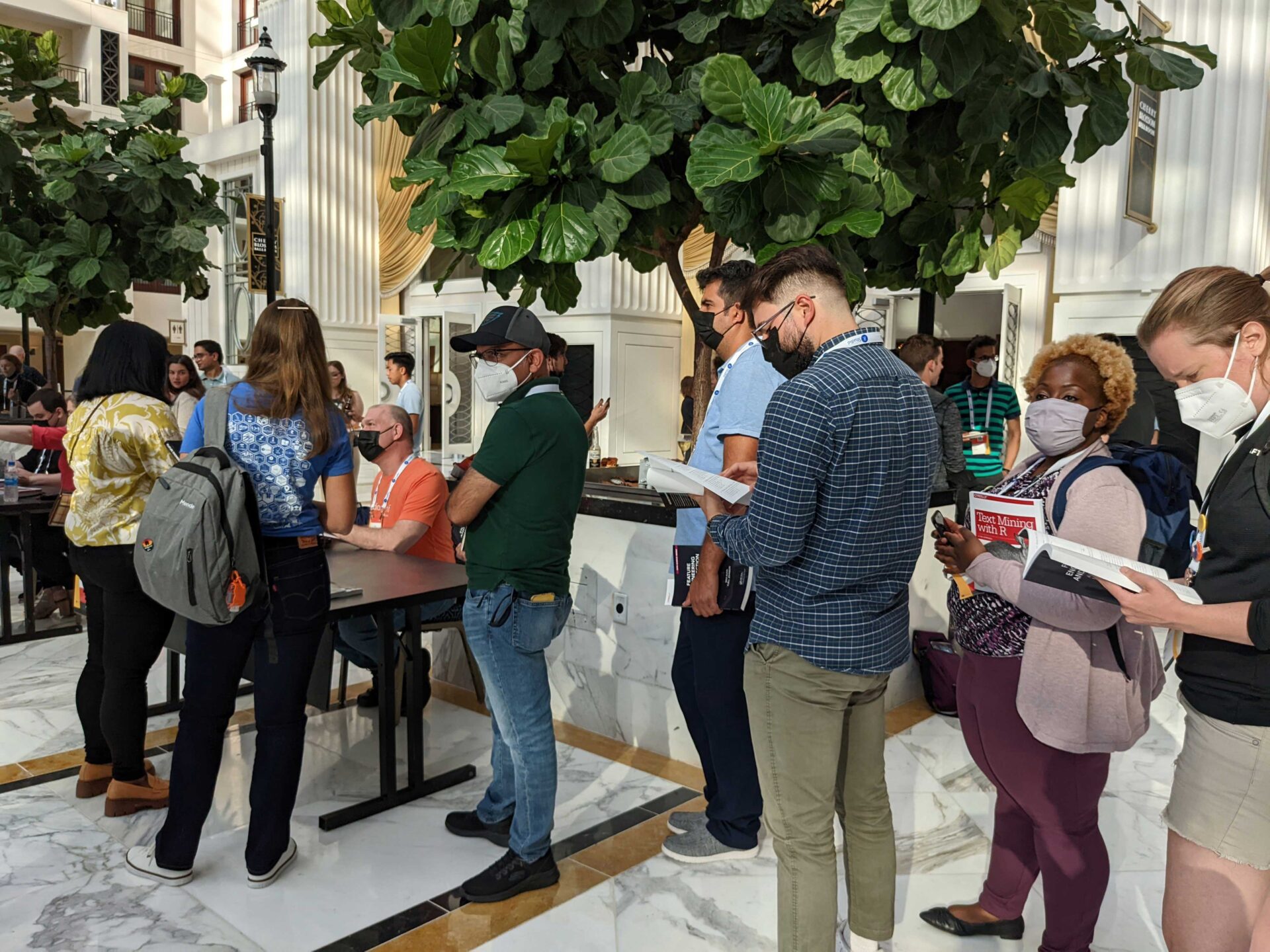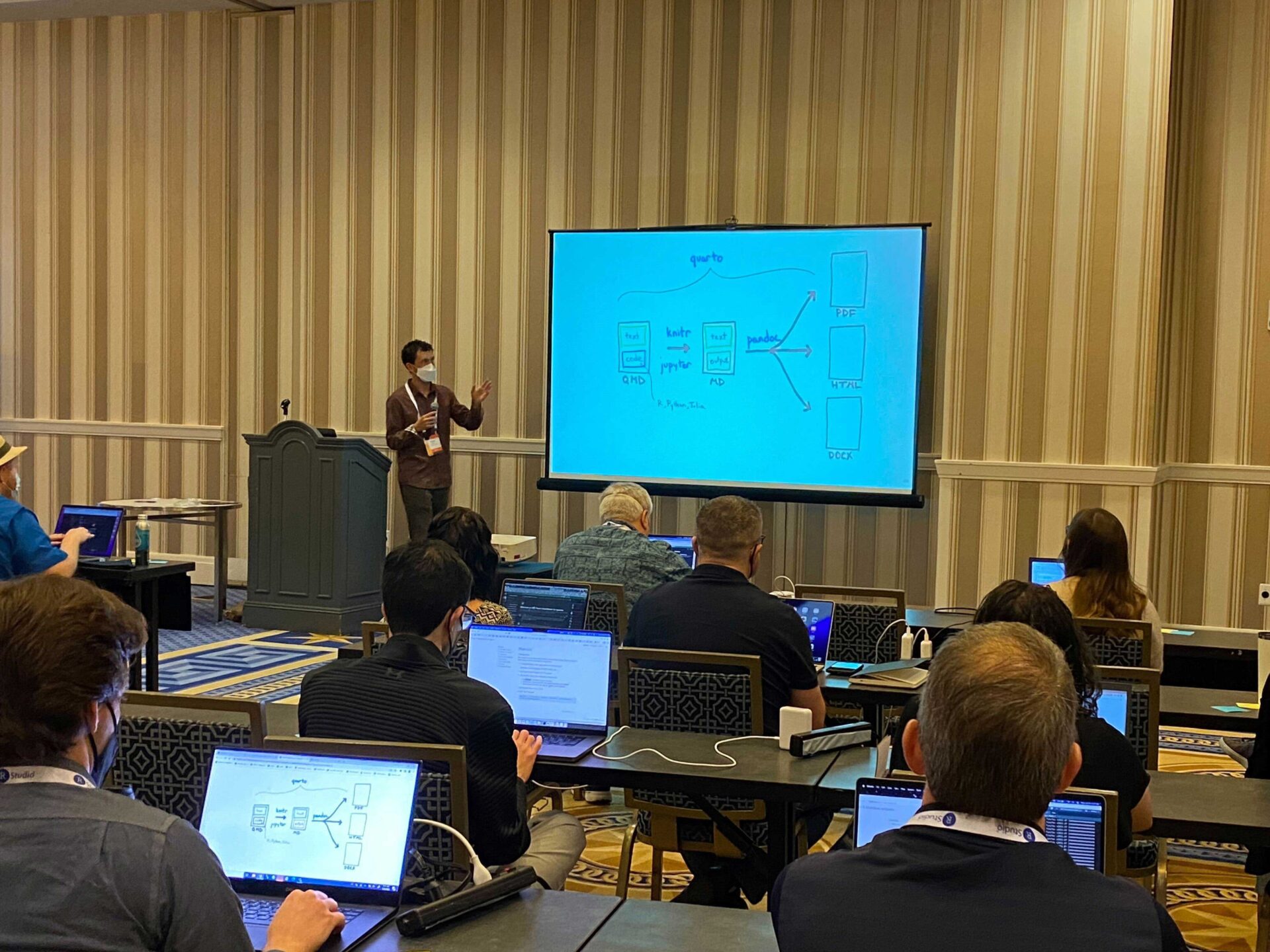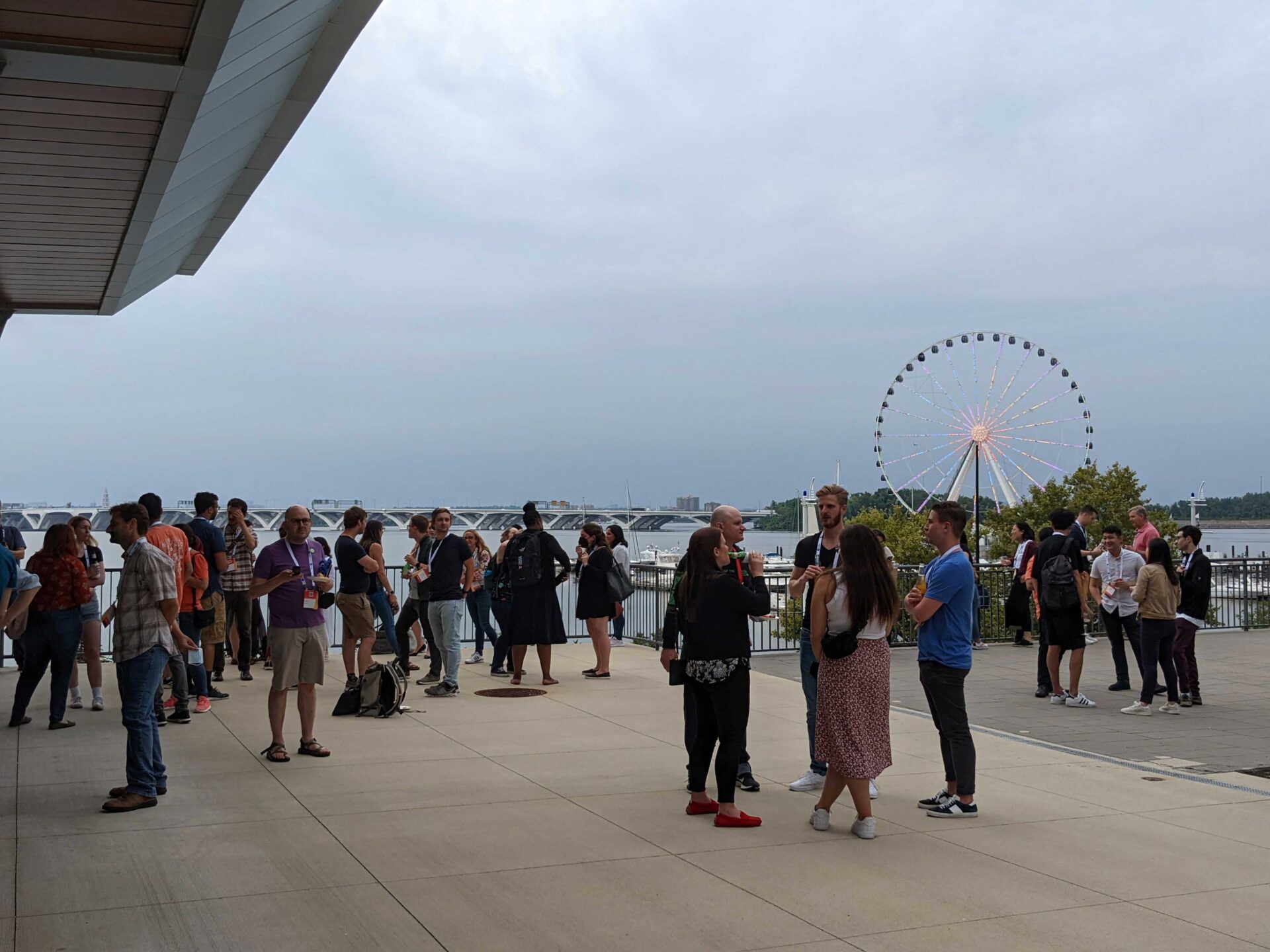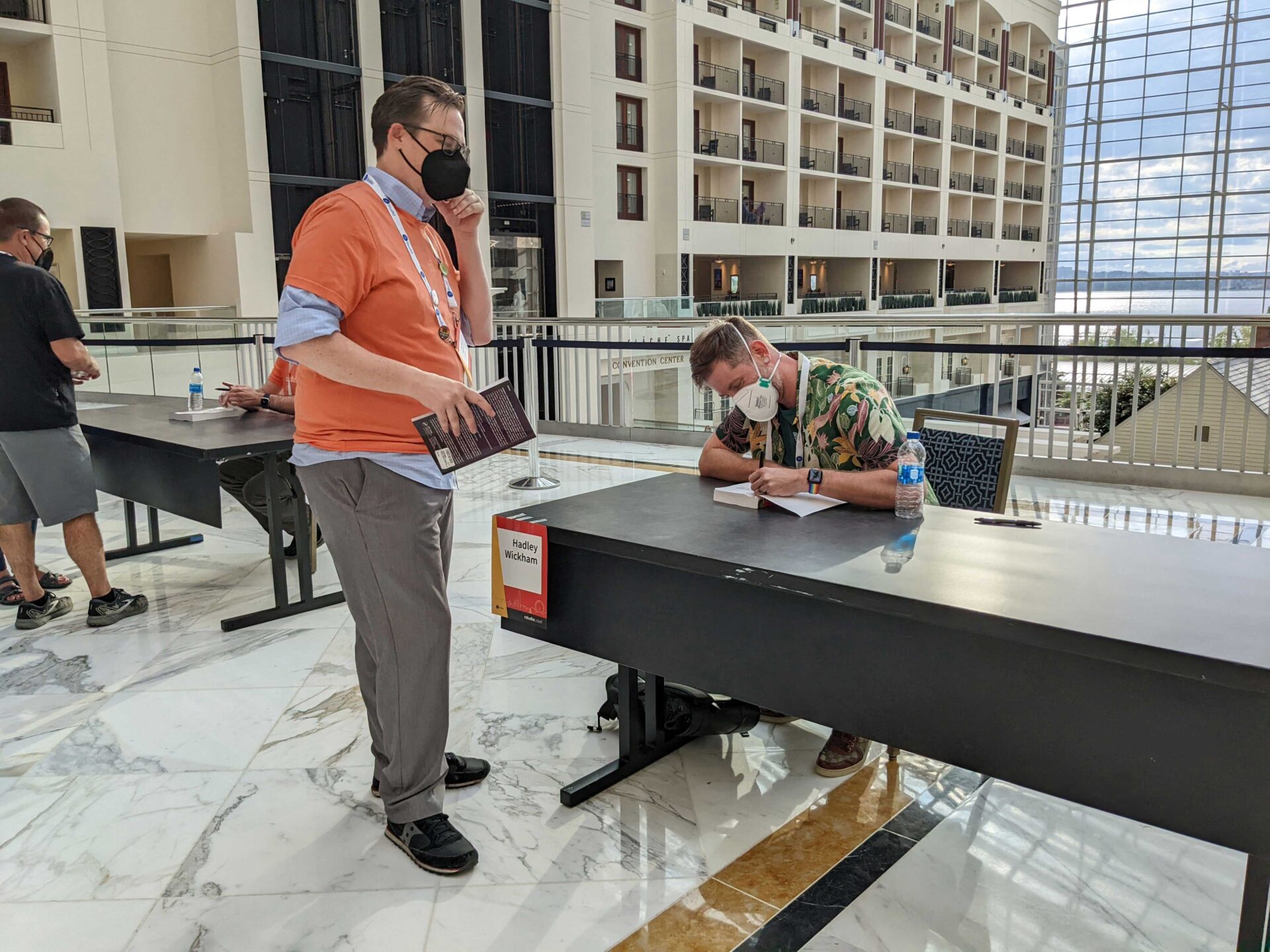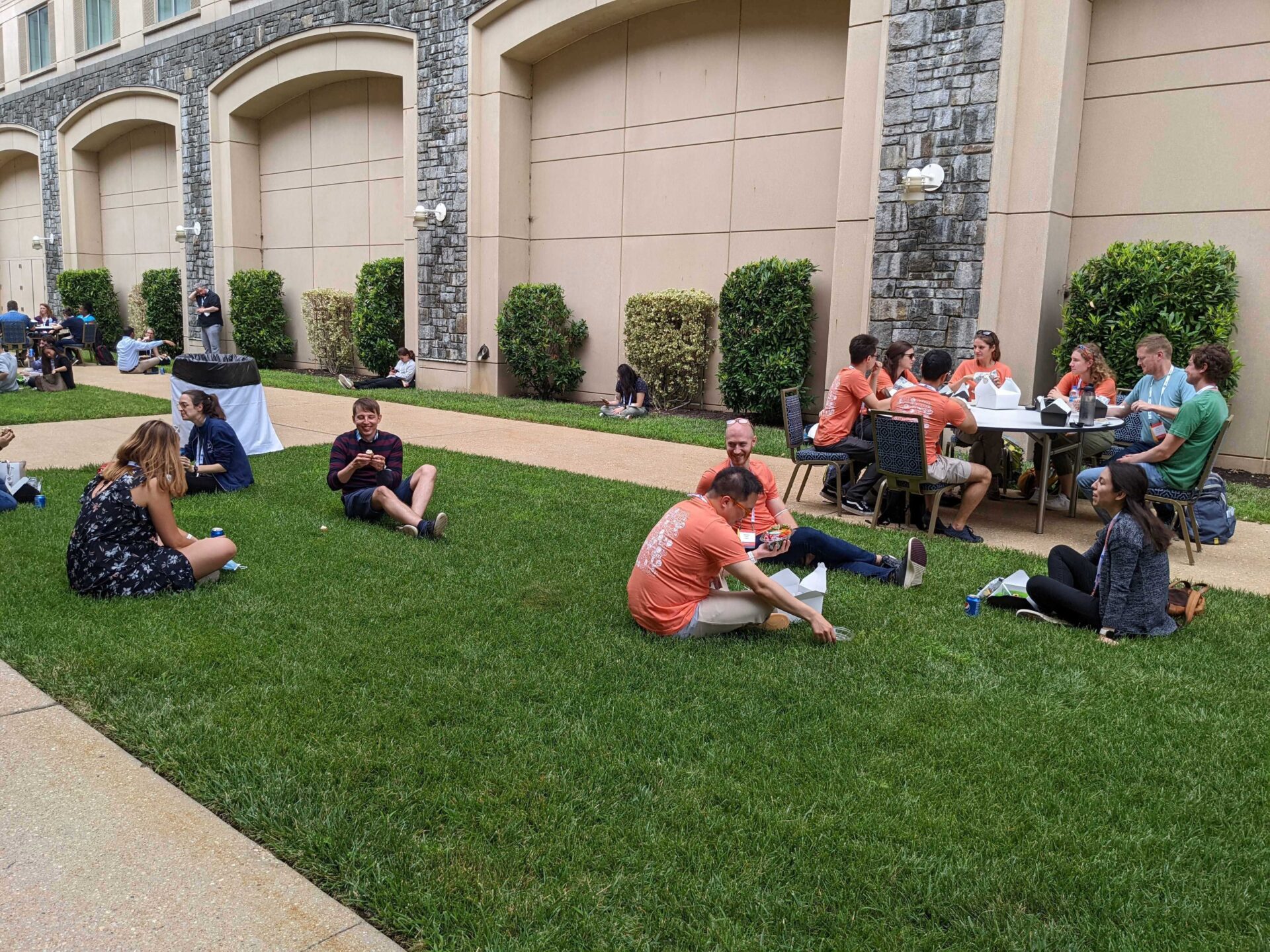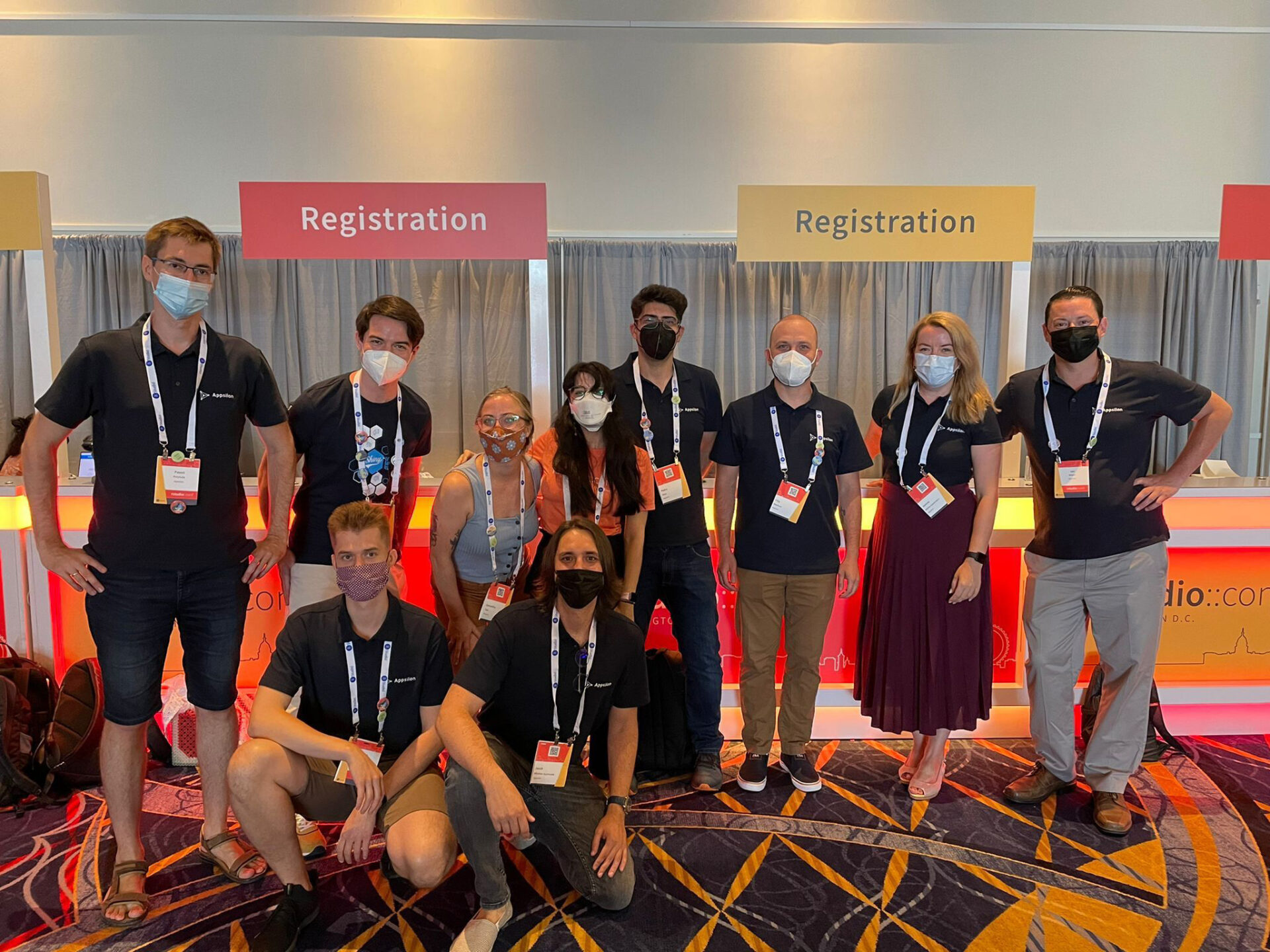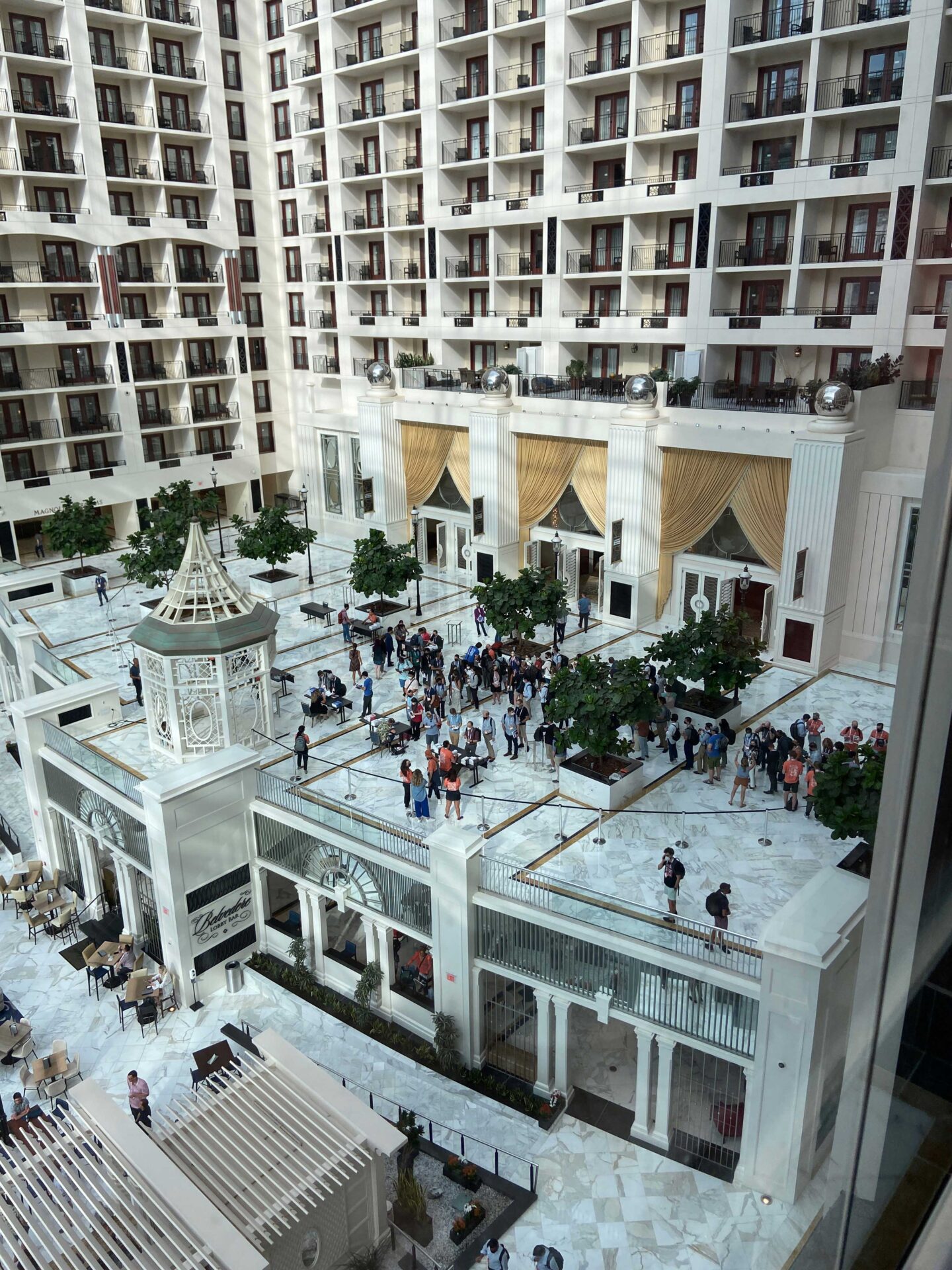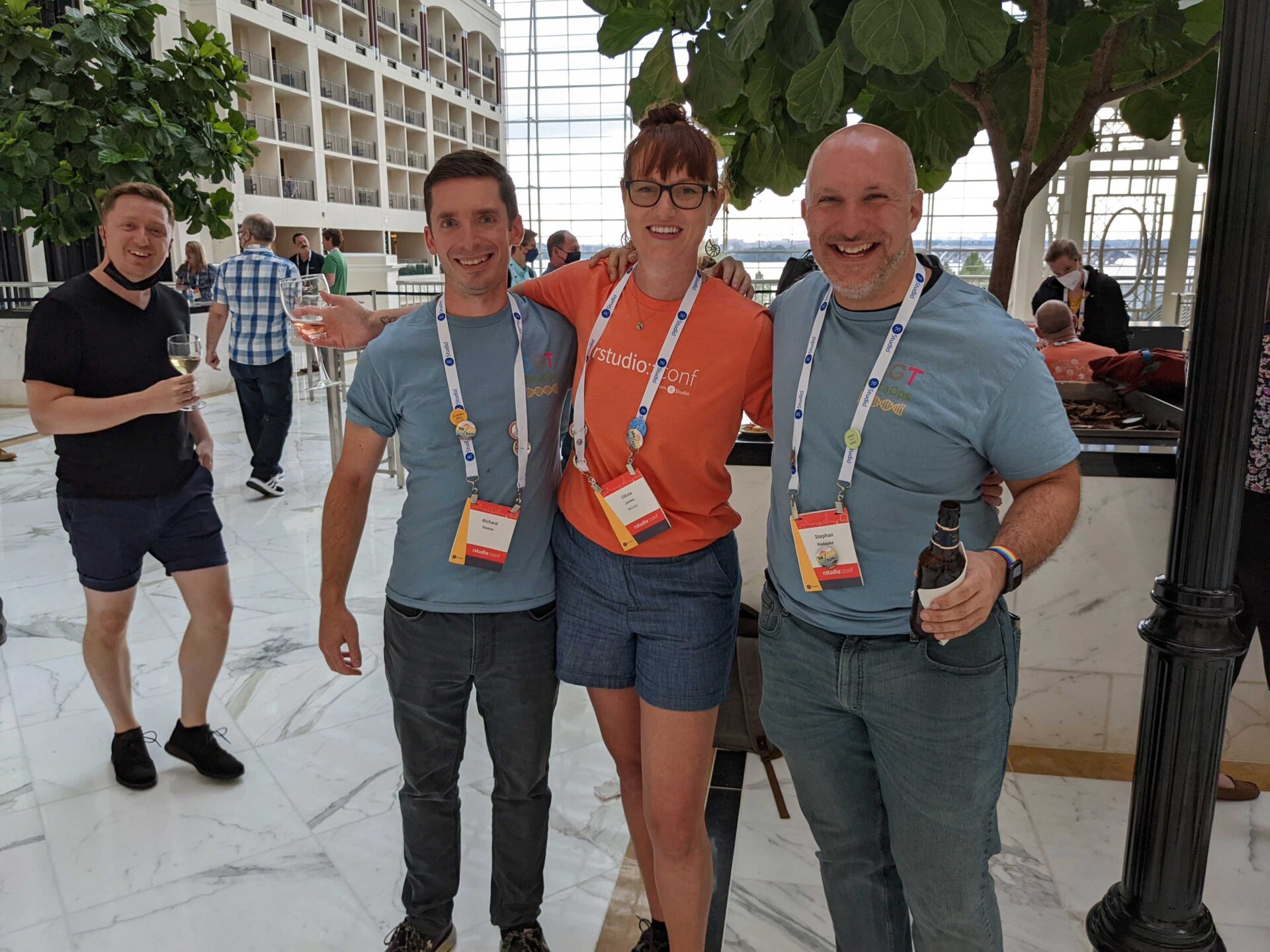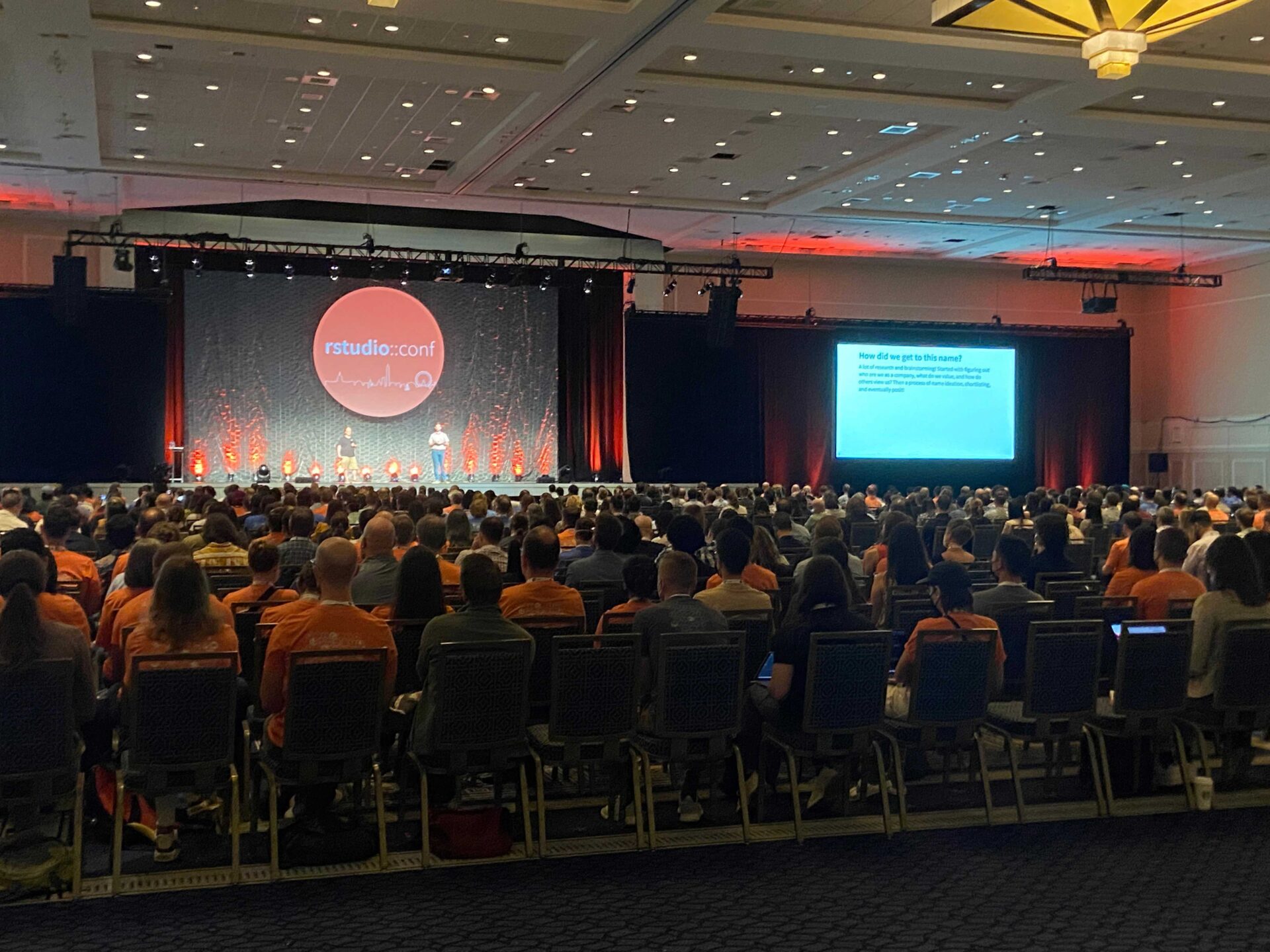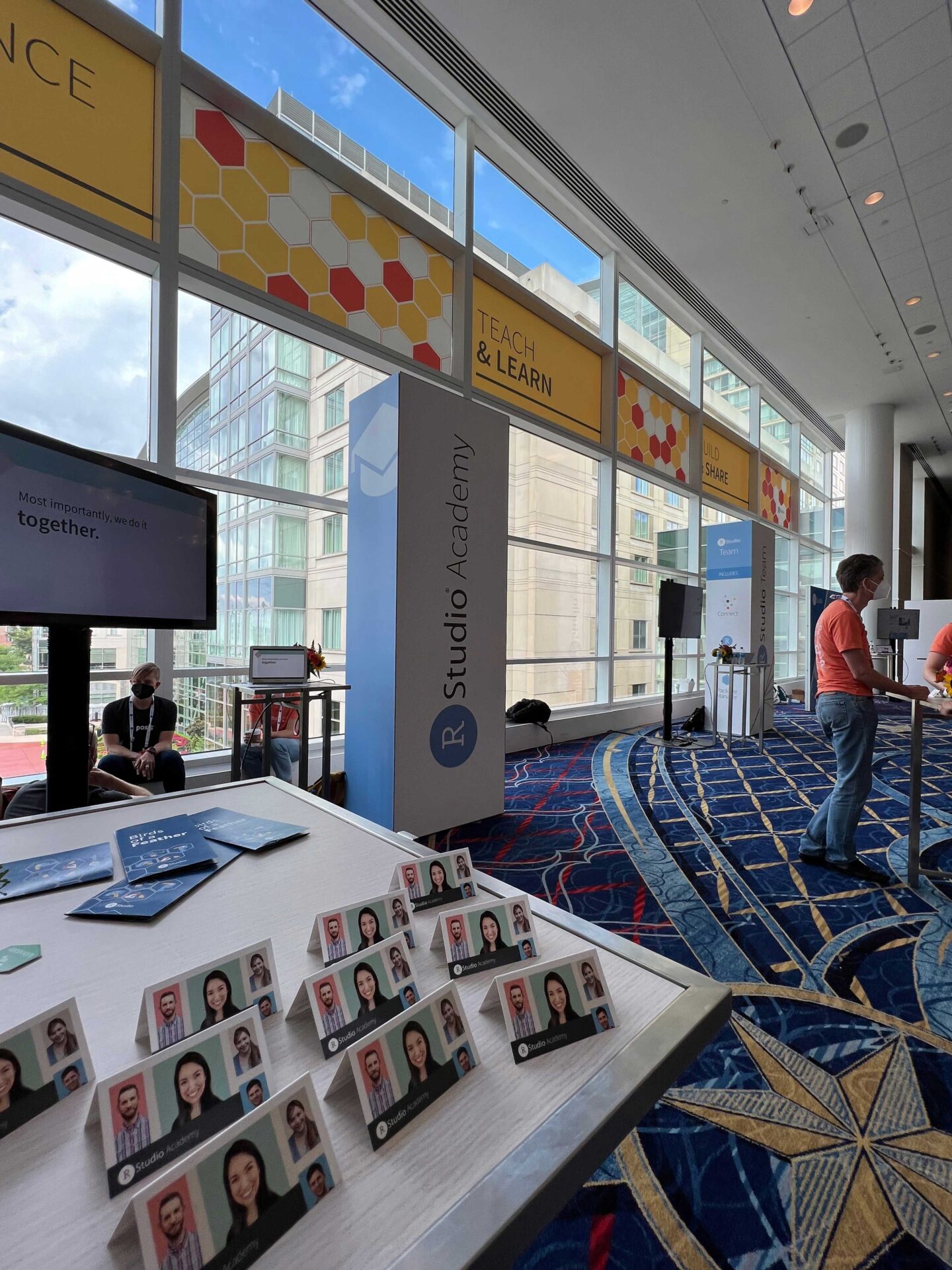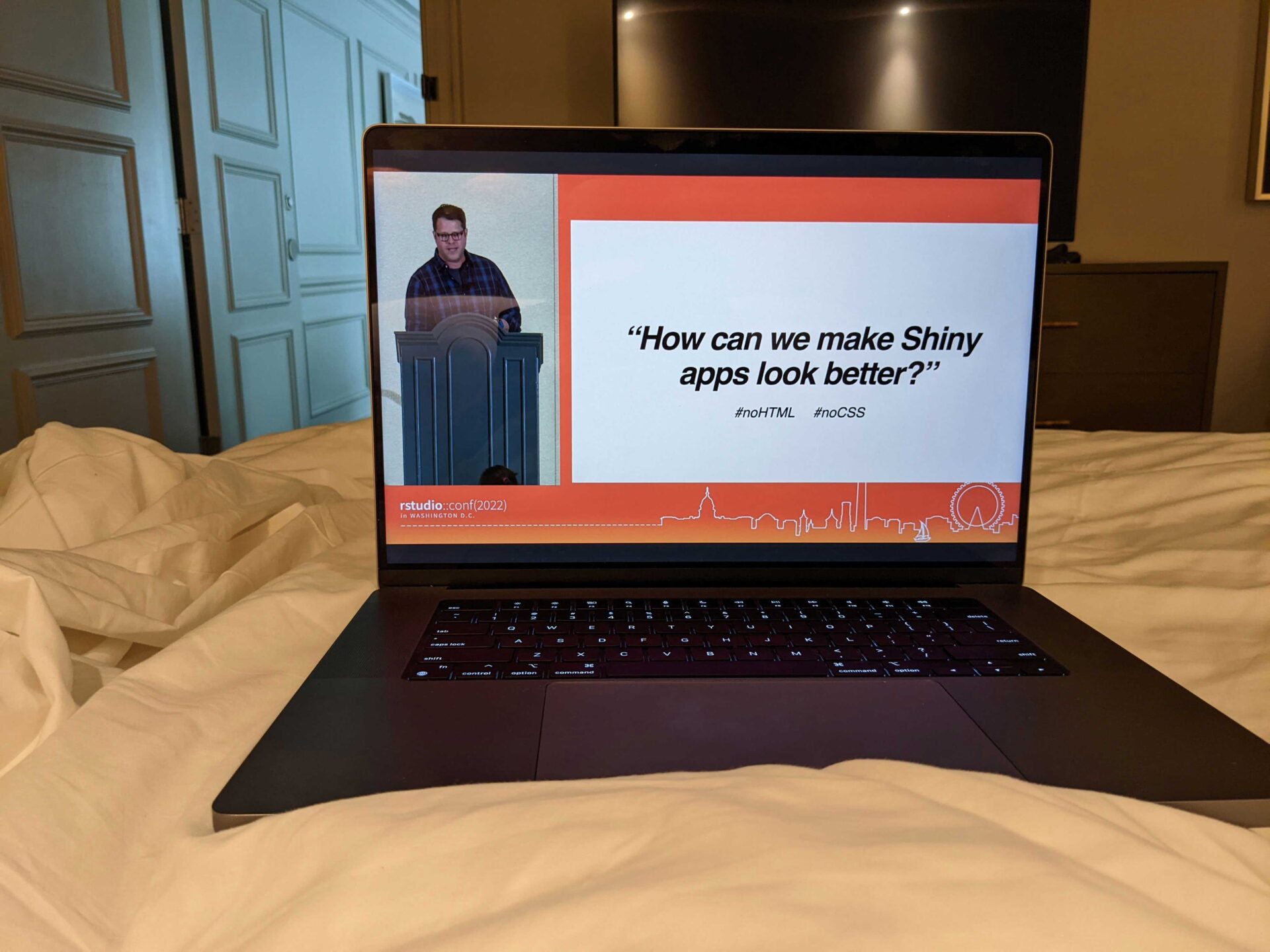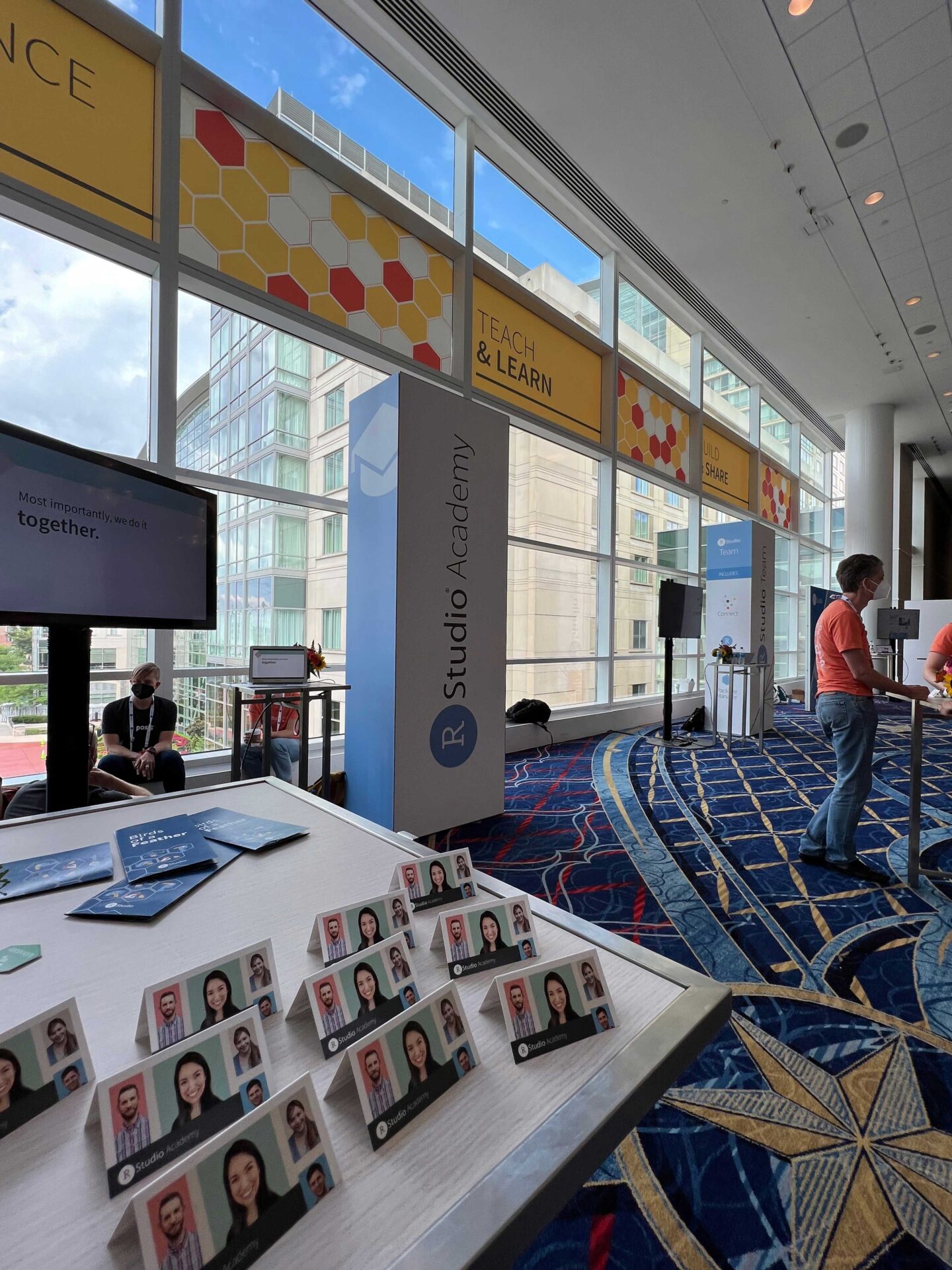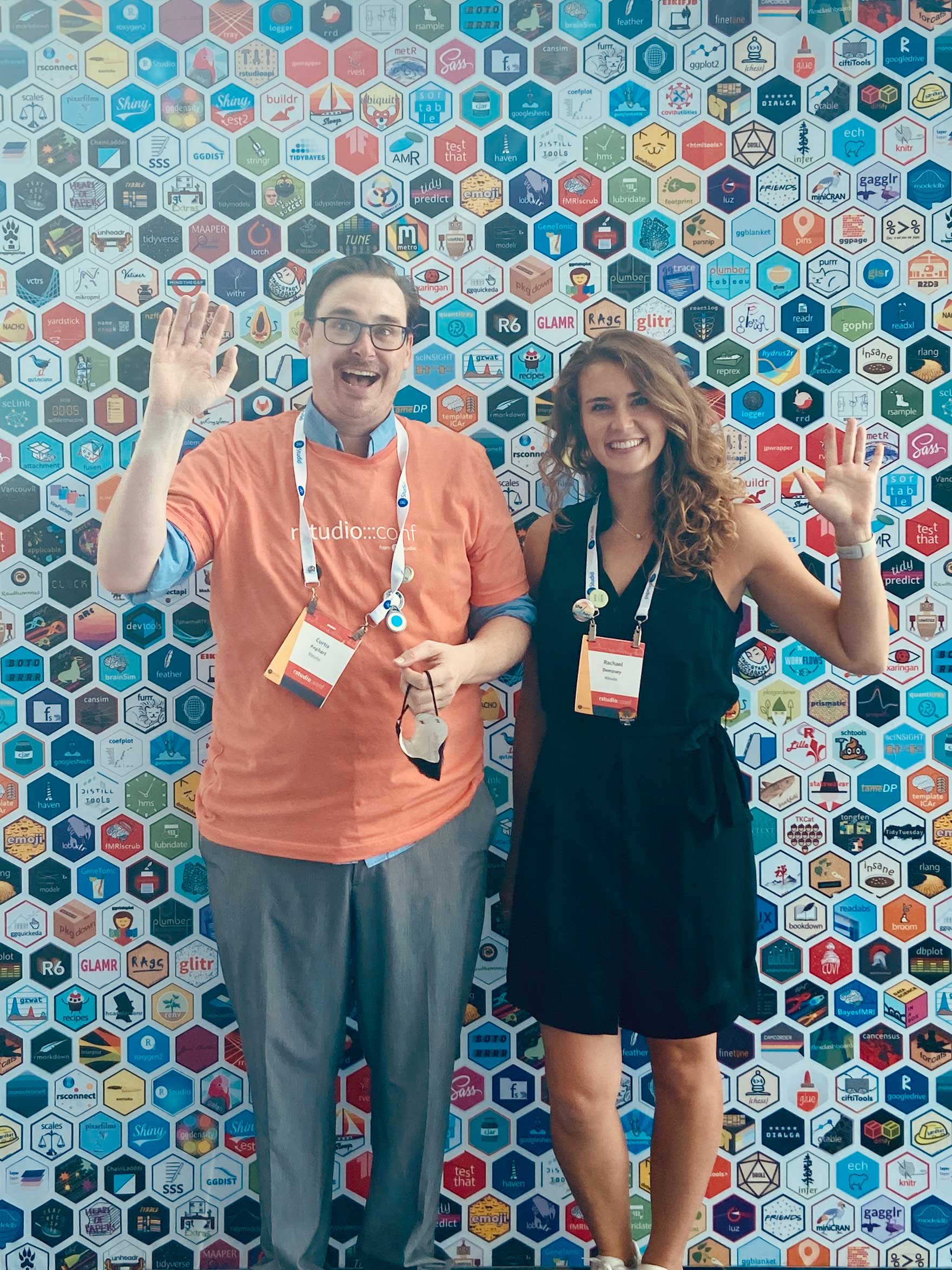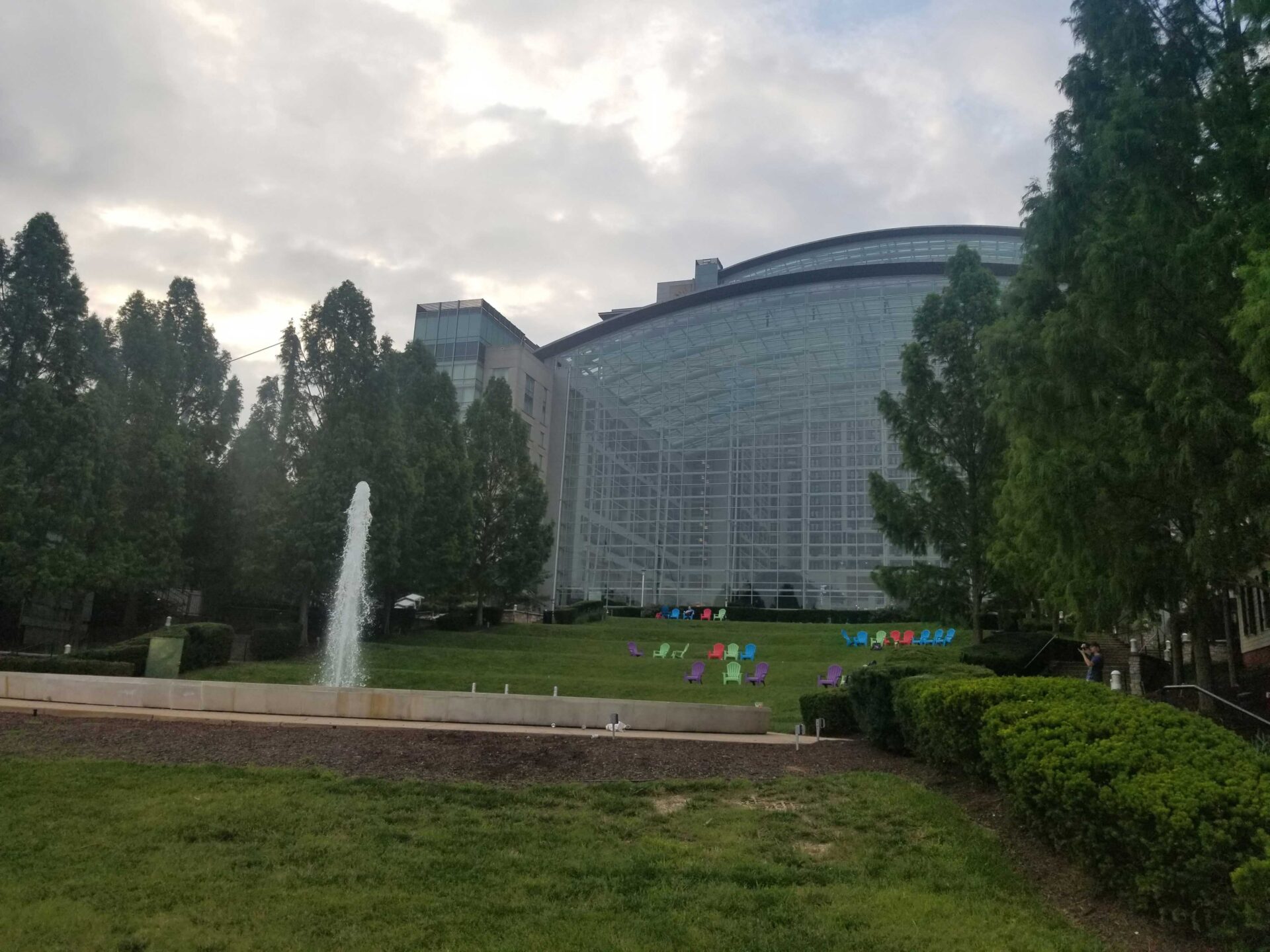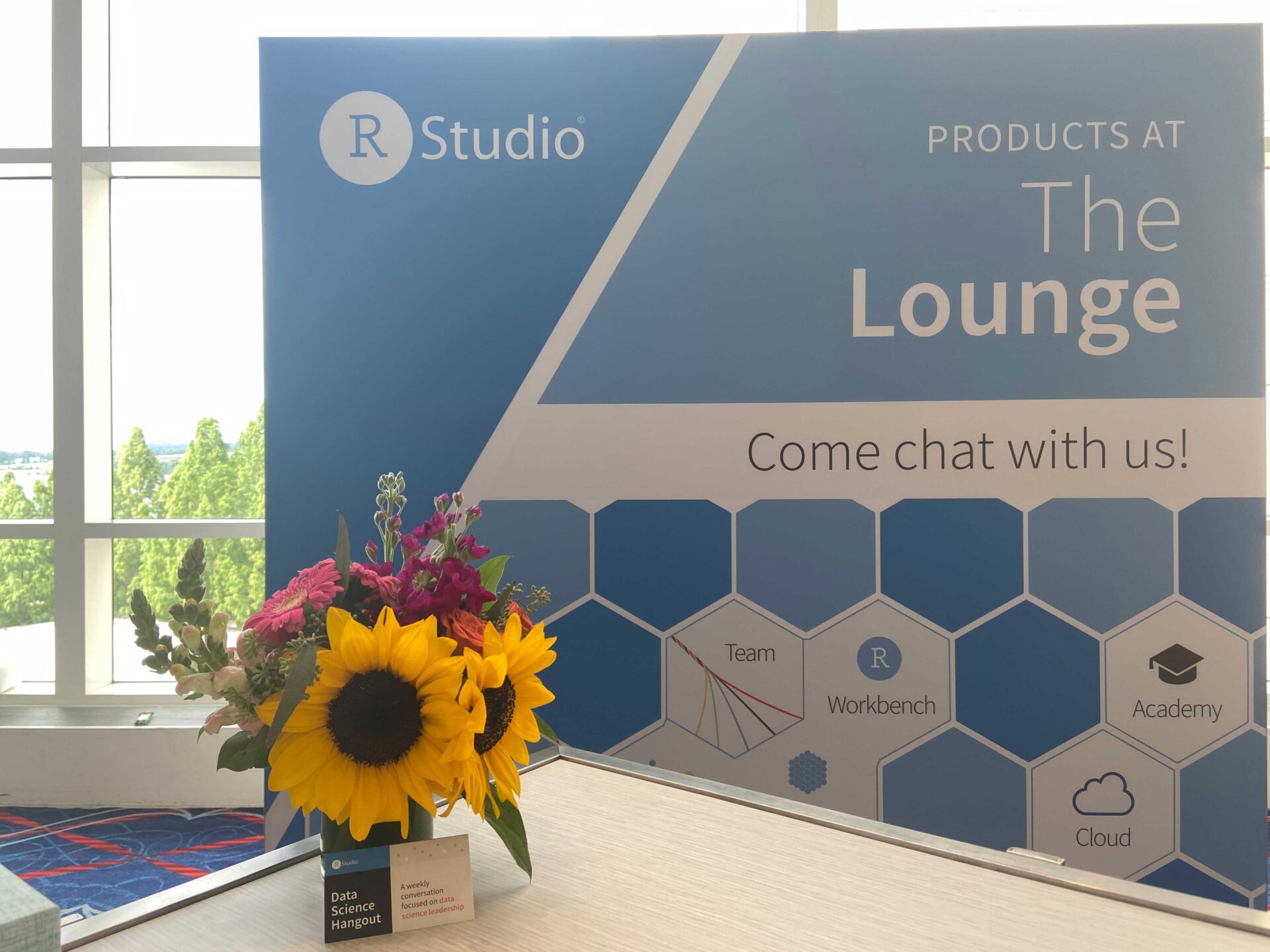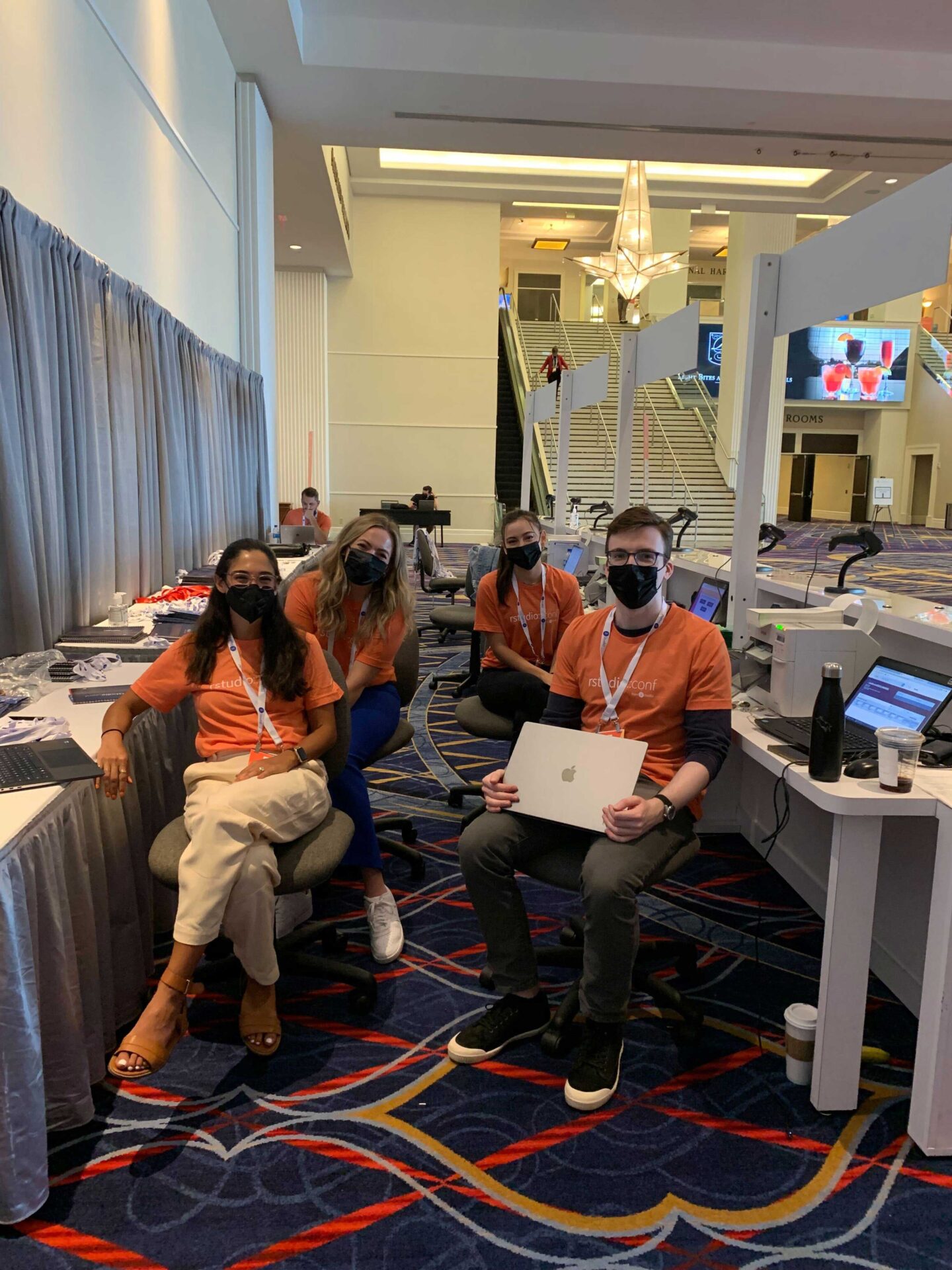 2023 Keynotes
We are thrilled to announce our first three keynotes. These speakers all have deep expertise in data science and we're excited to learn from their diverse perspectives.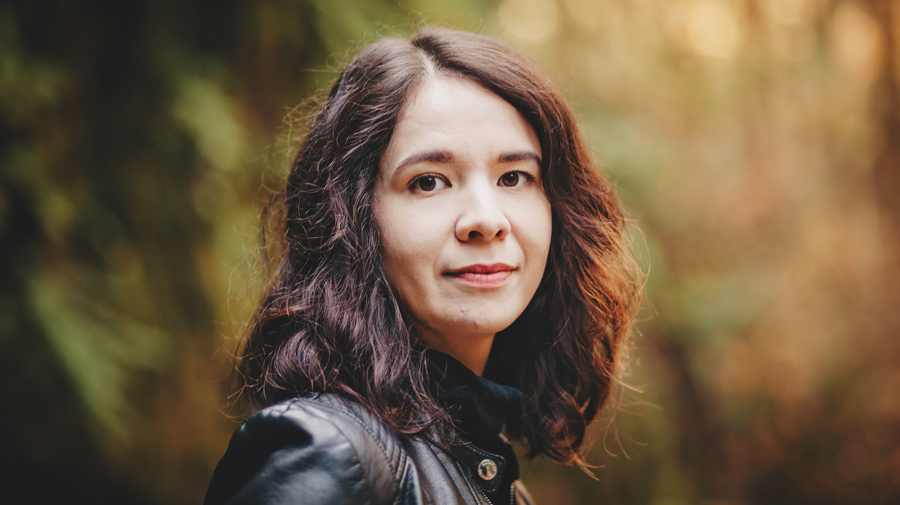 Kara Woo
Senior Data Science Engineer at Insight RX
Kara Woo is a senior data science engineer at InsightRX where she develops software in R for precision medicine. She loves bringing order to messy data, derives twisted enjoyment from debugging CI pipelines, and takes it as a personal affirmation when testthat says "You rock!" Kara is involved in the R-Ladies and rOpenSci communities and shares her love of R through teaching and workshops.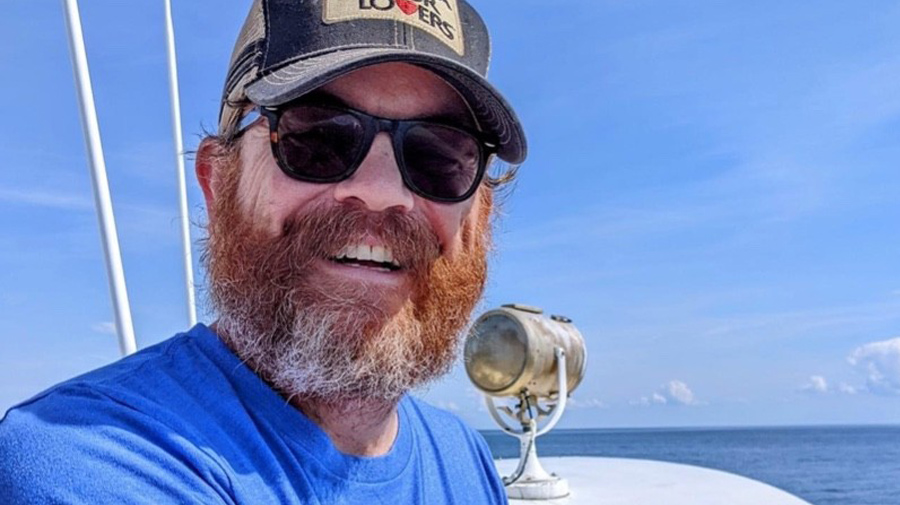 JD Long
VP Risk Management, RenaissanceRe
JD Long has been an active user of open source analytical tools in industry for many years. His advocacy for open source started the first time he asked, in 2002, "surely there's open source software for doing a logistic regression, right?" Twenty years later he's packed a lot of financial services industry experience under his belt, including over 13 years in risk management at a global reinsurance firm. JD uses R, Python, JupyterLab, RStudio, a host of AWS tooling and many colorful metaphors.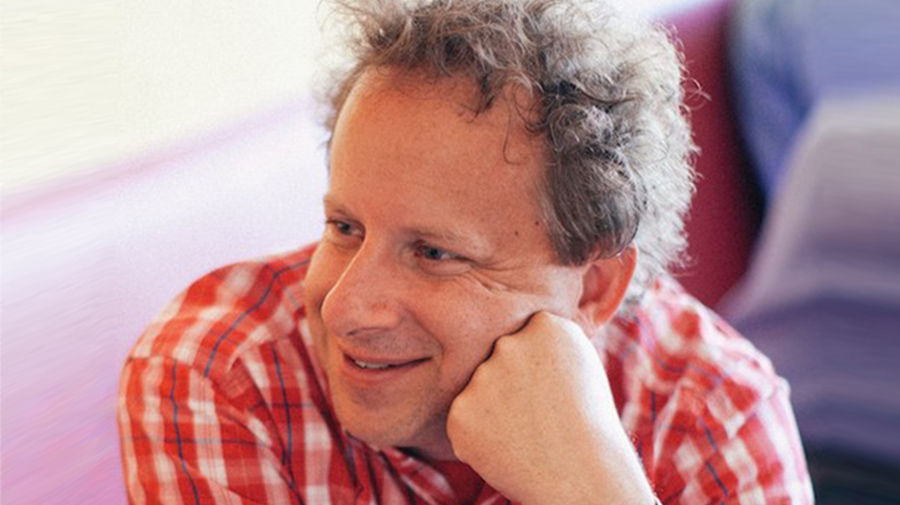 Jeremy Howard
Founding Researcher at fast.ai
Jeremy Howard is a renowned data scientist, entrepreneur, and deep learning researcher who is a founding researcher at fast.ai, the popular R&D and teaching lab, and is Hon Professor in AI at the University of Queensland. Previously he built a number of successful startups, including as the founding CEO of Enlitic and founding President at Kaggle. He is the lead developer of a number of widely used open source libraries, including fastai, fastcore, nbdev, and ghapi.


SUNDAY - MONDAY
Workshops
For posit::conf(2023), we have an array of workshops that will feature hands-on exercises, discussions, and Q&A. You'll also have an opportunity to meet, share and collaborate with other conference attendees with similar interests. This year, for the first time, we're offering a mix of one and two-day workshops so that with your two-day workshop pass, you can choose to go deep into a single topic or spread your time across two topics.
TUESDAY - WEDNESDAY
CONFERENCE
Four conference tracks will highlight exciting work across the R, PyData, & Posit landscape in two exciting days. You'll hear from some of the most thoughtful practitioners and effective speakers in science, industry, and technology.

Talks will be live-streamed for those who can't join in person, and we'll post recordings a few weeks after the conference, so you can review anything you missed. A full list of speakers and a complete agenda will be available in early August.
Workshop Spotlights
From intro to advanced, our workshops have something for everyone.
Data Science Workshops for Beginners
If you're just starting off with R or Python and interested in a new approach to learning, consider the Posit Academy program – a six-week program to level up your data science training. Posit Academy will offer in-person sessions during training days!
All Things Shiny
Whether you're a Shiny expert or just getting started, we have a variety of shiny workshops, from intro to Shiny (in R or Python!) to Shiny in production to advanced user interfaces.
Take your Modeling to the next level
If you want to improve your modeling skills, we have Intro to tidymodels, advanced tidymodels, forecasting, deploying models in production, and machine learning & deep learning with Python.
Featured Workshops
Learn from the industry experts leading innovation in data science
Hear directly from our conf(2023) workshop instructors on why you should attend, what you will learn, and what to expect from these featured workshops.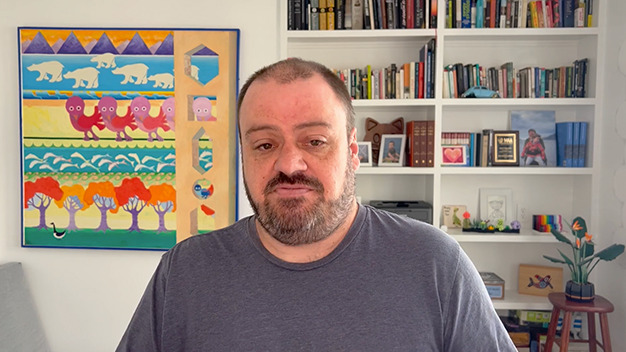 Shiny Dashboards
Colin Rundel
In this workshop, we will explore the interesting variety of ways you can use Shiny.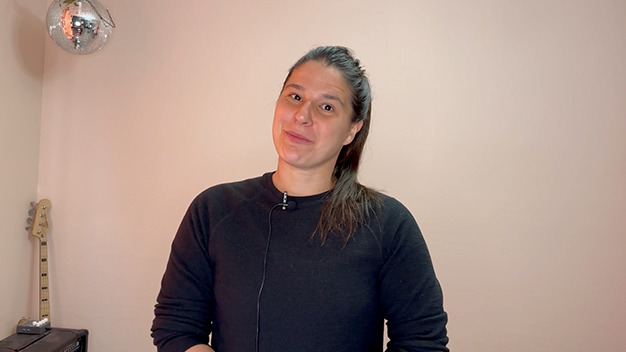 Web Design for Shiny Developers
Maya Gans and David Granjon
This course will walk you through the entire website design process, from ideation to execution.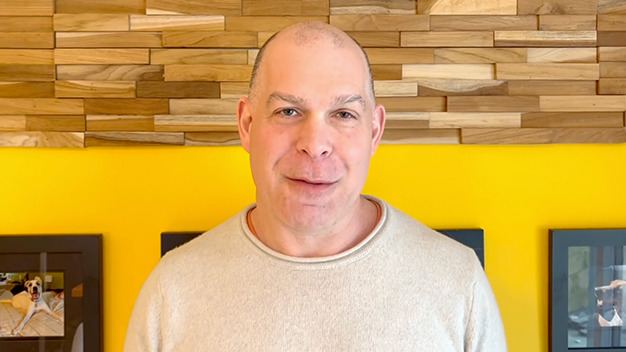 Advanced tidymodels
Max Kuhn
Learn more about model optimization using the tune and finetune packages, including racing and iterative methods.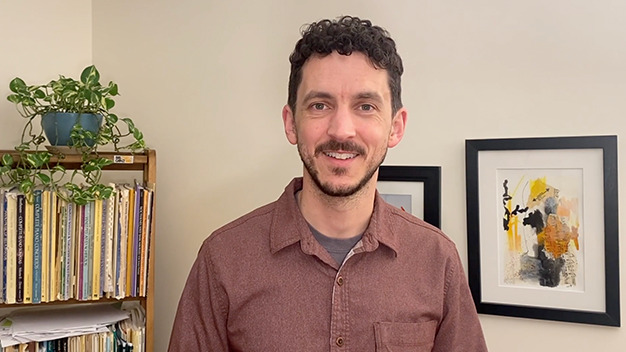 Advanced Quarto with R and RStudio
Andrew Bray
The focus for this workshop will be on projects that weave together multiple documents and allow you to write books and build websites.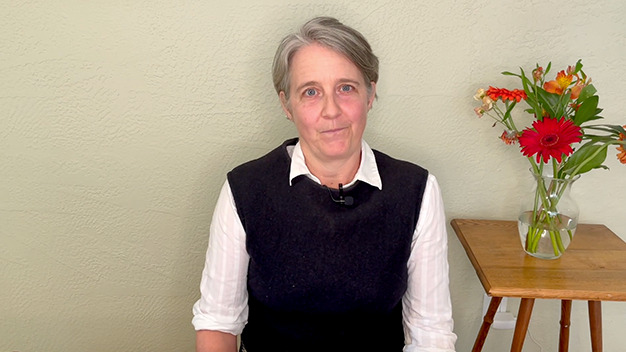 Big Data with Arrow in R
Nic Crane and Stephanie Hazlitt
Learn how to use Apache Arrow, a multi-language toolbox for working with larger-than-memory tabular data, to create seamless "big" data analysis pipelines with R.
Community
Find your Flock
Chat with others at The Lounge and various Birds of a Feather activities throughout the event.
One of the best parts of posit::conf is the people you meet. Birds of a Feather and The Lounge offer you opportunities to connect with others working on similar problems, in the same fields, and with similar tools. And, of course, we'll have all the hexagonally shaped stickers you could ask for!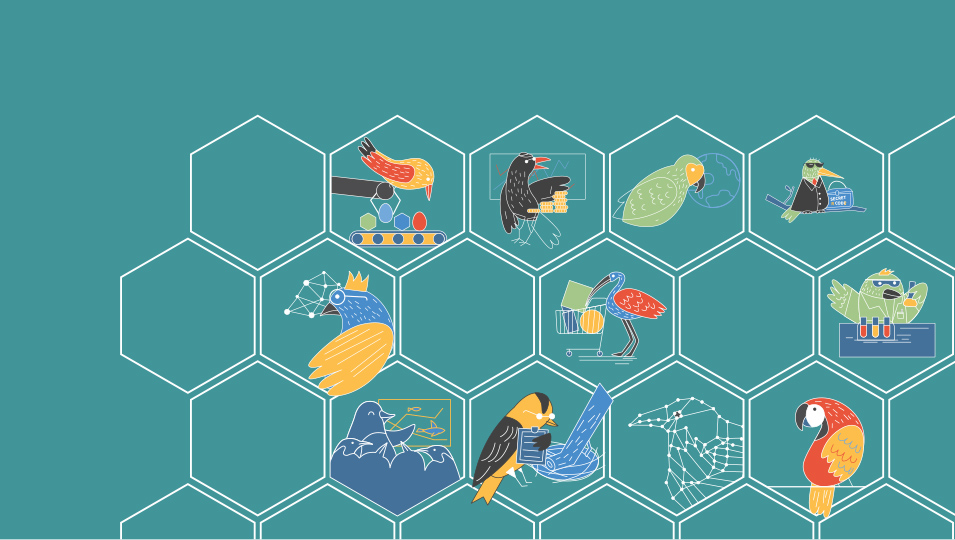 "At our last conference, over 100 educators met up during lunch to connect and exchange ideas on teaching (with) R. One of my best memories of the conference is commiserating and reveling about our shared experiences. I look forward to doing the same next year in Chicago."
Mine Çetinkaya-Rundel
Education Birds of a Feather
Hyatt Regency Chicago
Stay in the heart of downtown, steps from the Chicago Riverwalk.
Offering an energetic urban retreat near Navy Pier, Hyatt Regency Chicago features the most hotel rooms and largest selection of meeting space in downtown Chicago. A gateway to the city's top attractions, you can walk to Millennium Park, or shop on Magnificent Mile.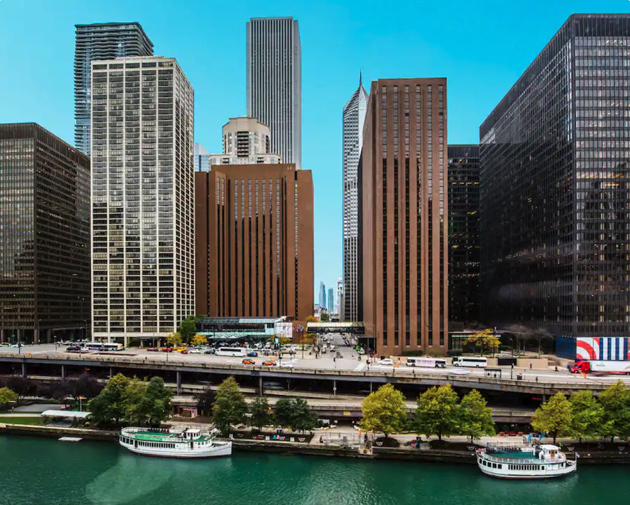 Posit::Conf(2023)
Sessions and Pricing
Groups of 5 or more receive 10% off of full-priced conference registrations. Those from not-for-profit and government organizations qualify for 20% off. Full refund available until June 30th, 2023. Conference and Workshop bundle does not provide a discount.
Conference + Workshops
Academic
Workshop pricing for registered students or educators
Early Bird
Conference + Workshops SOLD OUT
Conference Only
SOLD OUT
$1,199
Workshop and conference pricing for the first 120 seats or until March 31st, 2023
General
Workshop and conference pricing for all registrations after the first 120 or after April 1st, 2023
2023 SPONSORS
Sponsorship Opportunities
Get your brand in front of an inspiring audience of thought leaders and technical experts in data science
Join us for two days of discovery with leaders in data science from around the globe, keynotes, talks, and lots of opportunities to network in between. This event draws a wide range of people who share a passion for data science and who are ready to have meaningful conversations. Bring your brand into the spotlight!