Integrate Posit Workbench with your Altair Grid Engine
Altair has partnered with Posit PBC to integrate Workbench with Altair Grid Engine (AGE), enabling the execution of Workbench sessions on AGE-based HPC clusters.
2023-05-16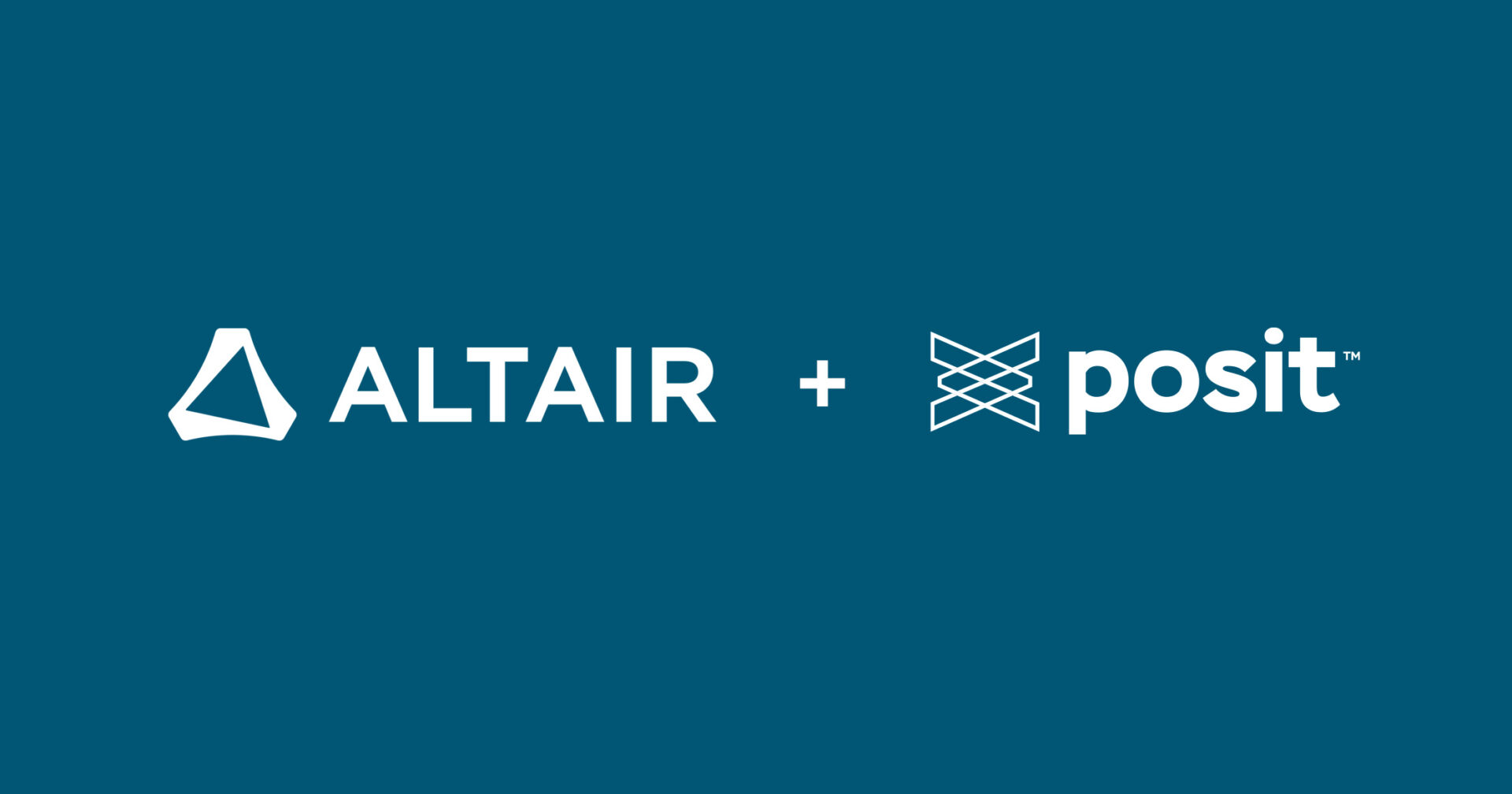 Scalable Data Science Development
Data scientists create value by discovering useful insights in data. For tens of thousands of professional data scientists across the globe, Posit Workbench is the tool of choice for writing code in R and Python using the most popular IDEs like RStudio, JupyterLab, Jupyter Notebooks, and VS Code.
Workbench provides a flexible development environment for data scientists. It also has flexible deployment options for IT professionals managing data science tools and can be configured using different IT architectures based on your organization's requirements. For several years, Workbench has made it possible to execute user sessions within a remote resource management system like Kubernetes or SLURM via a feature called the Job Launcher and plugins developed for Workbench's Job Launcher.
Why yet another Job Launcher Plugin?
While many organizations use Kubernetes or SLURM for their resource management needs, several of our customers have requested support for executing Workbench sessions on Altair Grid Engine, formerly known as Univa Grid Engine (UGE).
Altair and Posit
As a consequence, Altair, a company that offers open-architecture solutions for data analytics & AI, computer-aided engineering, and high-performance computing (HPC), partnered with Posit to develop a new Launcher Plugin for AGE using Posit's Launcher Plugin SDK. The plugin is fully owned and maintained by Altair and can be downloaded for each AGE release. It is compatible with a defined number of AGE and Workbench Releases (at the moment, AGE 2022.1 and Workbench versions 1.4.1717 "Juliet Rose", 2021.09.0+351.pro6 "Ghost Orchid" and 2022.02.2+485.pro2 "Prairie Trillium").
Following the release of the AWS Sagemaker RSW Integration over a year ago, this is the second external development of a Launcher Plugin using Posit's SDK.
Getting Started with Posit Workbench on Altair Grid Engine
New and/or prospective AGE customers can request a trial. Users with an existing AltairOne account can download the Plugin directly together with the new AGE release 2022.1.0.
For quick testing, users can utilize a Docker environment that will spin up a two-node AGE cluster pre-configured with the AGE Launcher plugin and the latest version of Posit Workbench.
The new Launcher Plugin is strictly supported only for use with AGE 2022.1. Users of UGE and SGE are requested to upgrade to AGE.
Getting Support
The new Launcher Plugin is owned and managed by Altair. Users are suggested to raise support tickets with Altair Support for any questions or problems with the new plugin.
Useful Links
Some links may require an account on Altair Connect.