RStudio IDE
The most trusted IDE for open source data science
RStudio is an integrated development environment (IDE) for R and Python. It includes a console, syntax-highlighting editor that supports direct code execution, and tools for plotting, history, debugging, and workspace management. RStudio is available in open source and commercial editions and runs on the desktop (Windows, Mac, and Linux).

Top Features
Go further with RStudio Desktop Pro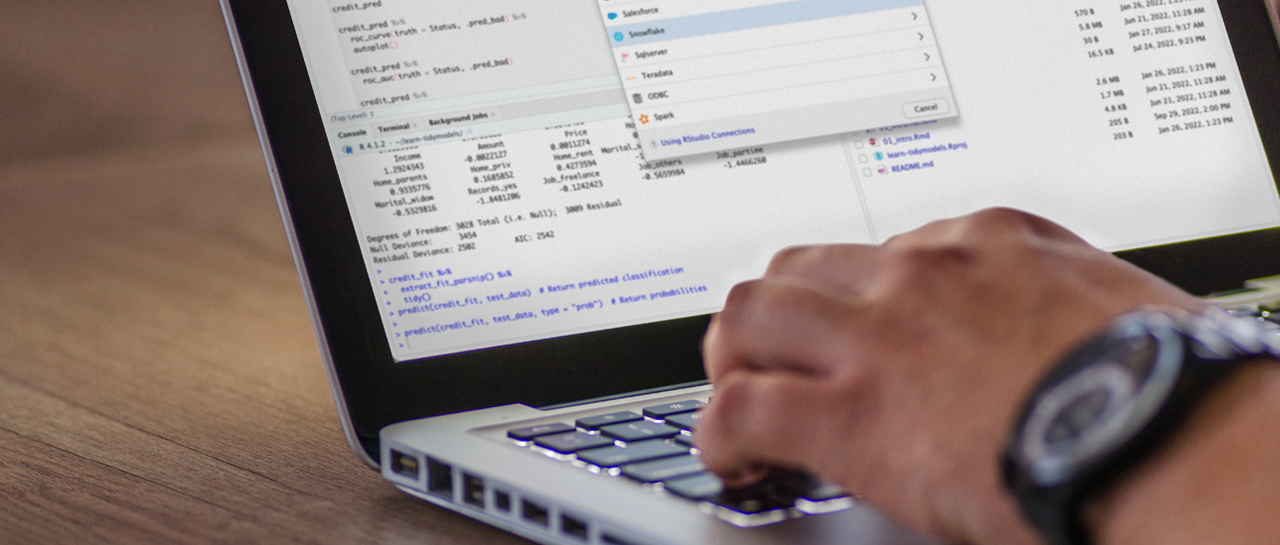 Connect to your company databases
Explore your SQL or NoSQL databases with Posit Professional Drivers - installable directly from your IDE.
Enterprise support
Access to priority support and a commercial license for organizations unable to use AGPL software.
Detailed Product Comparison
Open Source Edition
The Premier IDE for R
Pricing
Access the RStudio IDE locally
Syntax highlighting, code completion, and smart indentation
Execute R and Python code directly from the source editor
Quickly jump to function definitions
View content changes in real-time with the Visual Markdown Editor
Easily manage multiple working directories using projects
Integrated R help and documentation
Interactive debugger to diagnose and fix errors
Extensive package development tools
RStudio Desktop Pro
The RStudio IDE, superpowered for your professional workflow
All of the features of open source; plus:
A commercial license for organizations not able to use AGPL software
Access to priority support
Posit Professional Drivers
8 hour response during business hours (ET)