06 Jan 2022
Moving into leadership & managing a team
Ian Anderson
Director of Hockey Analytics at the Philadelphia Flyers
Are you worried about losing your technical coding skills?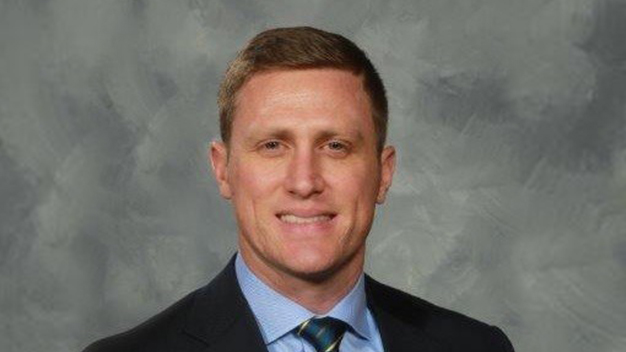 We were recently joined by Ian Anderson, Director of Hockey Analytics at the Philadelphia Flyers, to discuss the most important things going in data science leadership.
One of the topics that there were a lot of thoughts on during this hangout was balancing that shift into leadership and maintaining technical skills.
Question: 𝐀𝐬 𝐲𝐨𝐮 𝐦𝐨𝐯𝐞 𝐮𝐩 𝐭𝐡𝐞 𝐥𝐚𝐝𝐝𝐞𝐫 𝐢𝐧𝐭𝐨 𝐥𝐞𝐚𝐝𝐞𝐫𝐬𝐡𝐢𝐩 𝐚𝐧𝐝 𝐦𝐚𝐧𝐚𝐠𝐢𝐧𝐠 𝐚 𝐭𝐞𝐚𝐦, 𝐚𝐫𝐞 𝐲𝐨𝐮 𝐰𝐨𝐫𝐫𝐢𝐞𝐝 𝐚𝐛𝐨𝐮𝐭 𝐥𝐨𝐬𝐢𝐧𝐠 𝐲𝐨𝐮𝐫 𝐭𝐞𝐜𝐡𝐧𝐢𝐜𝐚𝐥 𝐜𝐨𝐝𝐢𝐧𝐠 𝐬𝐤𝐢𝐥𝐥𝐬?
Ian shared a blog post from Alex Gold that he was reading last night, which includes thoughts on being a new data science manager: https://lnkd.in/g326E7sh
Here are a few of the thoughts shared live from Ian and the community:
* You make time for things that are important to you. If exercise and health is important to you, you make time for it. If coding is something that you want to continue to maintain, you can find the time for that.
* Think about blocking designated focus time to do your individual work
* Be curious. Office hours as a manager to answer questions from your group can also be an opportunity to learn new things/packages/methods together
* Organize opportunities for the team to share any topics that they would like (coding, techniques, etc.) In sharing topics, you can also try limiting the time to ~4min to share. Two benefits of this fast moving, high energy meeting: 1. People will inspire each other with passion and creativity 2. The team gets to practice communicating their ideas with precision.
* Becoming more comfortable with what it means to lead people, it's about enabling them to be really successful. If you measure your success by other people's success, it can also help rationalize that. If you can chop down barriers for them, then they will be more successful so that means the technical time I sacrifice enables them further.
* It's still very relevant to keep your skills at some type of level just for street cred in your team. Bringing in new people, if you can talk that language it just really helps your team and you can have those conversations.