13 Jan 2022
Calculating ROI with the business
Prabha Thanikasalam
Senior Director, Analytics and Supply Chain Solutions at Flex
Think about it as a marathon, not a sprint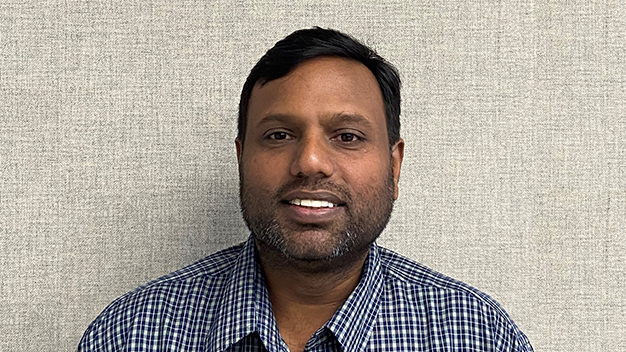 We were recently joined by Prabha Thanikasalam, Senior Director, Analytics and Supply Chain Solutions at Flex.
During the hangout, there was an awesome conversation in the chat and live that followed this question. 
How do you stay focused when working on data projects? (From two sides: when learning data science and also when working on projects for the business)
Think about it as a marathon, not a sprint; you won't be an expert in 6 months or a year. Build a good foundation over time by spending 45 minutes a day learning something.
Don't keep your email inbox open all the time. This won't work all the time, but it helps!
Try to separate the time you devote to learning new skills rather than "learning while doing" all the time. This can allow you to work faster with imperfect solutions and set aside learning a better way of doing it in dedicated time. Although it's important to keep delivering quality analysis and product, it helps me move away from perfectionist tendencies.
Getting "side-tracked" isn't necessarily bad – sometimes we're asked to solve the wrong question and find that out half way through
Give yourself a deadline, or if you're working with the business meet with them to discuss the success criteria and deadlines
Encourage teams to explore rabbit holes and not be mindless "task completers." Some of the best insights come out of curveballs we explore.
Curiosity is also key to being a great data person
Try using a pomodoro timer to keep focused time
Check out Jacqueline Nolis & Emily Robinson's book/companion podcast, "Build a Career in Data Science", which talks about using projects as a motivator for learning new skills. Sometimes, it's better to start with a problem you want to solve rather than start with a skill you want to learn!
When starting, try to use code as frequently as possible, and also find a project you can get really excited about. Passion can help with the late nights and tying in some of the side-track thoughts to one topic or outcome.
It's helpful to realize there are still plenty of skills that require dedicated time to do more focused learning to exclusively understand the math, methodology, and technology. For example, with Natural Language Processing, starting with the technology and then moving onto the documentation can be an order that keeps you motivated.
Resources Shared:
Prediction Machines: https://lnkd.in/gSft3XRK
Measure what Matters: https://lnkd.in/g6xdSNci
Building a Career in Data Science: https://jnolis.com/book/
Lessons learned from the smartest Software Engineer I've met: https://lnkd.in/gDScE7gH
Inside Intel: https://lnkd.in/gKyTWZj4