26 Jan 2023
Networking to impact the business with data science
Yu Cao
VP Data Science at Exeter Finance
We were joined by Yu Cao, VP Data Science at Exeter Finance.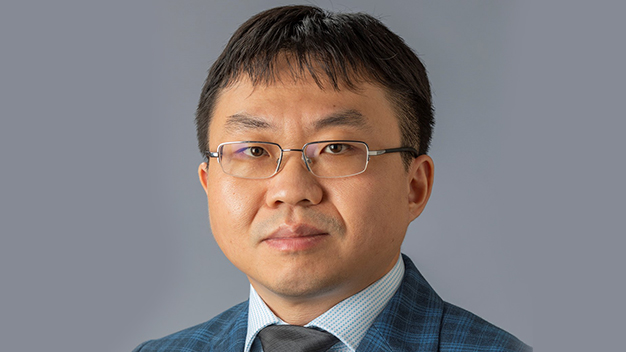 Yu shared his thoughts on creativity as a data scientist, working with the business, growing in your career, and much more.
A few snippets from our conversation on building relationships with the business. (15:32)
It all started with networking. I work with a very analytical team, so a lot of the people there just want to code and build a fantastic model, not spend time networking with people from other business lines.
But actually, this is not the right attitude.
If you want to collaborate with other people, first you need to get to know them. You need to understand their business – and you need to become their friends. 
Usually I reach out to them and do a self-introduction to let them know what I do and what my team can do. Let's go out for lunch, let's grab a cup of coffee and talk for 15 minutes to see what kind of business difficulties you are having now.
If you are a sales team, are you worrying about how to increase the volume of sales? If you are a loan origination team, are you worried about how to increase the capture rate?
Let's talk about that. Then I will see, how can I connect my data set knowledge with the problem you are facing now? I can see whether I can build a model to help you solve that problem you have.
Usually, the collaboration starts with this.
If you want to build a data science team from scratch (25:51) :
Figure out what your team can do for the business. If data science has little to do for the business, it will create very little value there and it doesn't make sense for you to build a team. You probably need to go to a new company.
If you determine that data science can provide value to the business, you need to do some public relations. You need to let everybody, all the leaders in the company, know and understand this. 
Reach out to the leaders in your organization and ask them to provide feedback for your work. Tell them "My goal is to build a data science team and become a data science leader in this company. What do I need to do to make this happen?" Everything starts from the people, the buy-in from other leaders.
If you are a data scientist wanting to move into leadership, you need to show ambition to leadership. The job market for data science is hard. This is the right time for you to show the company that you want to invest in yourself – that you don't want to just code and build models, but also increase your influence, learn more about the whole business, and contribute to the entire organization.