---
Este video fue grabado en español, con subtítulos disponibles en inglés y español. Puede leer la descripción en inglés a continuación.
Extendo, que opera como MiWeb en Norteamérica, es una empresa de marketing que se especializa en estrategias de marketing digital basadas en datos. Dado que las grandes plataformas como Google, Facebook, y Amazon dominan el espacio del marketing digital, el equipo de Extendo quería ofrecer servicios más allá del análisis descriptivo tradicional disponibles en estas plataformas y ofrecer información predictiva basada en una ciencia de datos seria.
Como resultado, se asociaron con RStudio Full Service Partner, ixpantia, para diseñar un entorno con RStudio Connect que utilizaba visualizaciones de aplicaciones Shiny para las necesidades de marketing digital de sus clientes, mejoraba sus habilidades de modelado de datos y creaba flujos de trabajo de DataOps escalables y repetibles entre sus clientes. Equipos de ingeniería de datos y ciencia de datos. Escuche su conversación sobre cómo lo hicieron posible y qué hay en el futuro para el ecosistema digital de Extendo.
This video was recorded in Spanish, with subtitles available in English and Spanish. You can read the English description below.
Extendo, operating as MiWeb in North America, is a marketing company that specializes in data-driven digital marketing strategy. As large platforms such as Google Analytics and Facebook dominate the digital marketing space, the Extendo team wanted to deliver beyond traditional descriptive analysis of platform data, and offer predictive insights that were based on serious data science.
As a result, they teamed up with RStudio Full Service Partner, ixpantia, to architect an environment with RStudio Connect that utilized Shiny app visualizations for their clients' digital marketing needs, improve their data modeling skills, and craft scalable and repeatable DataOps workflows between their data engineering and data science teams. Hear their conversation on how they made it all possible, and what's in the future for Extendo's digital ecosystem.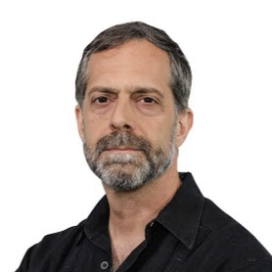 Paul Fervoy
Paul Fervoy tiene 25 años de experiencia profesional en marketing digital. Paul es el presidente de la asociación empresarial de TI de Costa Rica (CAMTIC) que representa a 200 empresas de TI y más de cuarenta mil trabajadores del sector de TI. Es miembro de la facultad de la Universidad ULEAD y cofundador de Extendo, donde se enfoca en la estrategia y gestión de datos de marketing digital para clientes.

Paul Fervoy has 25 years professional experience in digital marketing. Paul is the President of the IT business association of Costa Rica (CAMTIC) which represents 200 IT companies and more that forty thousand IT sector workers. He is a faculty member of the ULEAD University and a co-founder of Extendo where he focuses on digital marketing data strategy and management for clients.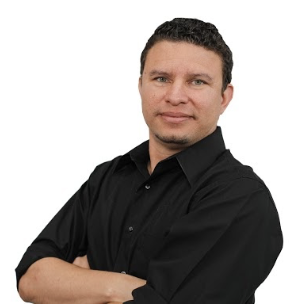 Carlos Pravia Jácamo
Carlos Pravia tiene 19 años de experiencia profesional en marketing digital y desarrollo web con participación en cientos de proyectos de TI durante este tiempo. Carlos es cofundador de Extendo, donde se centra en la arquitectura de soluciones de TI de marketing digital y el diseño de procesos de servicio, la estrategia de datos y la gestión para los clientes.

Carlos Pravia has 19 years of professional experience in digital marketing and web development with participation in hundreds of IT projects during this time. Carlos is a co-founder of Extendo where he focuses on digital marketing IT solutions architecture and service process design, data strategy, and management for clients.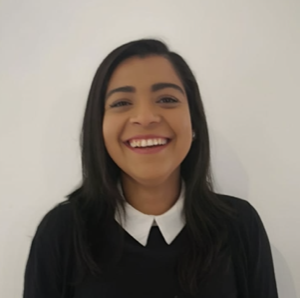 Gloria Edith Rodríguez Ramírez
Gloria es jefa del equipo de ciencia de datos de Extendo. Tiene 6 años de experiencia en análisis y consultoría con explotación de datos en diferentes industrias, mediante el uso de estadística aplicada, programación estadística y aprendizaje automatizado. Ha desarrollado proyectos de ciencia de datos sobre diversos temas, desde la optimización de procesos en cadenas de valor de fabricación de alimentos, hasta herramientas automáticas para el desarrollo de estrategias de marketing.

Gloria is head of the Extendo data science team. She has 6 years of experience in analysis and consulting with data exploitation in different industries, through the use of applied statistics, statistical programming, and automated learning. She has developed data science projects on various topics, from process optimization in food manufacturing value chains, to automatic tools for the development of marketing strategies.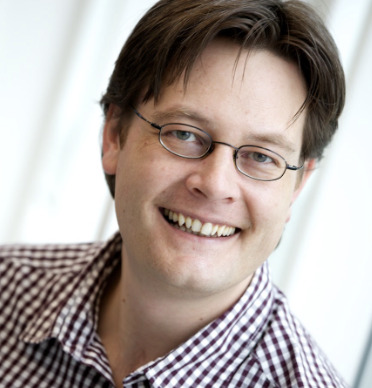 Frans van Dunné
Frans es director de datos de ixpantia. Combina un conjunto diverso de habilidades, que incluye análisis de negocios, análisis de datos y arquitectura empresarial, con más de 15 años de experiencia para ayudar a las organizaciones a responder a sus necesidades de innovación impulsadas por datos de manera rápida y efectiva. Frans tiene un doctorado en biología de la Universidad de Amsterdam y ha enseñado en universidades de Europa y América Latina. Como consultor, ha trabajado con empresas de todo el mundo en diversos temas, que incluyen innovación impulsada por datos, estadísticas aplicadas, programación estadística y aprendizaje automático.

Frans is Chief Data Officer at ixpantia. He combines a diverse skill-set, that includes business analysis, data analysis and enterprise architecture, with more than 15 years of experience to help organizations respond to their data driven innovation needs quickly and effectively. Frans has a PhD in biology from the University of Amsterdam and has taught at universities in Europe and Latin America. As a consultant he has worked with companies around the world on diverse topics, including data driven innovation, applied statistics, statistical programming and machine learning.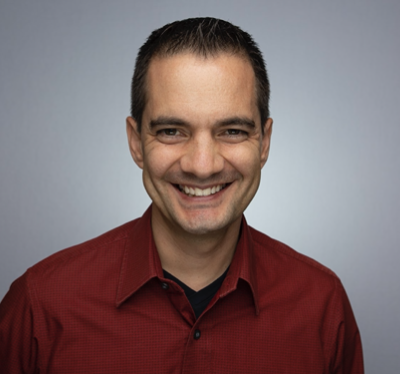 German Retana
Como Director de Innovación en ixpantia, German aporta sus habilidades de pensamiento crítico para desarrollar hojas de ruta que produzcan una innovación basada en datos que esté alineada con los objetivos estratégicos y las necesidades de las organizaciones. Su formación en ingeniería, negocios y estadística aplicada, su experiencia como consultor de TI y su trayectoria en la enseñanza de TI, métodos cuantitativos y gestión de datos a profesionales y ejecutivos, le permiten desempeñarse como un valioso enlace entre el personal técnico y no técnico. Tiene un doctorado. en Gestión de TI de Georgia Tech.

As Chief Innovation Officer at ixpantia, German contributes his critical thinking abilities to develop roadmaps that yield data-driven innovation that is aligned with the strategic goals and needs of organizations. His training in engineering, business and applied statistics, his experiences as an IT consultant, and his track record teaching IT, quant methods and data management to professionals and executives, allow him to perform as a valuable liaison between technical and non-technical staff. He holds a Ph.D. in IT Management from Georgia Tech.