---
To understand just how hard it is to get vaccines to the population, it helps to understand where it can go wrong. This starts with how vaccines are packed into containers.
To fill up a container, Pfizer places 195 vials into a tray, and up to 5 trays into a single container.
Moderna puts 10 vials into a small box, and then combines a minimum of 10 small boxes into a single container.
In most states Pfizer and Moderna ship directly to the organization that will be administering the vaccine to the population. This could be a hospital, a pharmacy, or any place where trained professionals will be putting shots into arms.
But what happens when a pharmacy receives a full container from Pfizer, 975 vials, but only needs 600?
West Virginia has removed this complication by shipping directly to five hubs strategically located throughout the state. Within each of these hubs, containers of vaccine vials are broken down into smaller components and then either picked up or shipped directly to the hospital, pharmacy, or organization that will be administering the vaccine.
These hubs are managed by the Joint Interagency Task Force (JIATF), a team of teams composed of public, private, and governmental organizations as well as the National Guard. The Joint Interagency Task Force is responsible for drawing up a weekly distribution plan for each hub, in alignment with CDC allocations, and matching vaccine supply with demand.
By using a statewide system managed by a central organization, there's a level of agility and fluidity that allows each hub to adjust to a variety of changes in order to maximize the number of vaccines that are being administered to the population each week.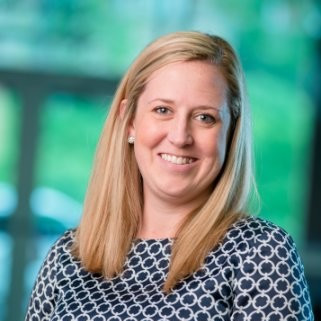 Katherine Kopp
Katherine Kopp is a Director at Data Driven WV, and a Senior Data Scientist with the WV Joint Interagency Task Force.