---
More people are learning data science every day, and there are more ways for them to learn than ever before. To understand where we are and where we might be going, this talk looks at what data science education could look like two years from now: far enough away that we can dream, but close enough that we can only dream a little. We explore the balance between automated and collaborative learning, different ways to deliver different kinds of lessons to different kinds of people, and ways in which our tools and practices could improve.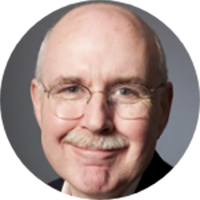 Carl Howe
Director of Education at Posit
Carl Howe is the Director of Education at Posit and has been a dedicated R user since 2002. Carl leads a team of professional educators and data scientists at Posit whose mission is to train the next million R users globally. Carl regularly teaches workshops on topics such as reproducible R Markdown and Posit's Pro Products to help R beginners become productive more quickly. Carl lives with his wife Carolyn in Stow, Massachusetts at the pleasure of his two cats.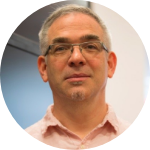 Greg Wilson
Dr. Greg Wilson has worked for 35 years in both industry and academia, and is the author or editor of several books on computing and two for children. He is best known as the co-founder of Software Carpentry, a non-profit organization that teaches basic computing skills to researchers, and is now part of the education team at RStudio.