---
Forming good development habits for R projects is pretty straight-forward if you follow the lessons I've learned from my cat, whose advice includes "be lazy", "keep your claws sharp", and "land on your feet". Attendees of this talk will learn how to make life easier on colleagues and their future selves by using simple software engineering best practices to build their current projects. Each point will come with cat photos and code samples, the two best parts of the Internet!
A 5-minute presentation in our Lightning Talks series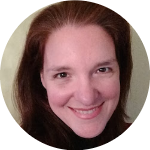 Amanda Gadrow
Amanda has solved problems at small, Boston-based startups for many years. She has experience building high-quality software in various roles, including customer support, test strategy and automation, and product management. Amanda started learning R in 2016, and has been using it ever since to provide insights into RStudio's internal data and to inspire product improvements.