Teaching Online at Short Notice
In this webinar, we'll prepare you to teach your class or deliver your workshop online.
Learn from Others' Experience
So here you are: you planned to teach your class or deliver your workshop in person, and now you have to do it online or not at all.
Nobody is giving you time or money to make the change, and a hundred other things also need your attention. Where should you start, and what can you realistically hope to achieve? 
In this one-hour webinar, we'll present answers from others who have found themselves in this situation before, and we'll recommend a handful of techniques that you can apply right away.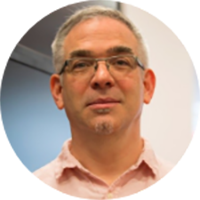 Dr. Greg Wilson
Dr. Greg Wilson has worked for 35 years in both industry and academia, and he is the author or editor of several books on computing, including two for children. He is best known as the co-founder of Software Carpentry, a non-profit organization that teaches basic computing skills to researchers, and is now part of the education team at Posit.