SESSION SUMMARY:
Are you curious about Quarto? Maybe you saw it on Twitter or the RStudio::conf agenda. Perhaps this raised questions like: What exactly is Quarto? What about RMarkdown? (don't worry it's not going away!) What features does Quarto add? What should I do with my existing Rmd/ipynb files?
This talk will answer all of those questions and more! I'll present Quarto as a next-gen version of RMarkdown, compare the similarities, and then discuss the new features in Quarto for publishing documents, presentations, blog posts, lab notebooks and more! Lastly, I'll cover what this means for our customers using RStudio Team, and the exciting new world for Python users.
Talk materials are available at https://thomasmock.quarto.pub/quarto-curious/(opens in a new tab).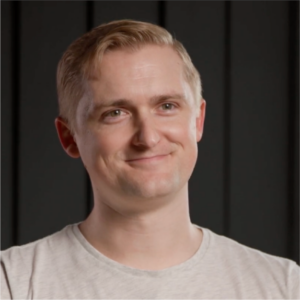 Tom Mock
Posit Workbench and RStudio IDE Product Manager
Tom Mock is the Posit Workbench and RStudio IDE Product Manager. He holds a Ph.D. in Biomedical Sciences from the University of North Texas and is passionate about improving the developer experience for open-source R and Python data scientists.